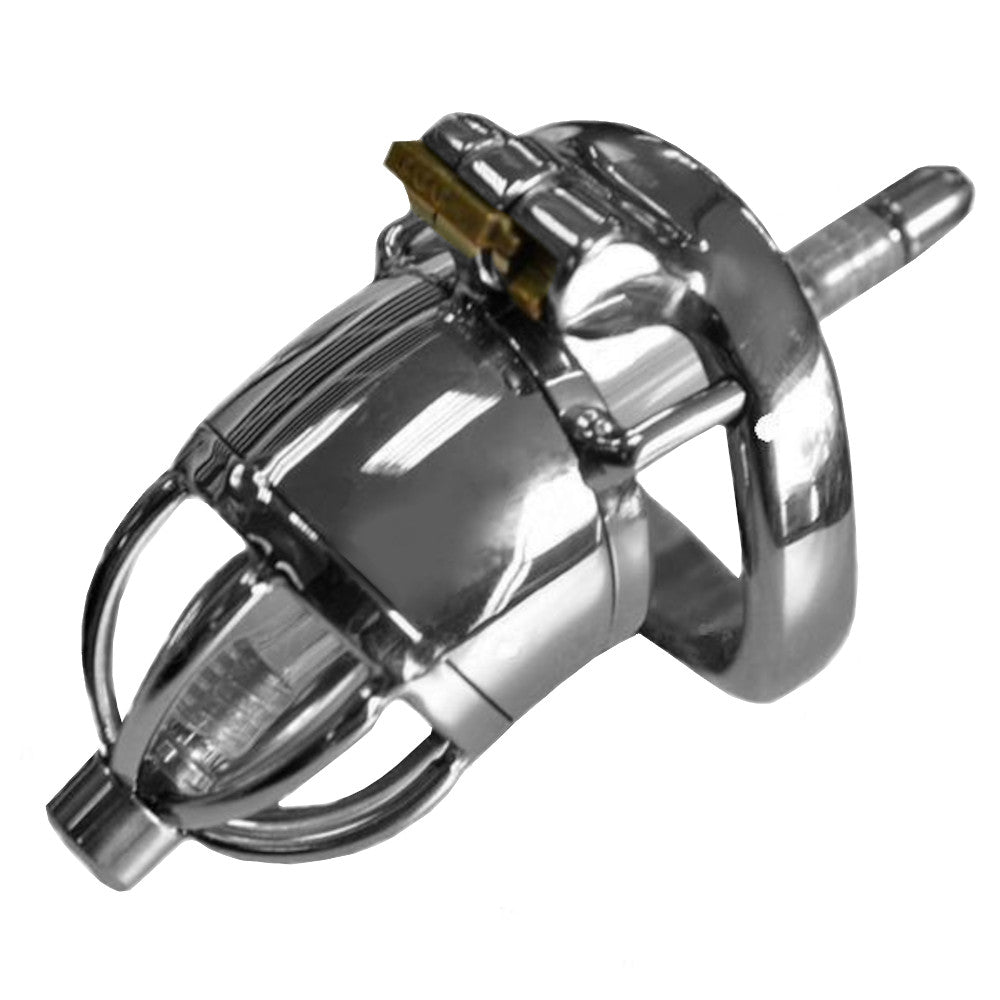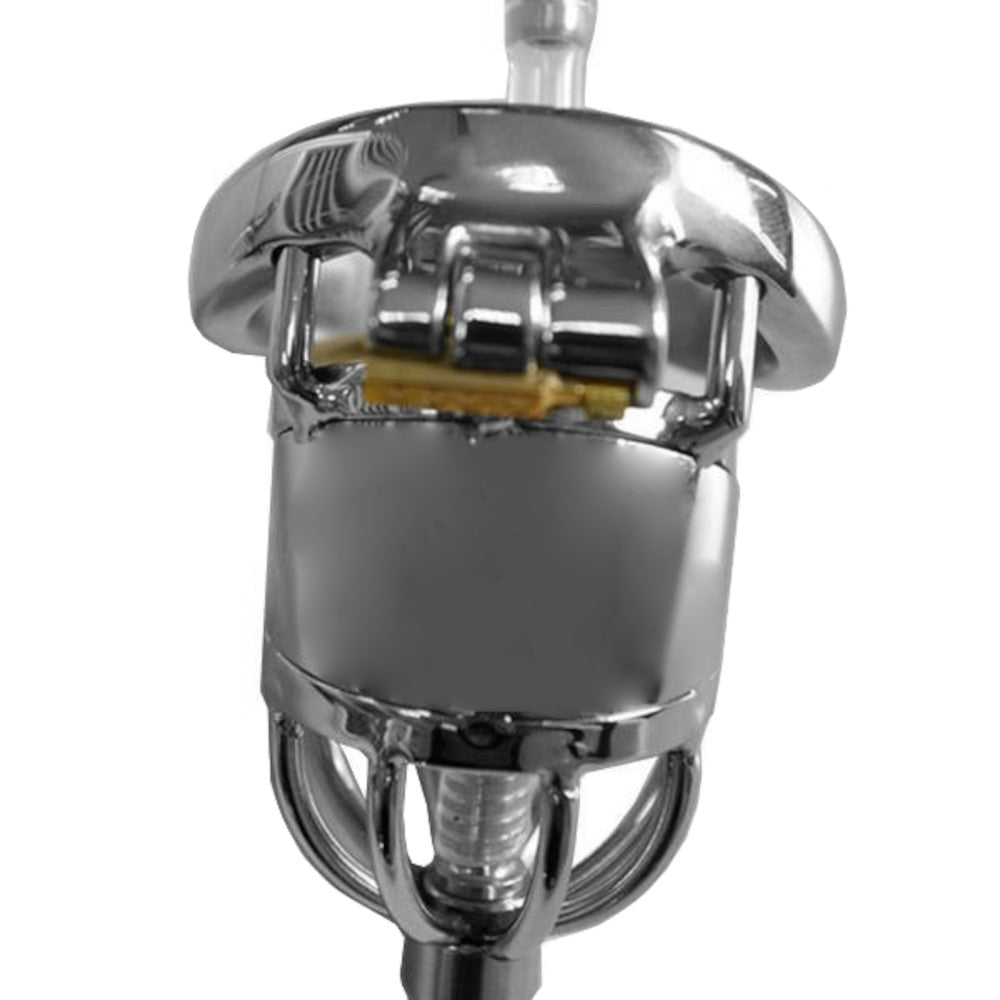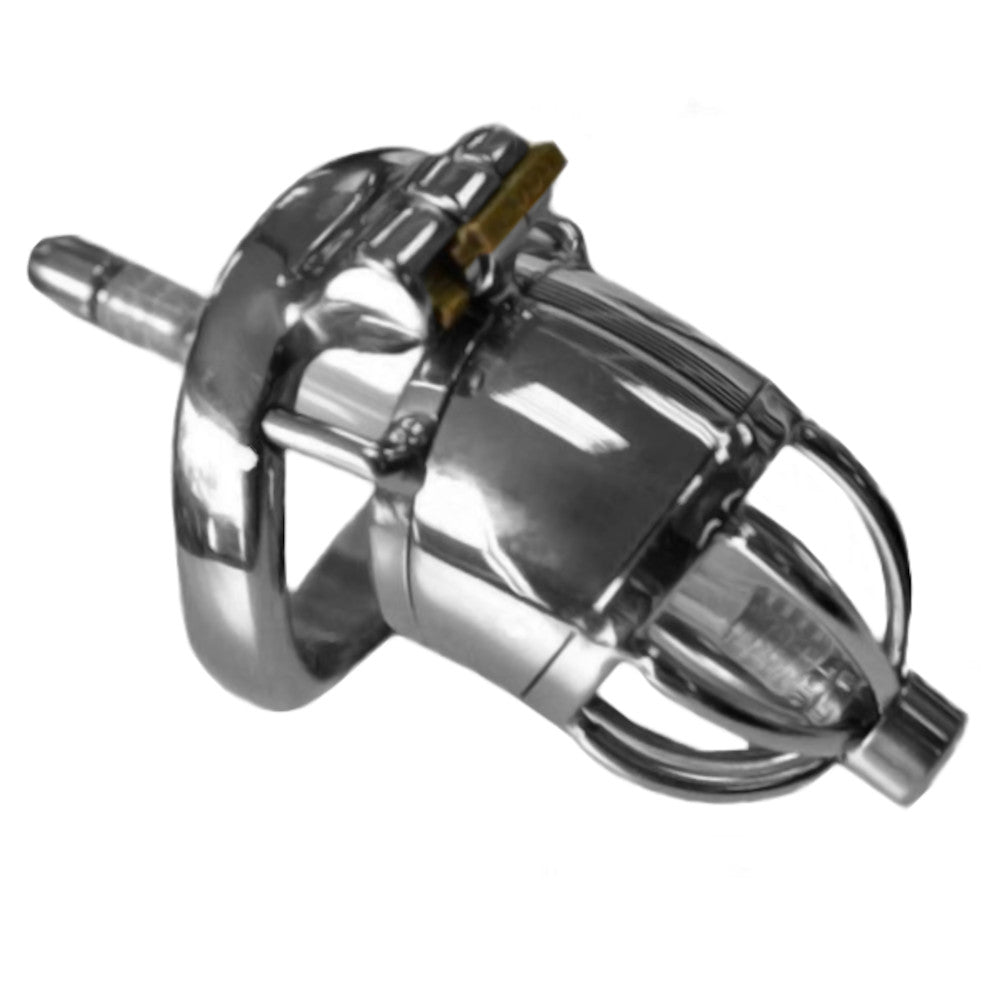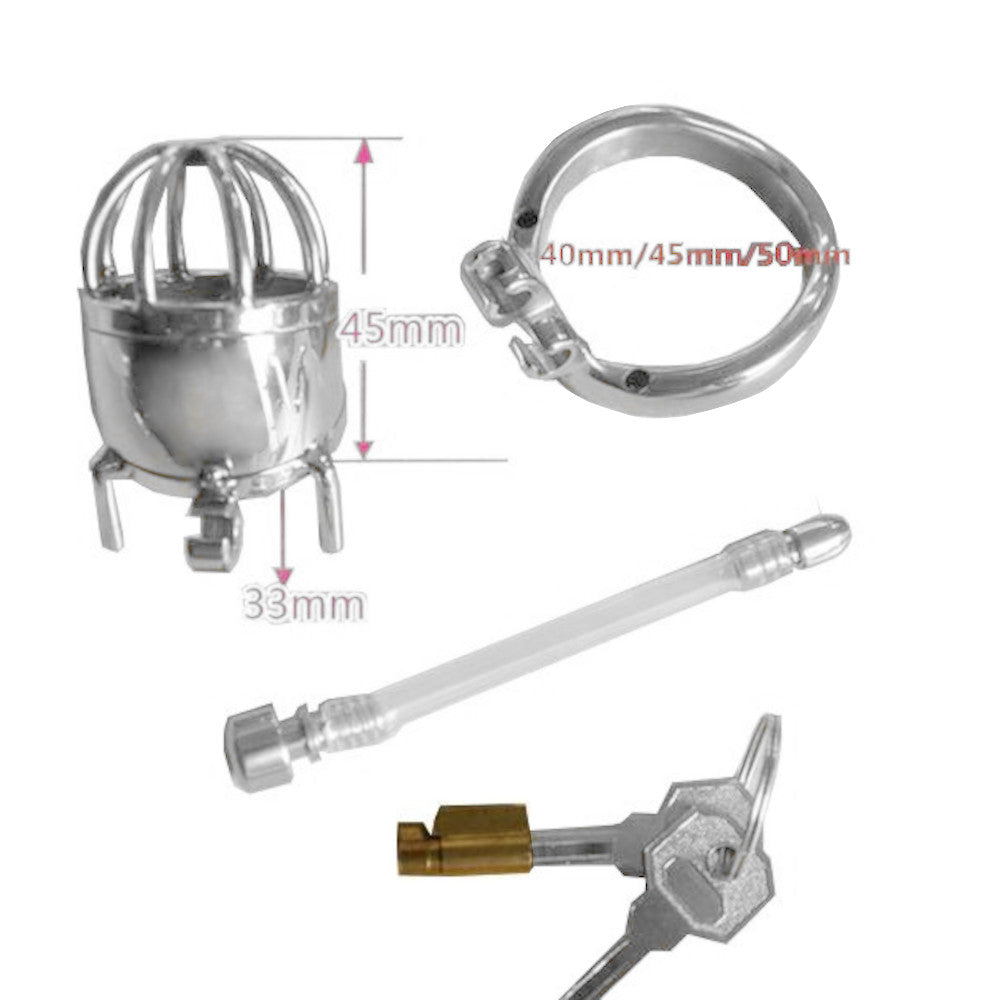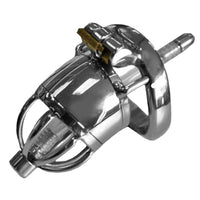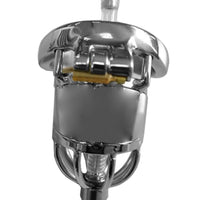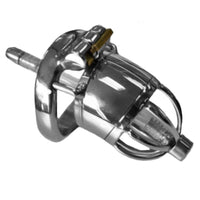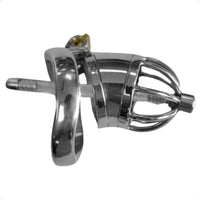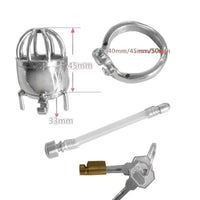 Painful Pleasure In Steel
Ready to take your kinky nights to the next level? Then you definitely need Cock A Doodle Doo Male Chastity Device 1.77 inches long in your life. This is for all you worthless little sissies with wee wangs. Ditch the usual metal cages that you're used to and take it up a notch. This cock cage will change the way you look at BDSM and will teach you the true meaning of abstinence and being in possession of someone else--in this case, your dominant significant other.
Let's take a look at it. This device is made from high quality 100% 304 stainless steel, it's rust-proof and will continue to be rust-proof as long as you take good care of it. The cage features an enclosed shaft with curved rails for the tip, that way, master or mistress can still have some fun with foreplay despite being held prisoner from the chastity device. And if you think that's not enough, this chastity device also has a urethral catheter tube to add a bit more of the pleasurable pain other than the punishment you get for trying to get aroused.
The Cock A Doodle Doo Male Chastity Device will be tightly secured with an internal brass padlock complete with two keys for your keyholder. Lock in your cock with the tube and prepare to be dominated and humiliated with one of our audacious chastity devices. Be sure to have master or mistress clean the cage regularly with soap and warm water, then pat gently or heat it up with a hairdryer on low setting. Even the most intimidating cock cage deserves some tender loving care.
Specifications
Color/Type
Silver Penis Ring
Material
Stainless Steel
Ring Dimension (inches)

1.57 inches;

1.77 inches;

1.97 inches

Cock Cage Dimension

1.77 inches (Length);

1.30 inches (Inner Diameter)
All LocktheCock packages are shipped with your privacy in mind. The package will be discreet and bear no markings to identify it as a cock cage.

Packages are shipped same day, however due to the current global supply chain situation please allow 1-2 weeks for delivery.
Comfort, Style, Functionality
Each Lock the Cock cage is carefully selected by our team of experienced slaves and Mistresses to ensure that whichever one you choose, you'll enjoy the premium chastity experience you expect from Lock the Cock.
Privacy and Discretion Assured
Both shipping and billing are handled discreetly and securely. Lock the Cock won't show up on package labels or bank statements, keeping your pledge our secret.