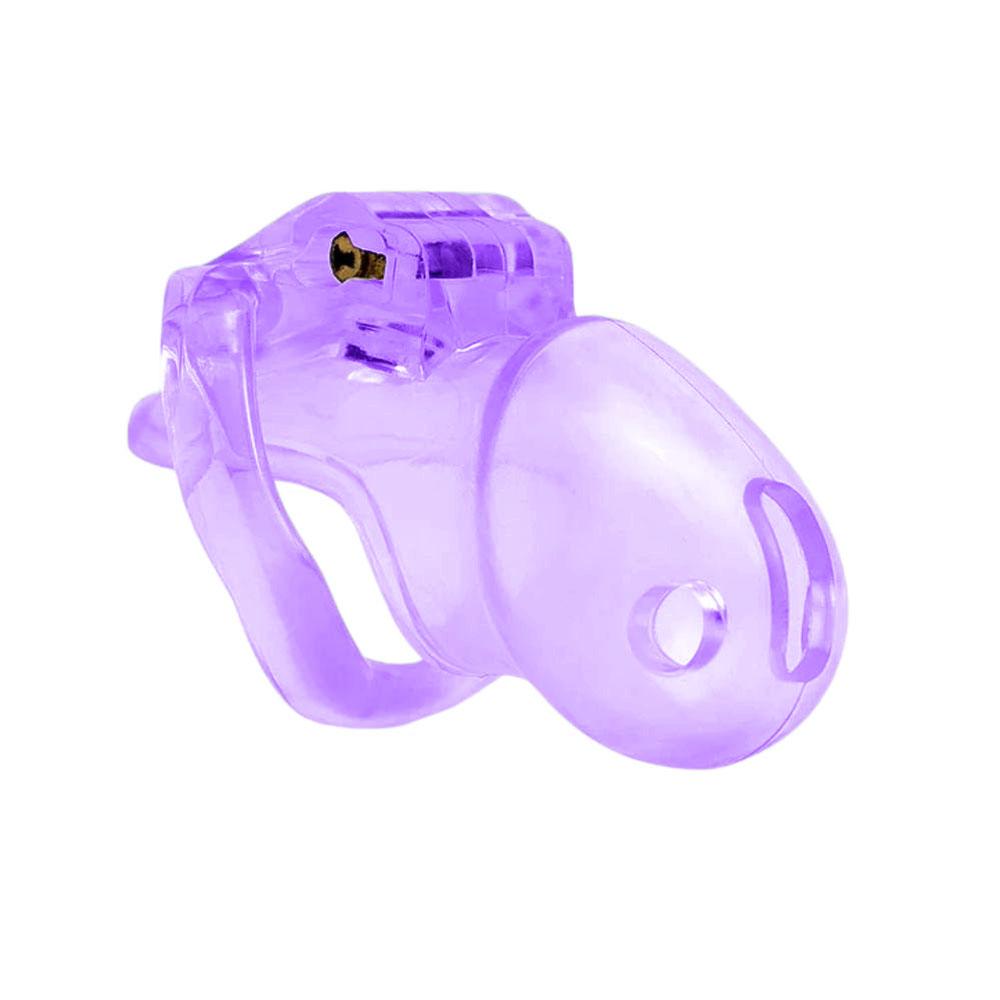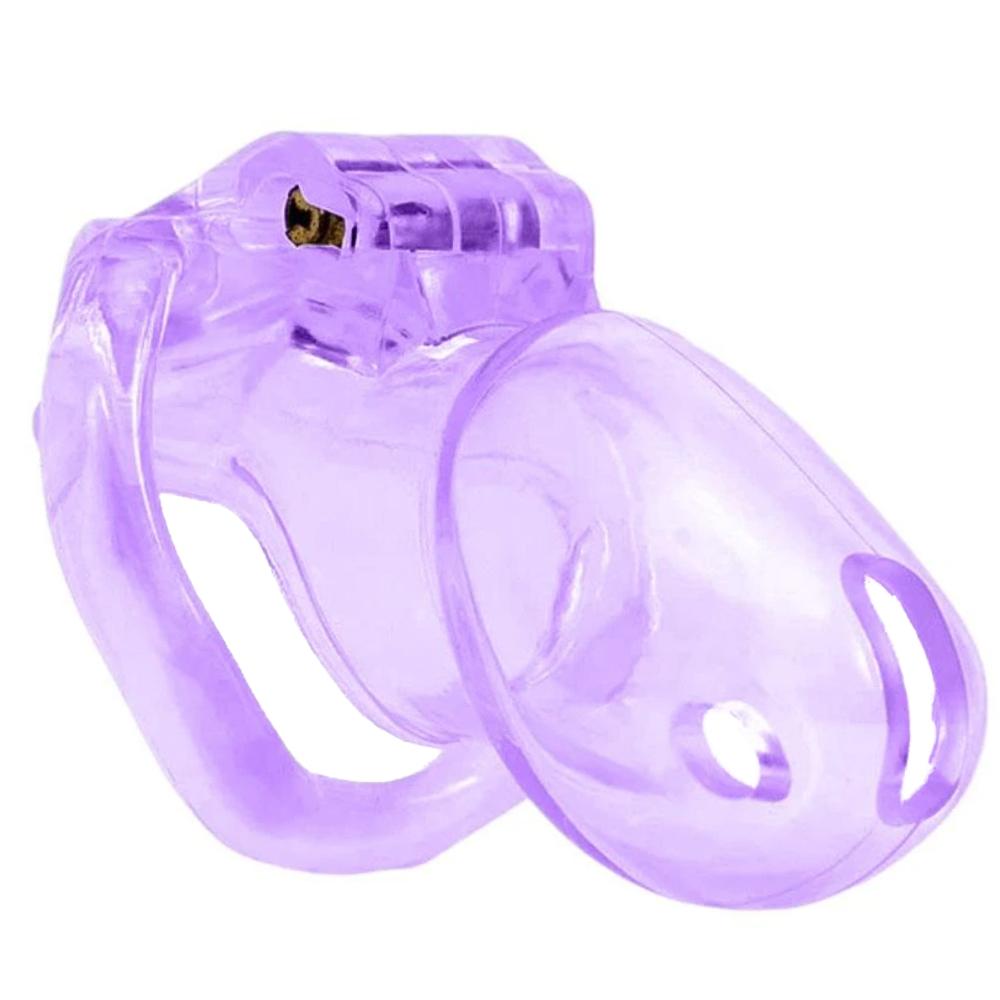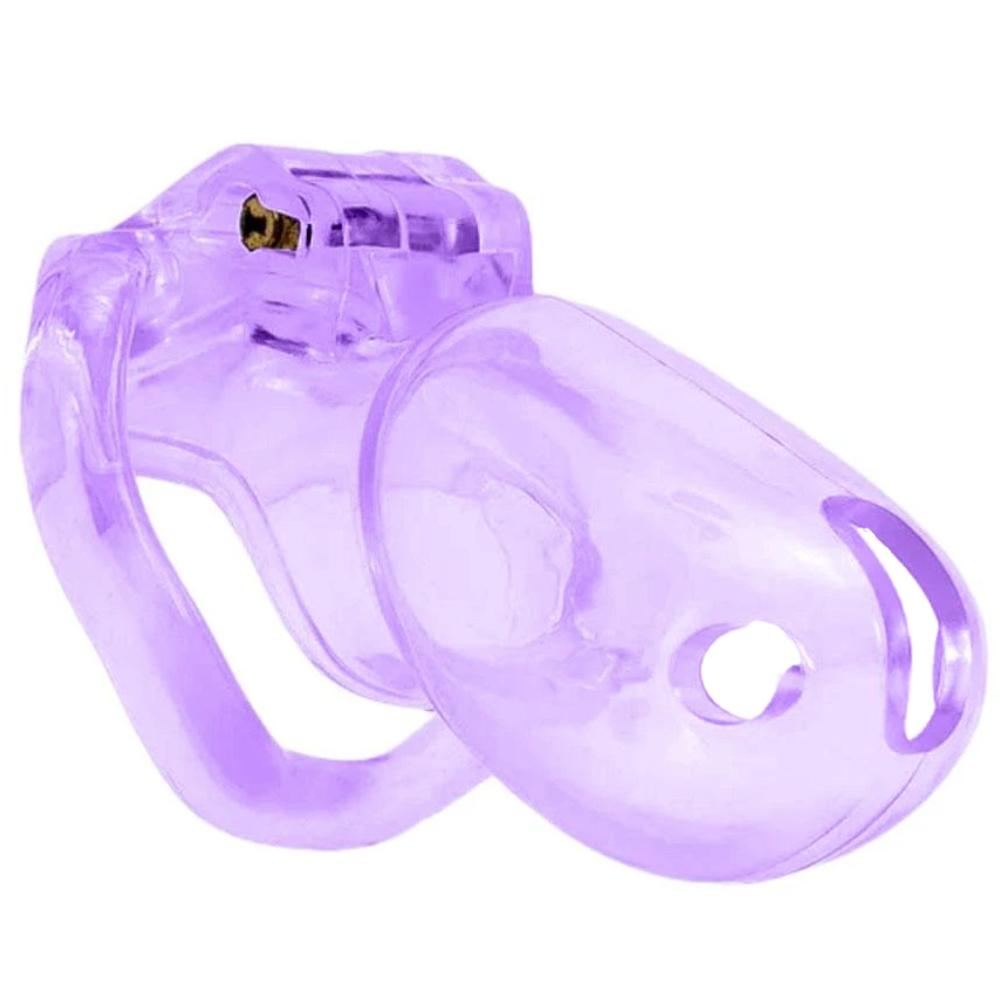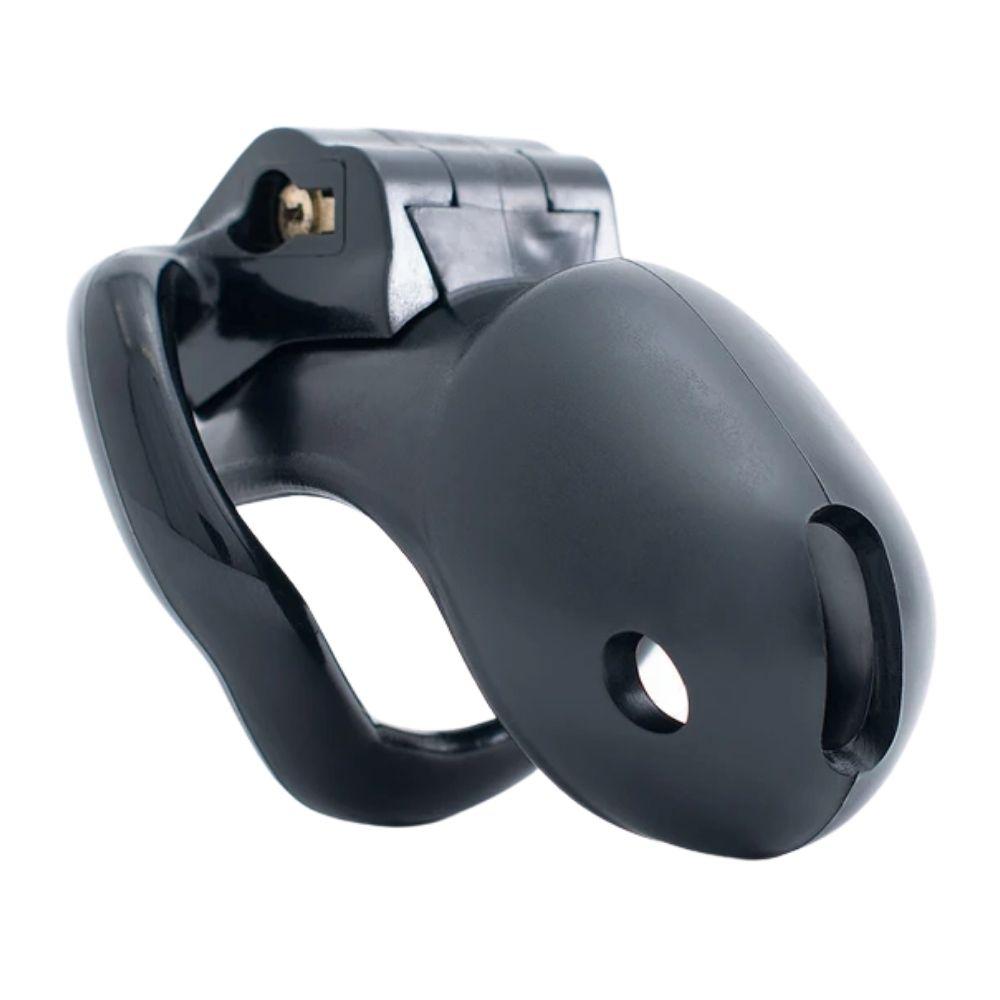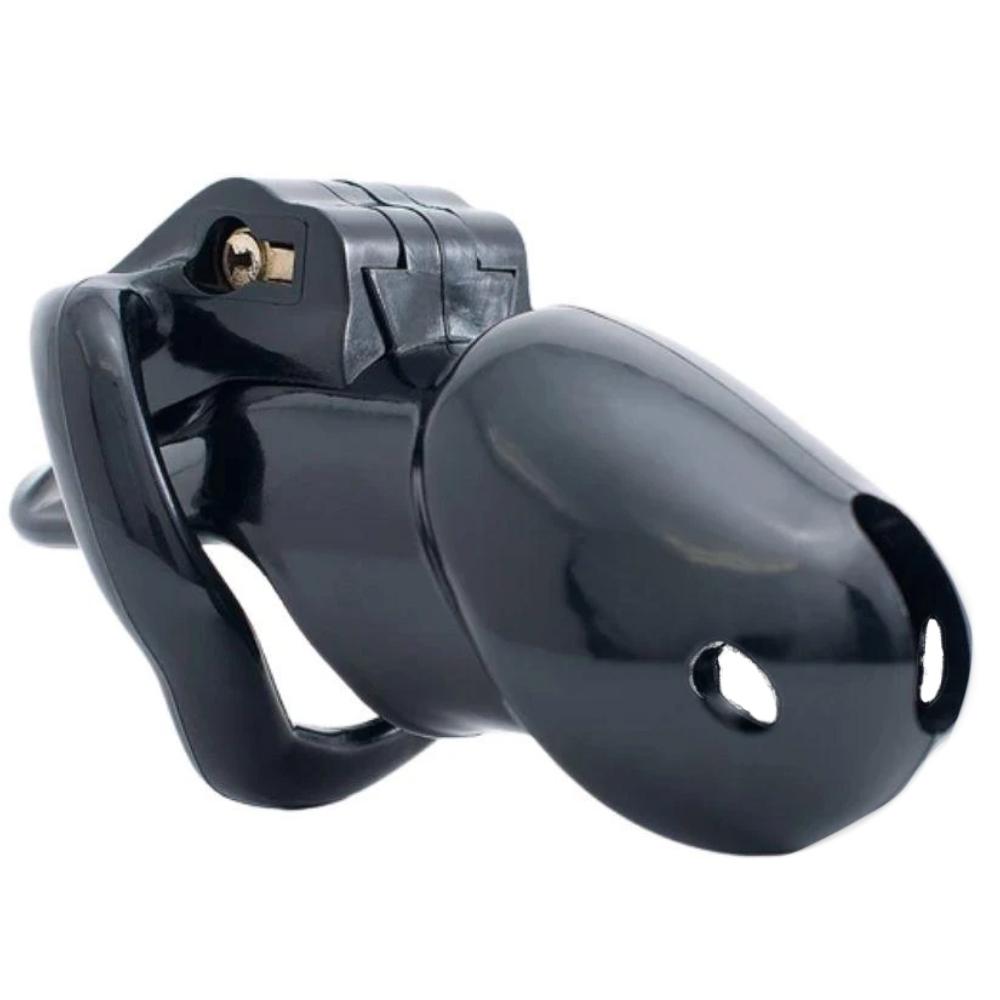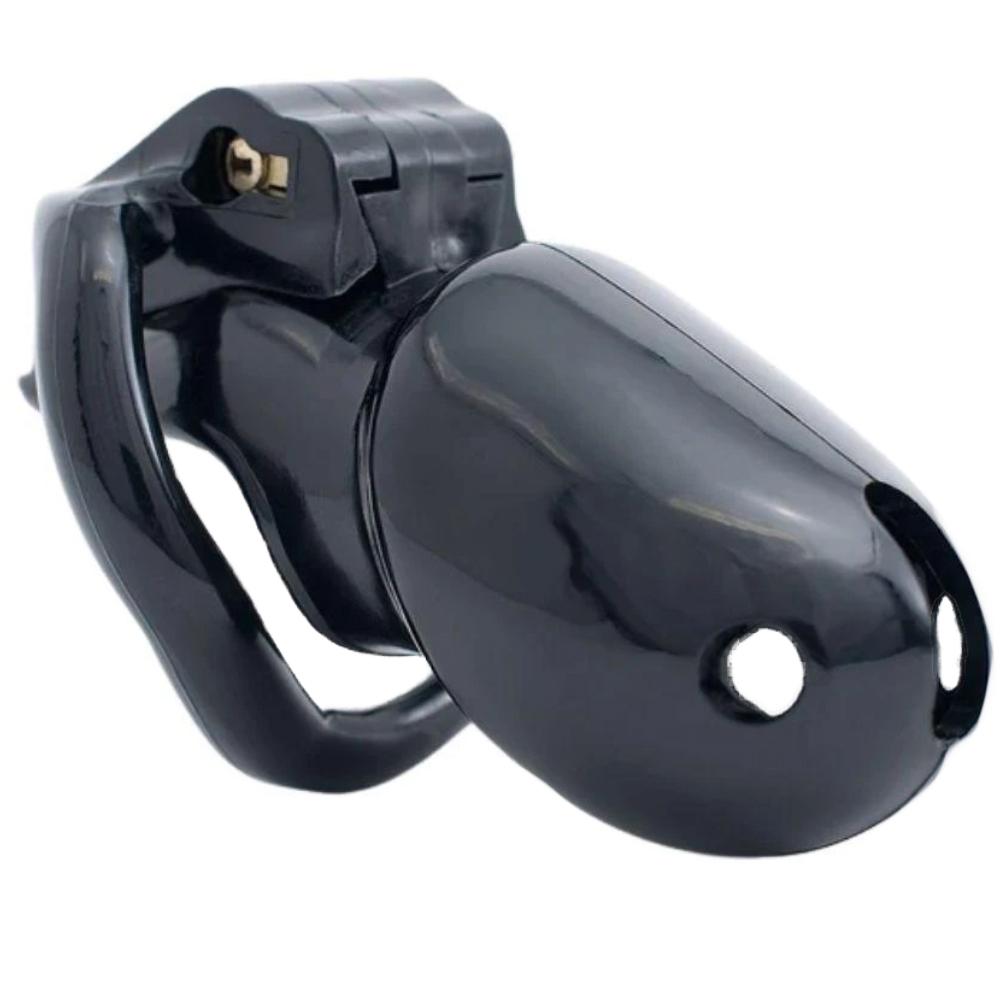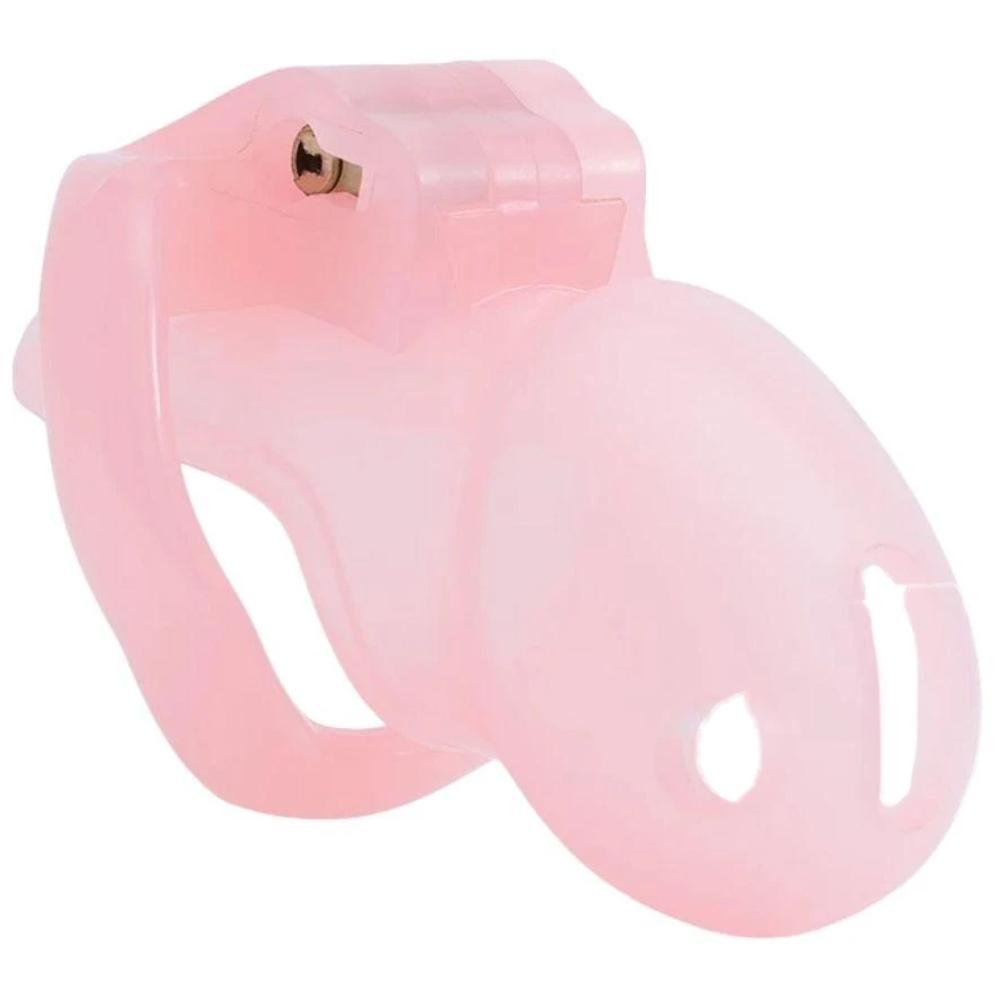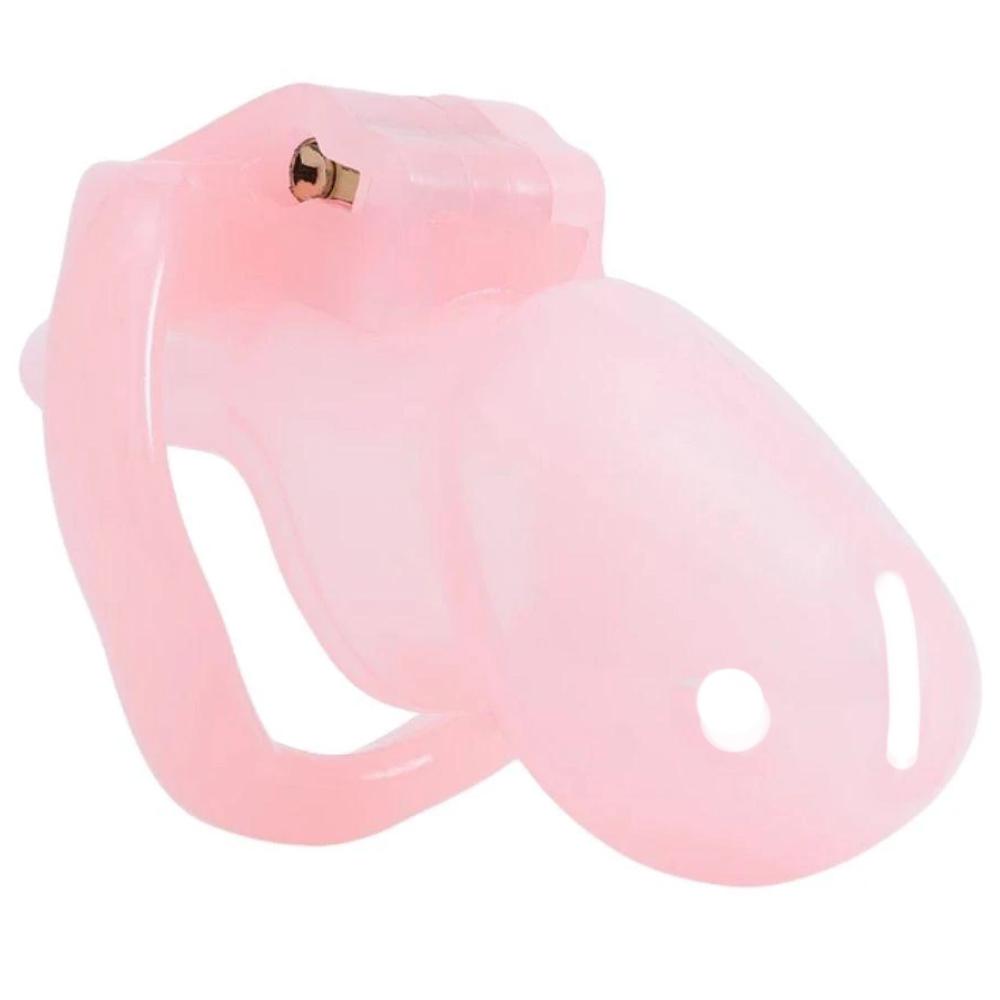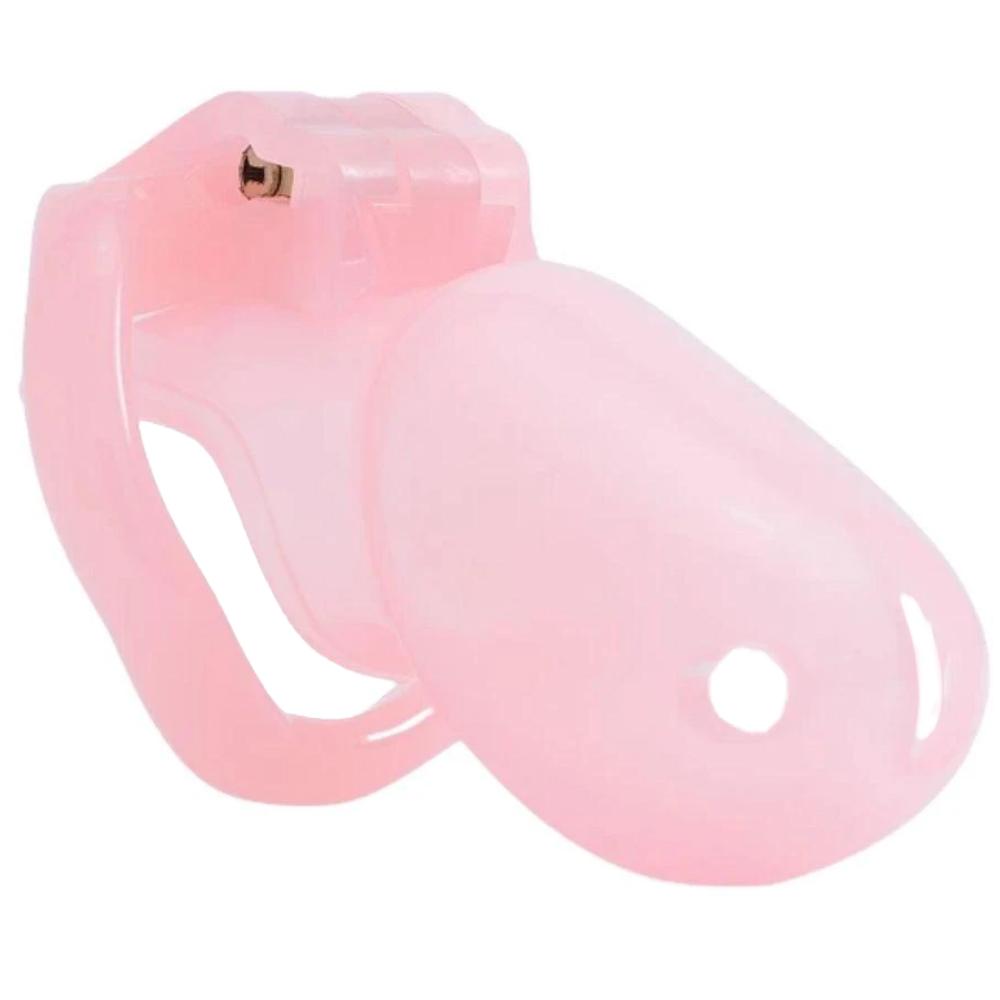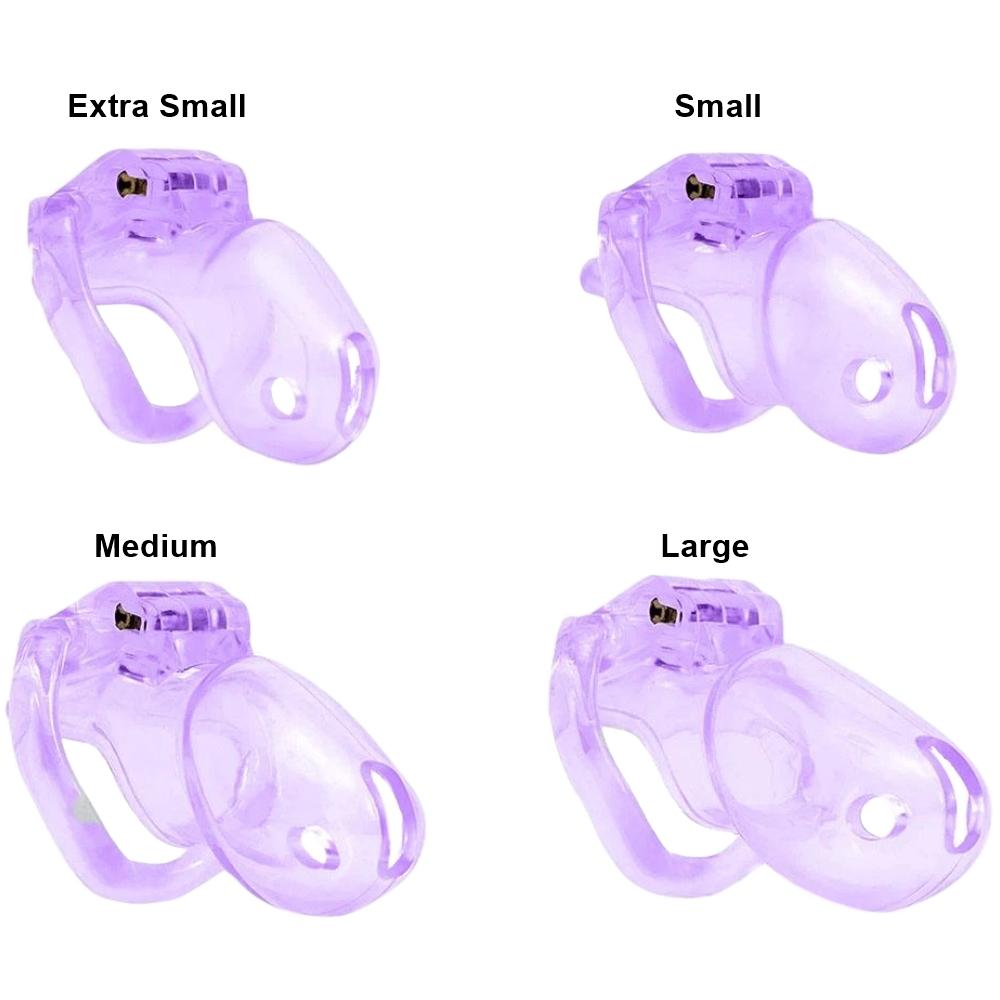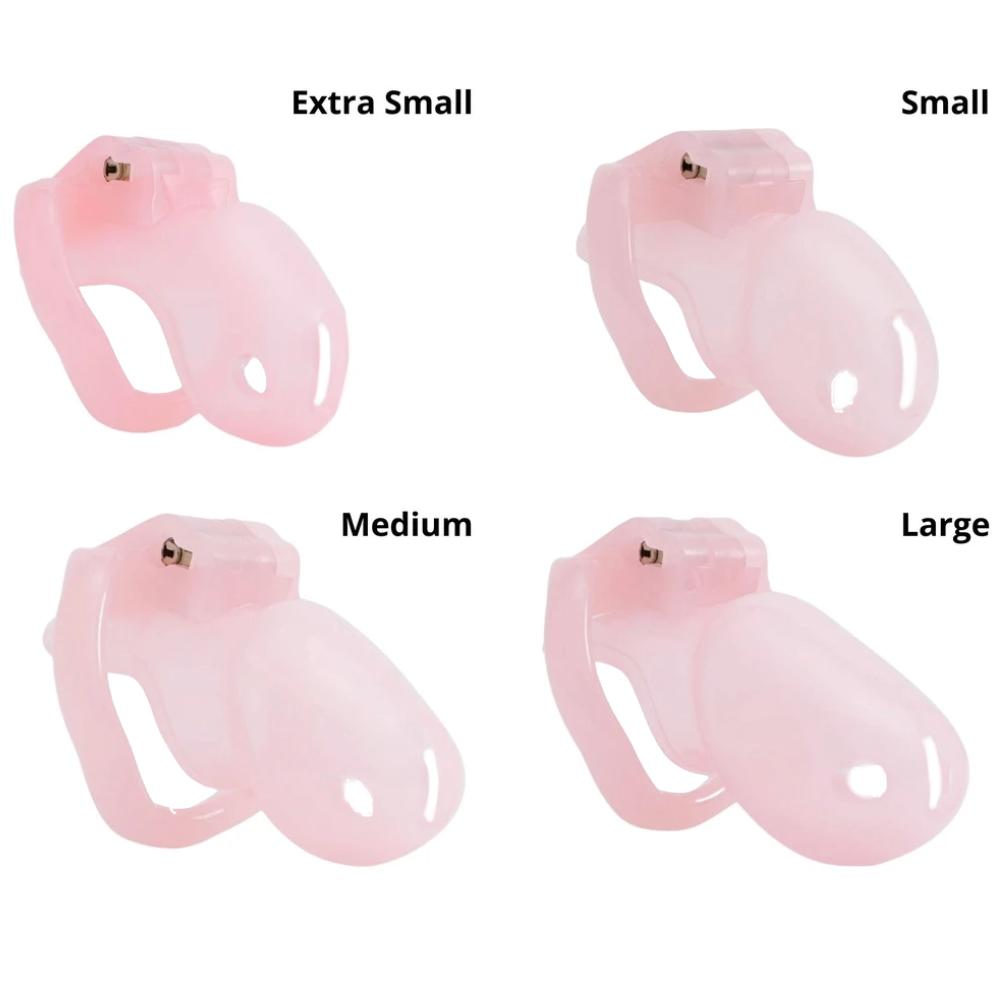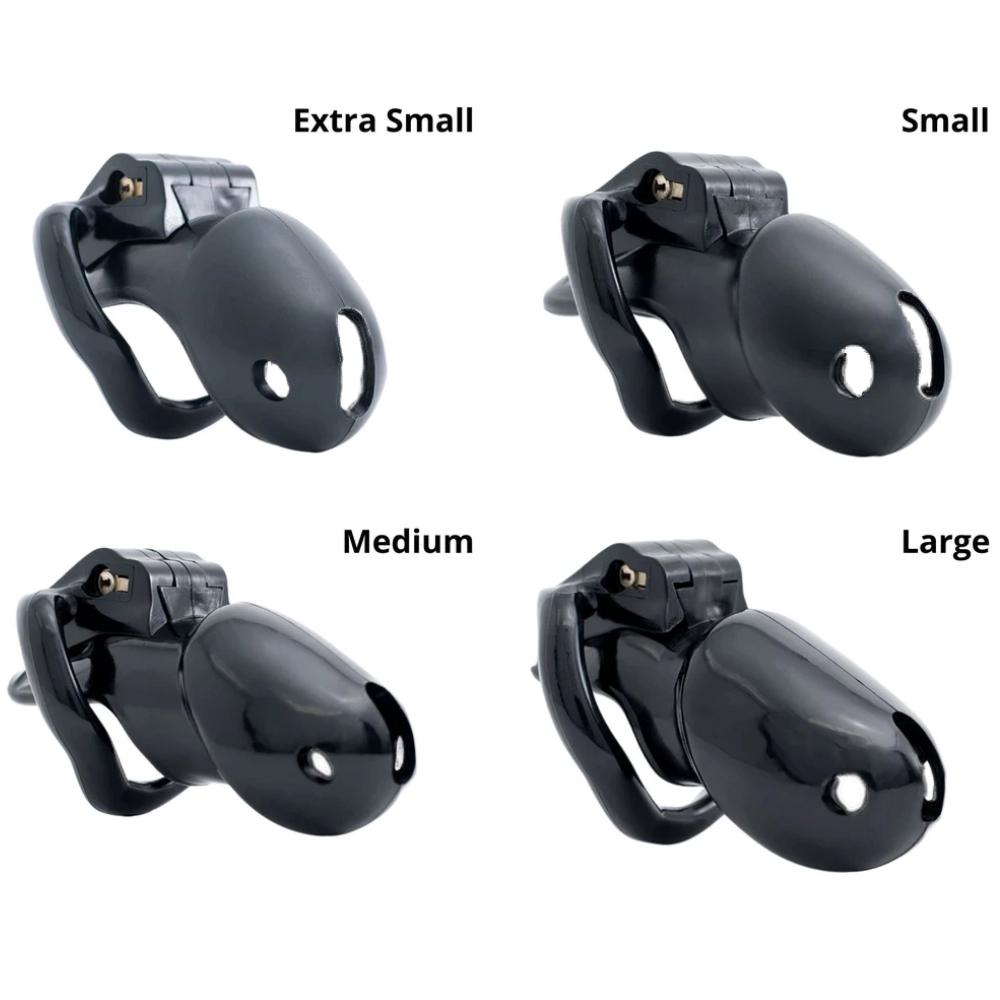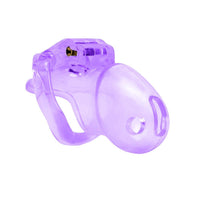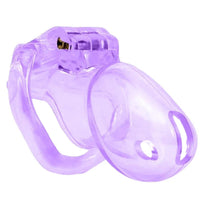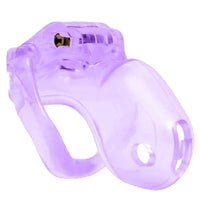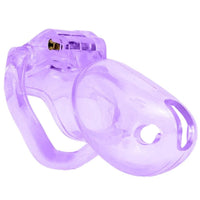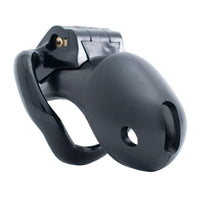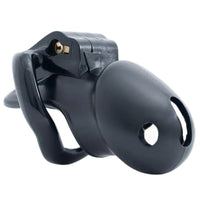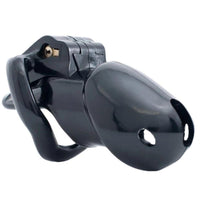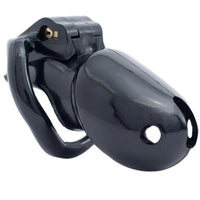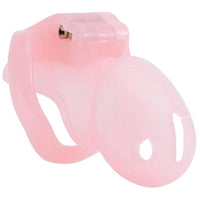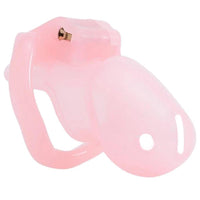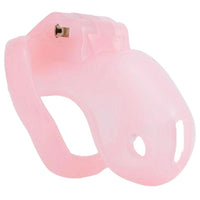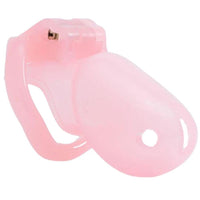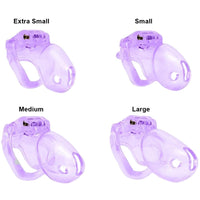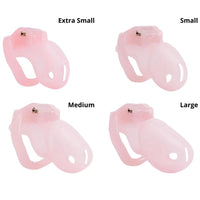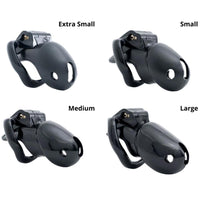 Staying true and committed to your partner can be difficult. You can be teased, tempted, seduced, enticed, and everything in between. It's time to take the first step from being a bad little boy to a committed saint. Show your partner that you are determined to stay loyal and remain in her possession with our Cock-straint Male Chastity Device 3.23 inches, 3.82 inches, 4.02 inches, and 4.33 inches long, a cock cage that can help you achieve just that.
This male chastity device is made from 100% ABS resin material which is both durable and comfortable to wear. A slot is located at the tip of the cock cage to provide access for your urethra as you pee, so there is no excuse to have it removed. On either side of the slot are two ventilation holes that help with airflow making your experience cozy and relaxed--unless you start having your sexual urges, at least. The holes also help with making the cage easier to clean, so you can keep it on even whilst taking a bath. There should be absolutely no reasons to take it off. When and if you'll be released all depends on you.
The Cock-straint Male Chastity Device is available in four different sizes, whatever size you fit in automatically includes four cock rings in each set. You should be good to go with these sizes. The cock cage is secured with an internal brass padlock that is buried deep inside the cage, so you can't just try to take it off whenever you want to. Both keys that are included are in complete possession of your keyholder, as well as your cock.
Specifications
Color/Type
Black, Transparent, Pink Penis Rings
Material
ABS Resin
Ring Dimension (inches)

1.41 inches;

1.57 inches;

1.77 inches;

1.97 inches

Cock Cage Dimension

NANO: 3.23 inches (Length);

SMALL: 3.82 inches (Length);

STANDARD: 4.02 inches (Length);

MAXI: 4.33 inches (Length)
All LocktheCock packages are shipped with your privacy in mind. The package will be discreet and bear no markings to identify it as a cock cage.

Packages are shipped same day, however due to the current global supply chain situation please allow 1-2 weeks for delivery.
Comfort, Style, Functionality
Each Lock the Cock cage is carefully selected by our team of experienced slaves and Mistresses to ensure that whichever one you choose, you'll enjoy the premium chastity experience you expect from Lock the Cock.
Privacy and Discretion Assured
Both shipping and billing are handled discreetly and securely. Lock the Cock won't show up on package labels or bank statements, keeping your pledge our secret.