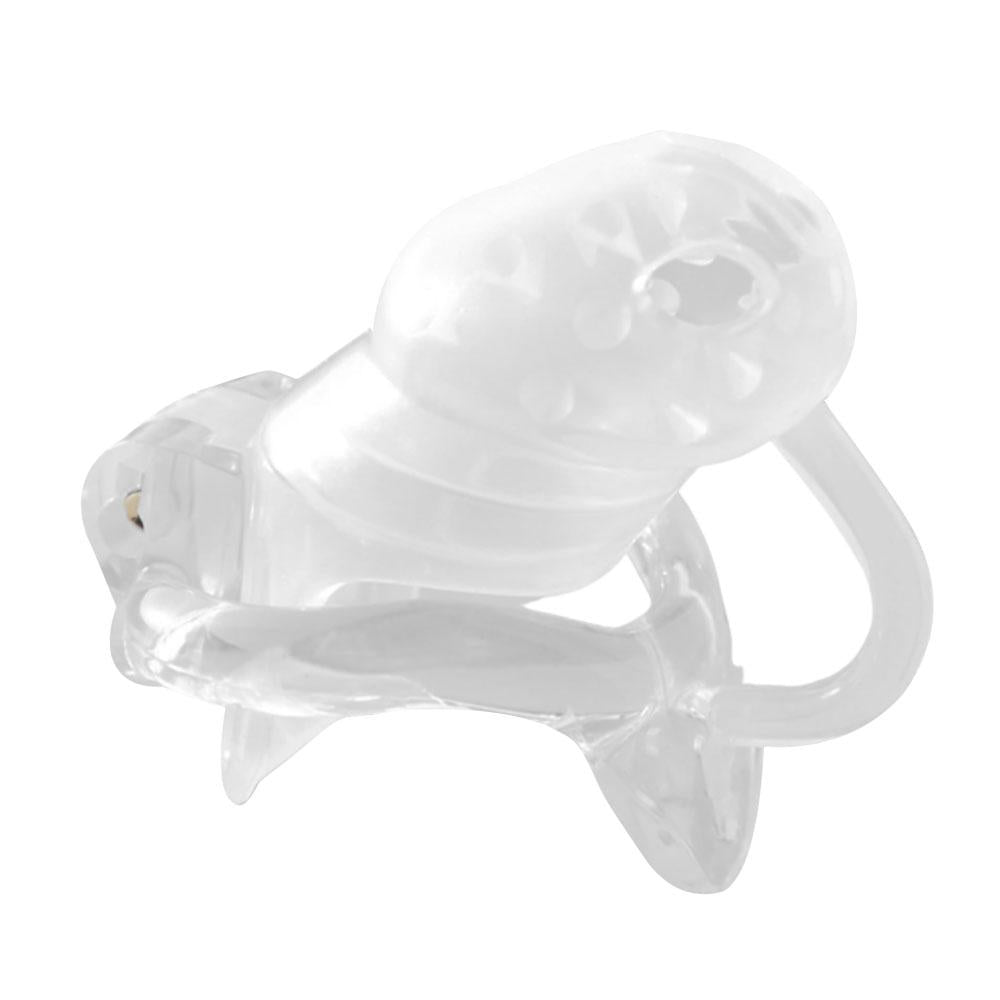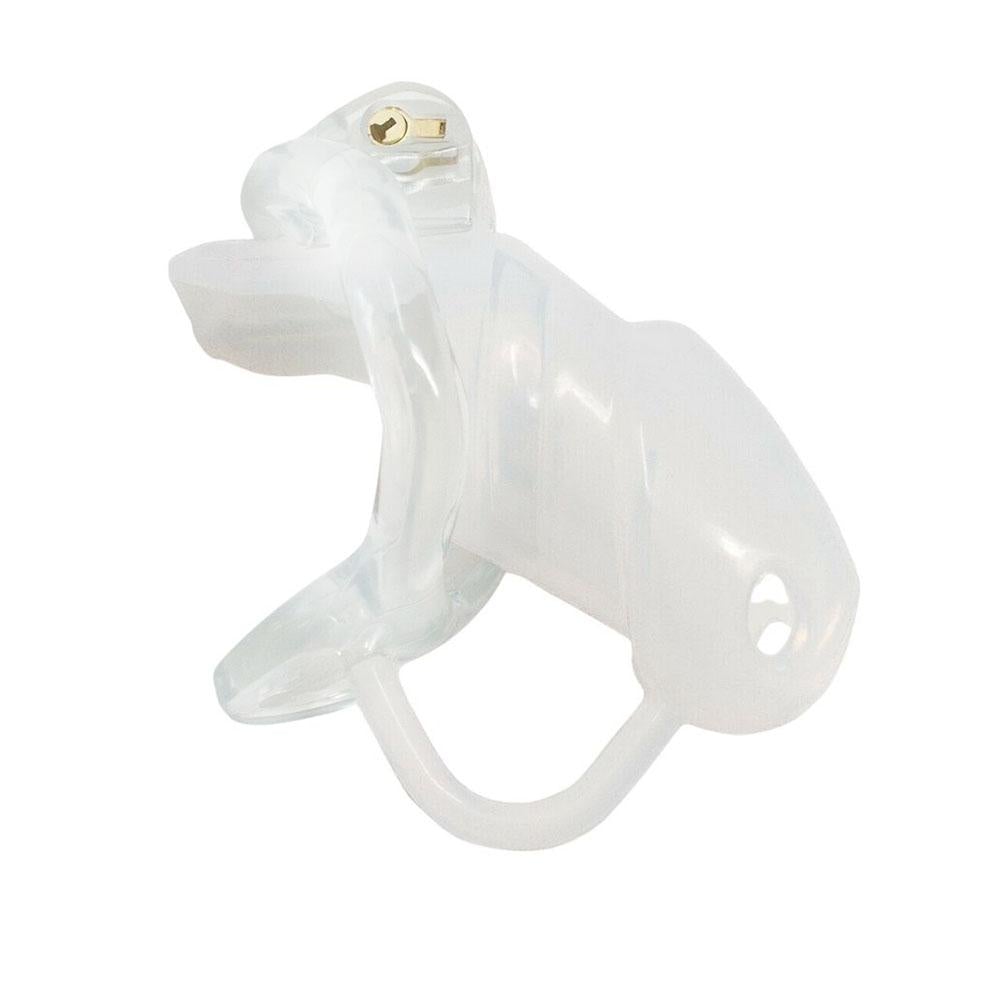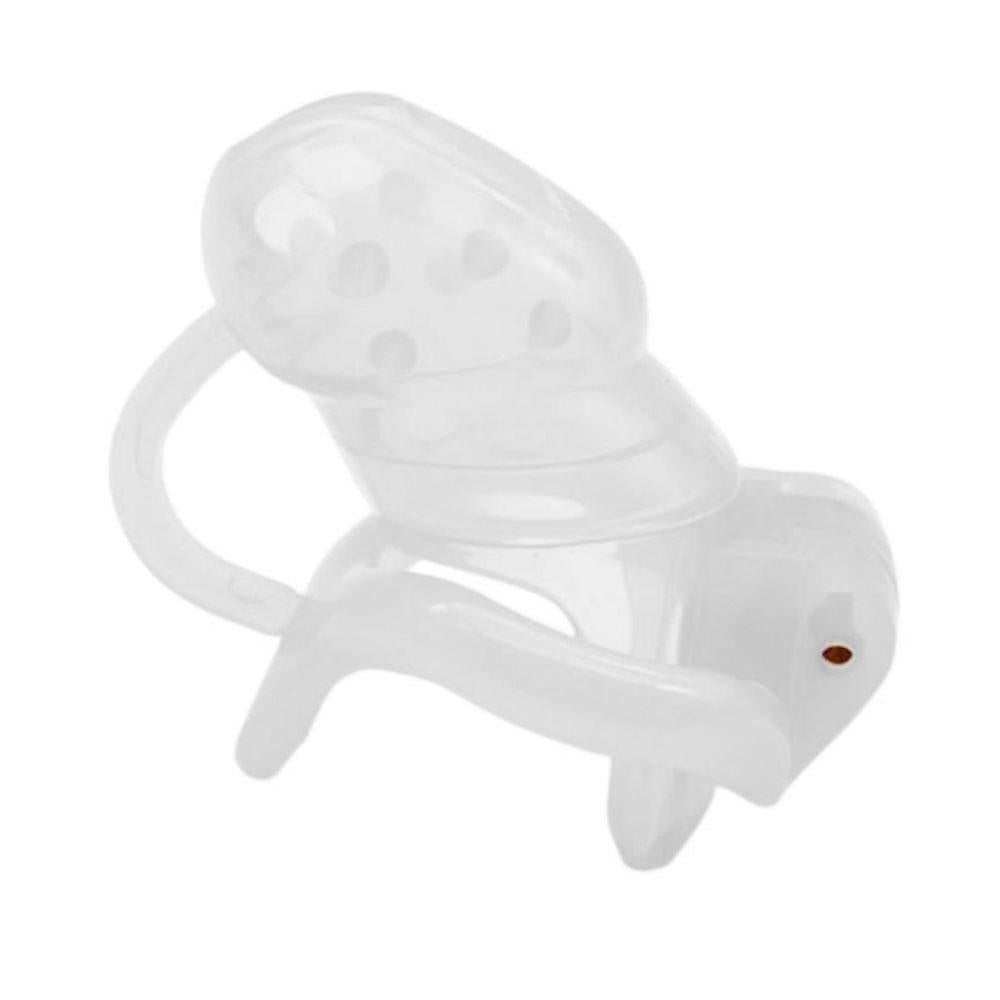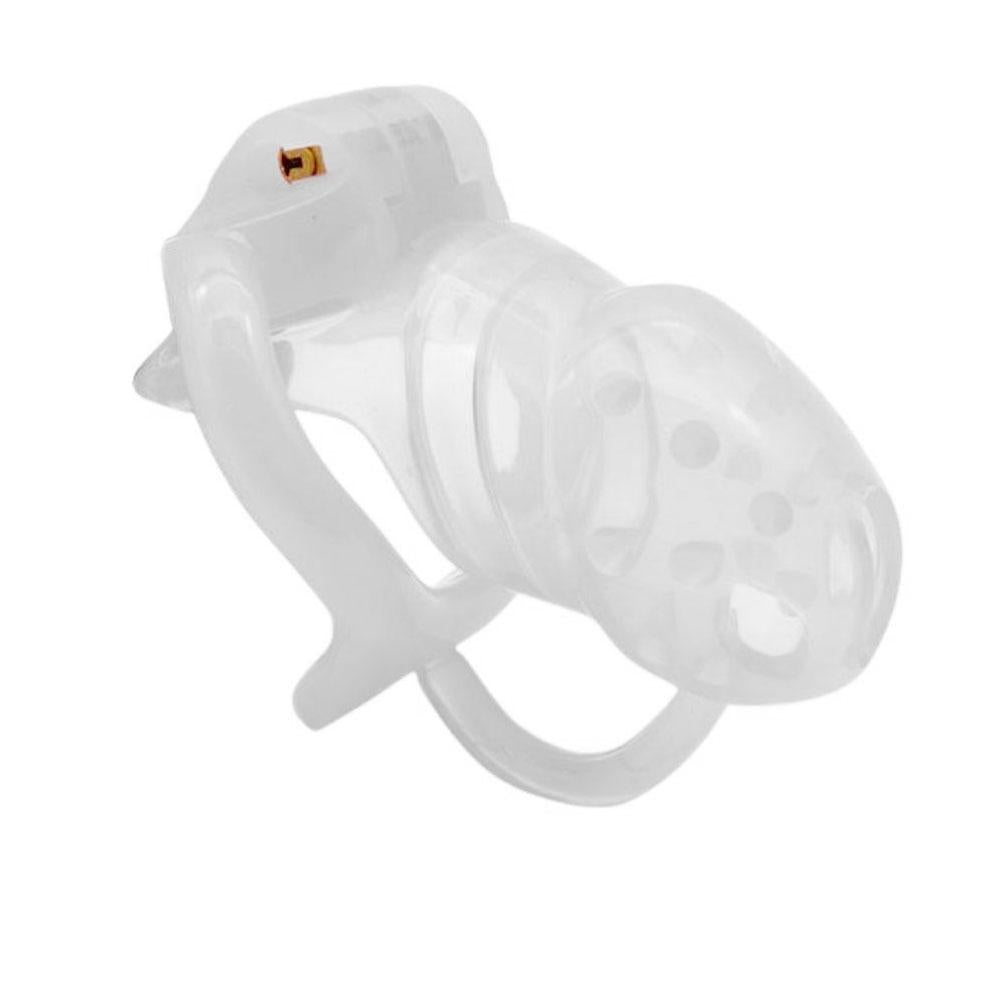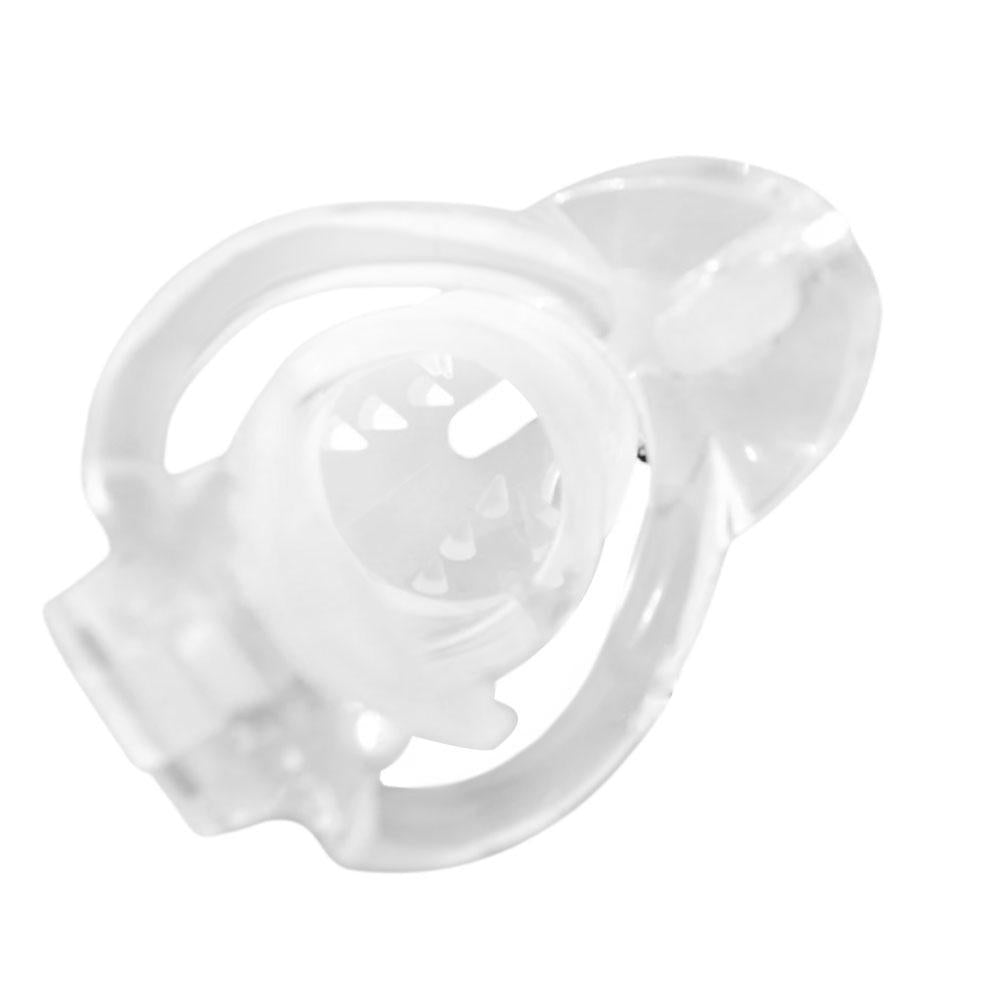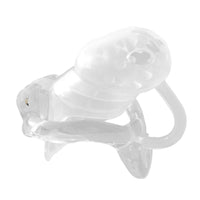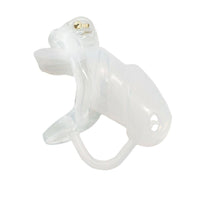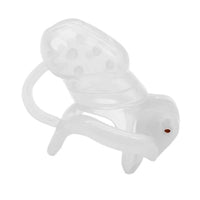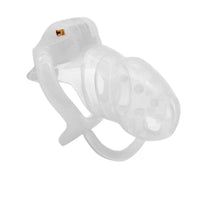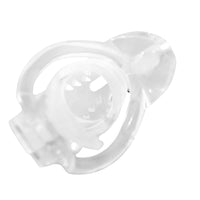 Stepping into the world of BDSM can be the best decision you've ever made, if that's what you think, then you haven't done it all. Meet Gentle Reminder Silicone Cage 3.74 inches and 4.02 inches long --but trust us, this cock cage is nowhere near gentle. Harmless on the outside, yet ready for action and torture on the inside. Master or Mistress will surely be pleased with this chastity device. Think you can handle the challenges of a life of abstinence? Think again.
Our Gentle Reminder Silicone Cage is crafted from high-quality food-grade silicone. After design and functionality, safety is one of our top concerns. You shouldn't be able to find any problems whilst you have it on, not until you start to feel the multiple silicone spikes hidden inside the cage, concealed from view. The spikes are made from the same quality of material as this cage and they are soft, so again, no worries there. Just make sure you don't develop any of your sexual urges with your cock in it or else you will be done for. You won't even be able to beg your Master or Mistress for mercy to let you out to relieve yourself. This cock cage is built with a slot for urinating and two additional holes on either side for ventilation. What other excuses do you have?
And did we ever mention that escape is useless with the Gentle Reminder Silicone Cage due to its internal brass padlock? The concealment of its security lock enables you to hide the cock cage under clothing, and no one would suspect a thing...unless you run into airport security. Two keys are provided for your dominant partner to keep you a pathetic little prisoner. Having second thoughts about chastity now?
Specifications
Color/Type
Clear Penis Ring
Material
Silicone Resin
Ring Dimension (inches)
1.81 inches; 1.89 inches; 2.05 inches; 2.17 inches
Cock Cage Dimension

SMALL: 3.74 inches (Length)by 1.34 inches (Inner diameter),

STANDARD 4.02 inches (Length) by 1.34 inches (Inner Diameter)
All LocktheCock packages are shipped with your privacy in mind. The package will be discreet and bear no markings to identify it as a cock cage.

Packages are shipped same day, however due to the current global supply chain situation please allow 1-2 weeks for delivery.
Comfort, Style, Functionality
Each Lock the Cock cage is carefully selected by our team of experienced slaves and Mistresses to ensure that whichever one you choose, you'll enjoy the premium chastity experience you expect from Lock the Cock.
Privacy and Discretion Assured
Both shipping and billing are handled discreetly and securely. Lock the Cock won't show up on package labels or bank statements, keeping your pledge our secret.