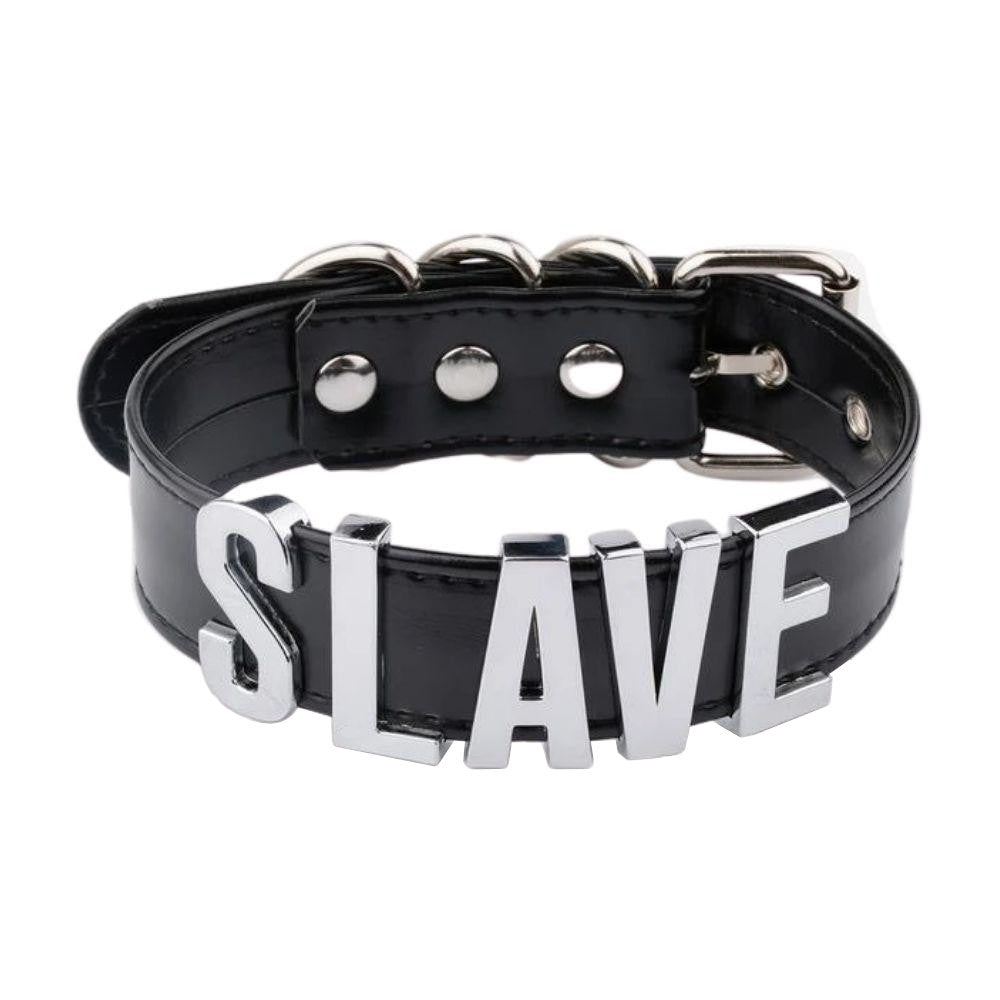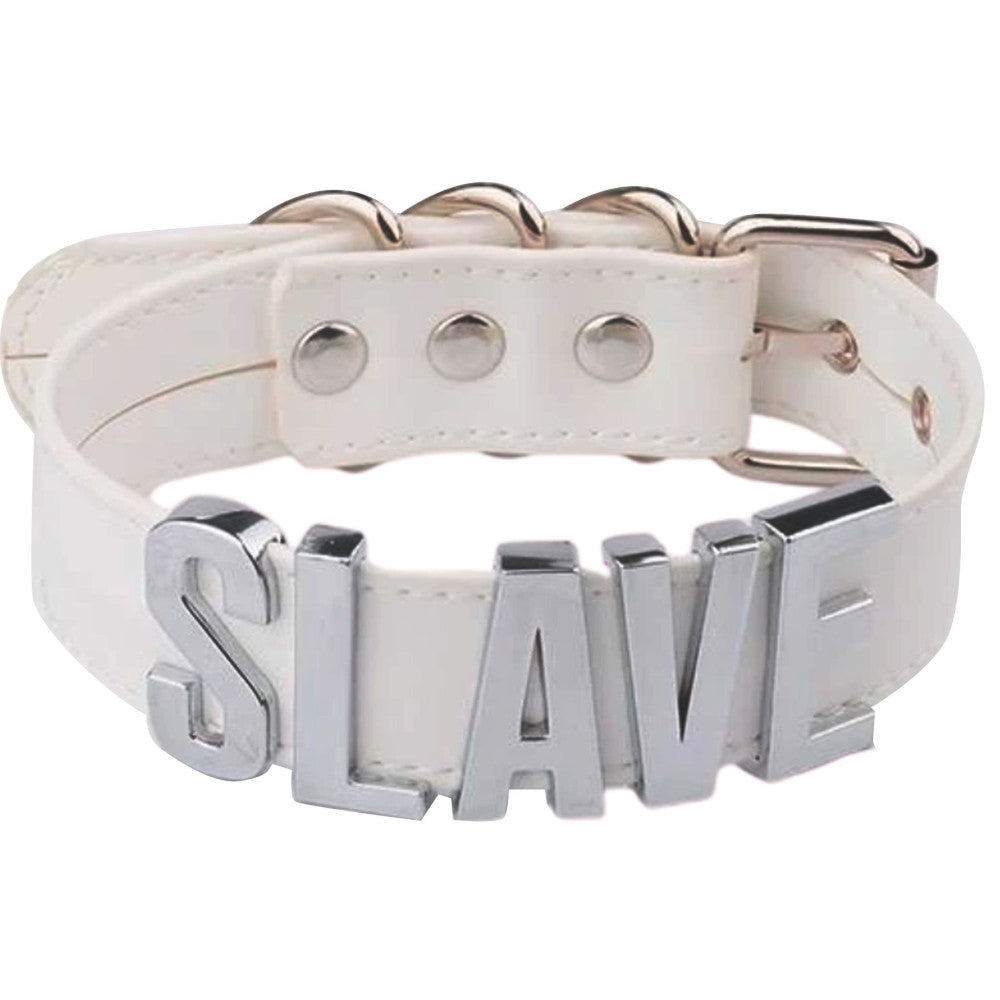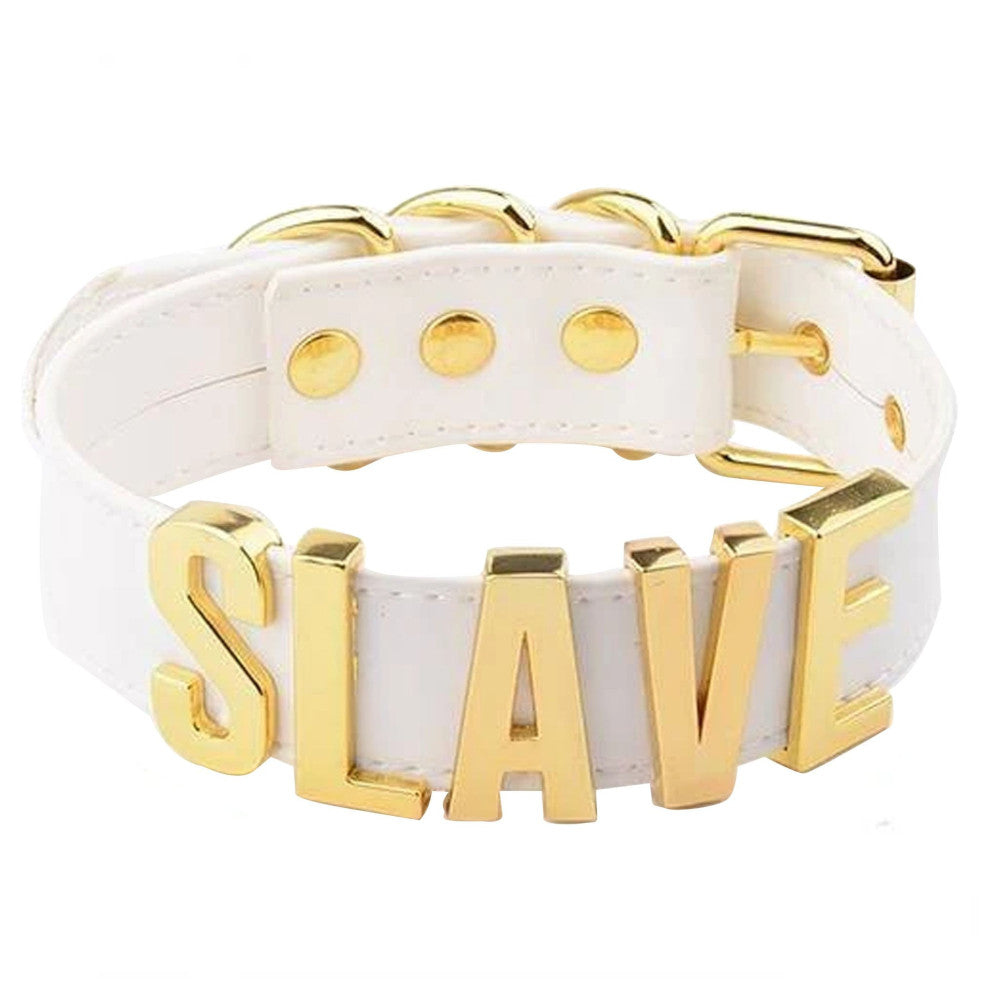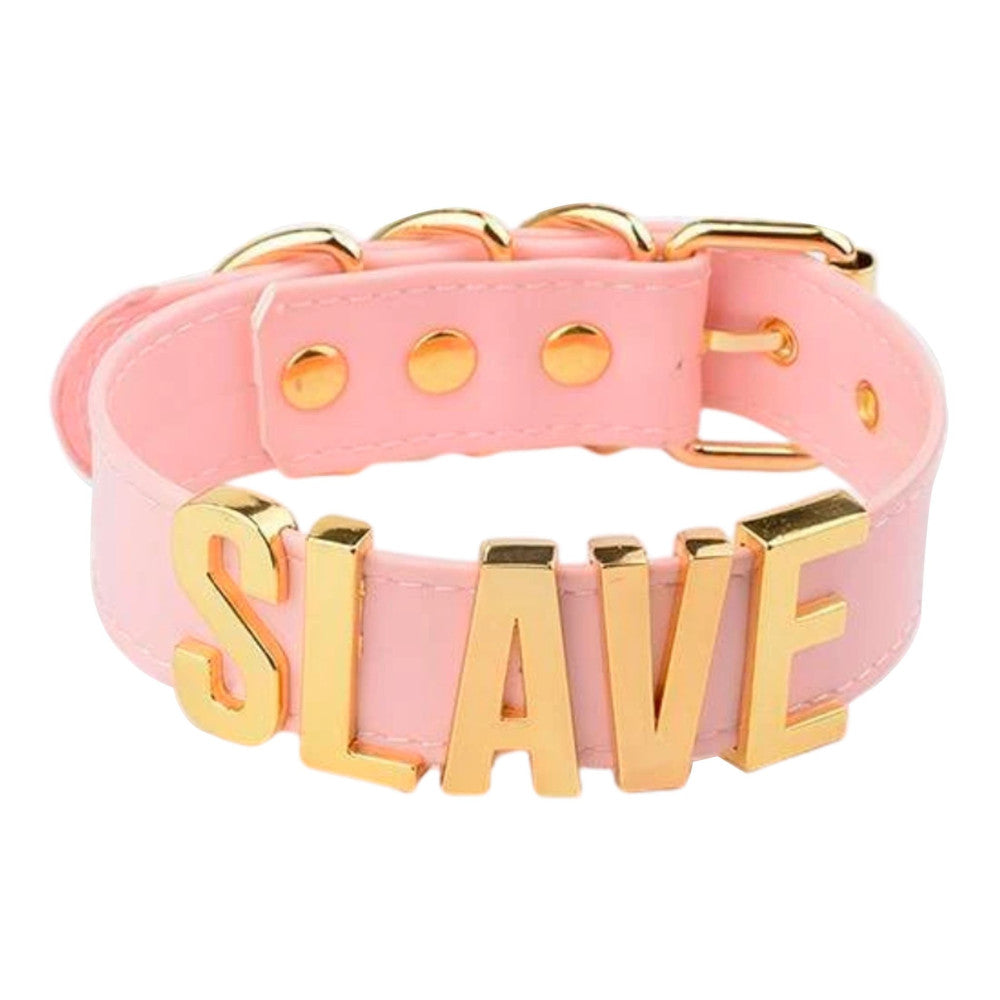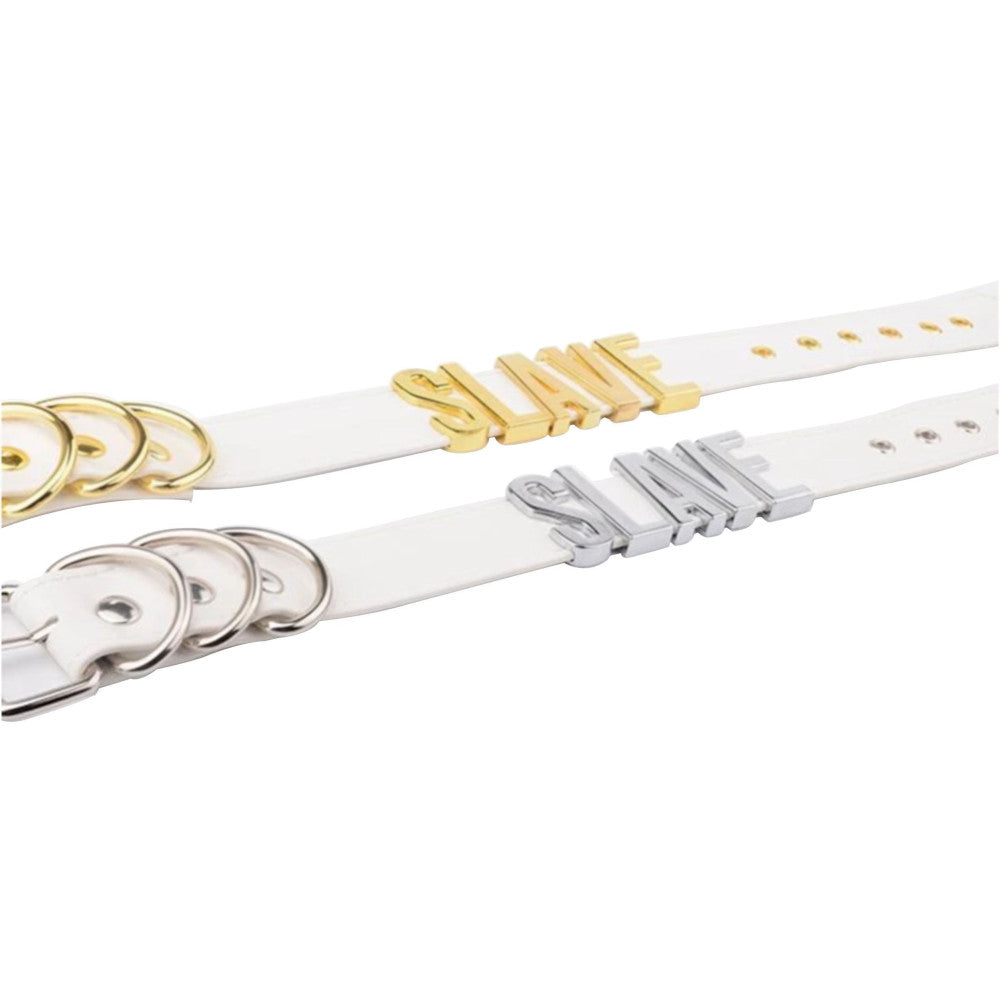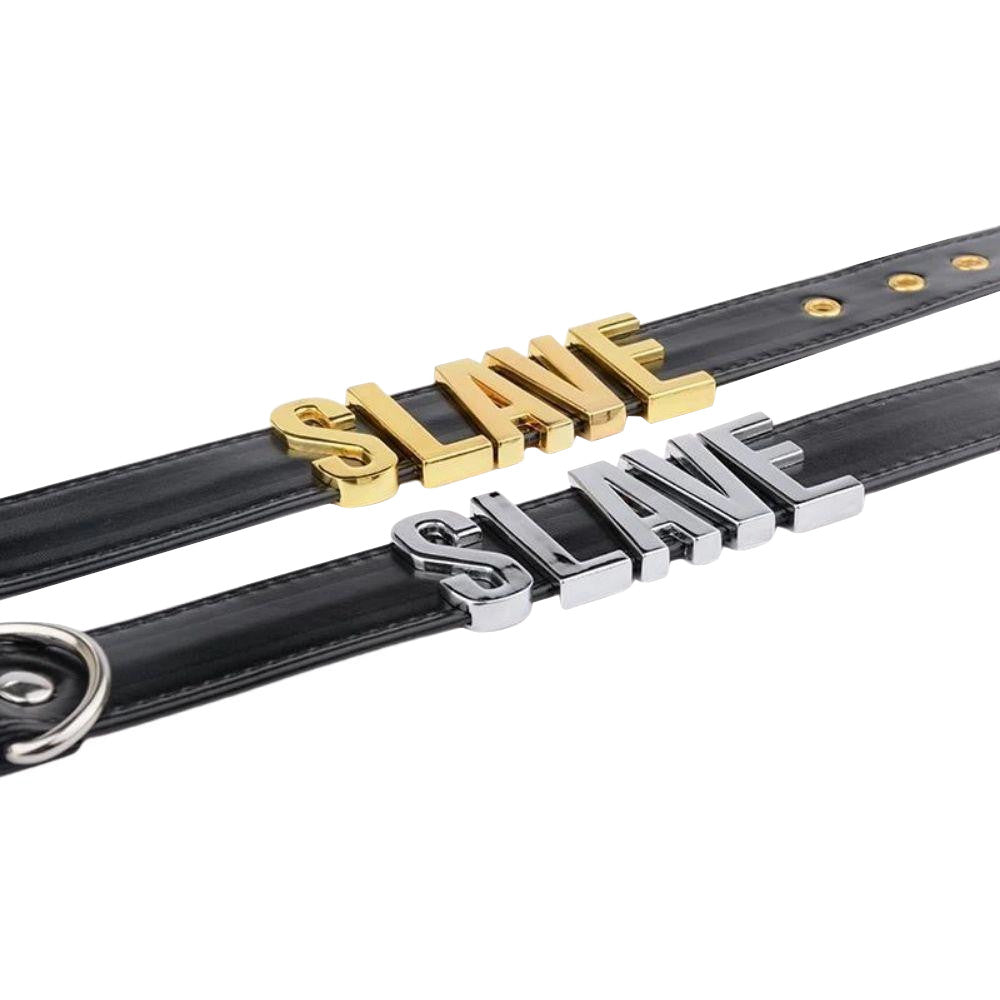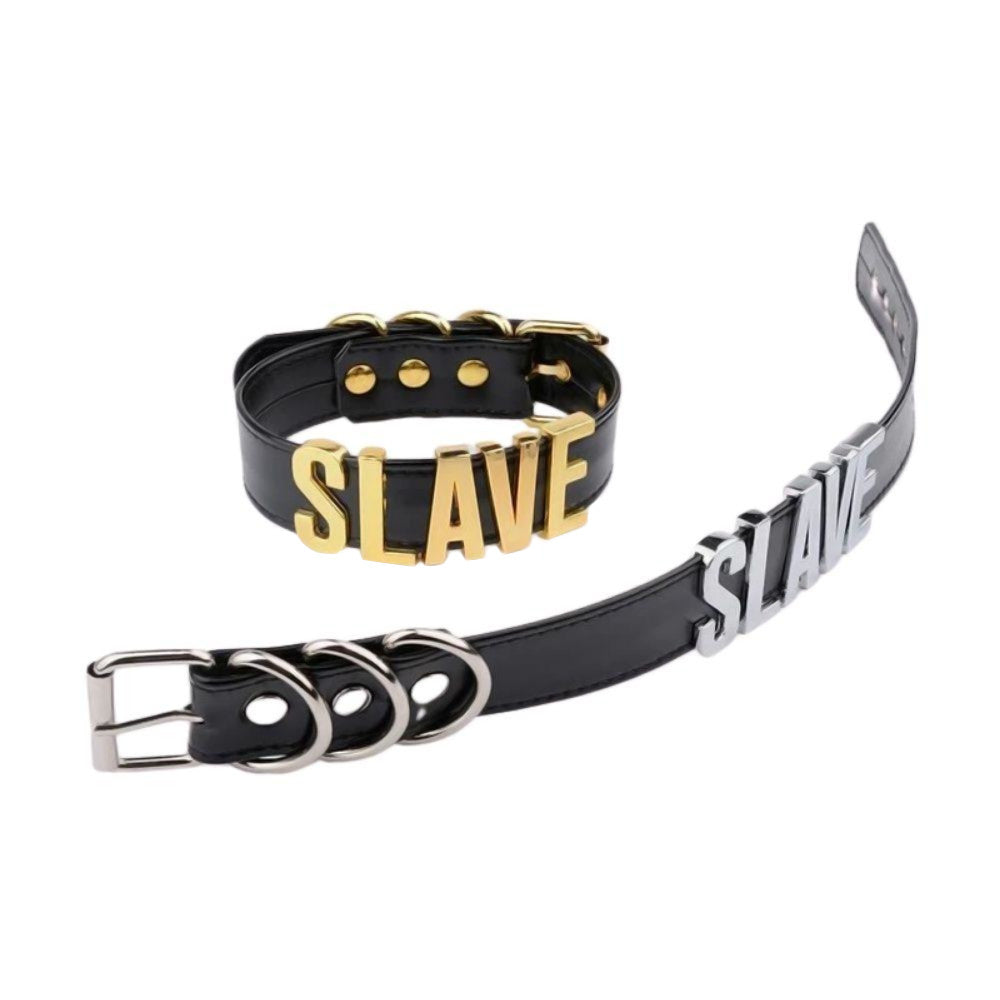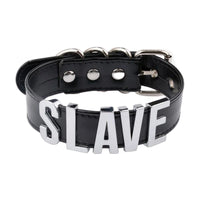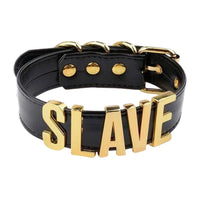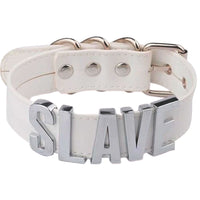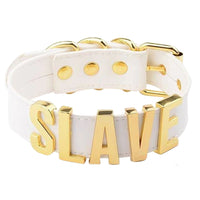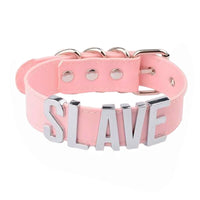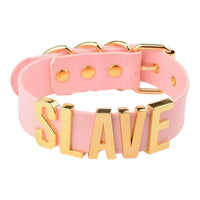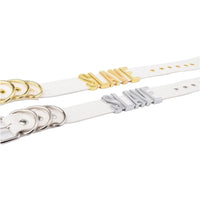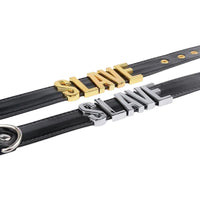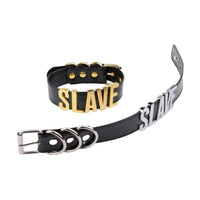 Handmade Leather Slave Choker
Looking to add another unique accessory to your growing BDSM gear collection? If you want something that's likely considered a collector's item, our Handmade Leather Slave Choker should definitely be one of them.
Getting this product solidifies your dominance over your submissive because of the letters adorned on this leather choker. You're letting them know they're your slave and you're their master. It's as simple as that.
When you put this thing around their neck, you're letting them know that you mean playtime session is commencing. You can then start with a simple activity to warm up like perhaps reciting a mantra, examining their body closely, or asking them some questions like their safe word, before taking the play to another level.
After warming up, you can turn it up a notch and proceed with blindfolding them because it's a nice thing to keep your submissive guessing. Do this to play with their minds because you're only solidifying your firm grip as the dominant in your BDSM relationship.
You can go ahead and do whatever kinky activity you can think of that satisfies both your sexual and sadistic desires. The important thing here is to have a great time because this is what the lifestyle is all about.
When the playtime session is over, clean the choker by sprinkling small amounts of rubbing alcohol then wiping it dry with a microfiber cloth.
Store it safely along with the other toys in your personal collection, so it's ready for your next playtime session with your willing submissive partner.
What are you waiting for? Order now and let them know who's the master!
Specifications
Material
Leather, Zinc Alloy
Colour
Leather Collar: Black, White, Pink; Letters: Silver, Gold
Measurements

Length: 28.9cm - 38.8cm

Width: 3.5cm
All LocktheCock packages are shipped with your privacy in mind. The package will be discreet and bear no markings to identify it as a cock cage.

Packages are shipped same day, however due to the current global supply chain situation please allow 1-2 weeks for delivery.
Comfort, Style, Functionality
Each LTC cage is carefully selected by our team of experienced slaves and Mistresses to ensure that whichever one you choose, you'll enjoy the premium chastity experience you expect from Lock the Cock.
Privacy and Discretion Assured
Both shipping and billing are handled discreetly and securely. Lock the Cock won't show up on package labels or bank statements, keeping your pledge our secret.