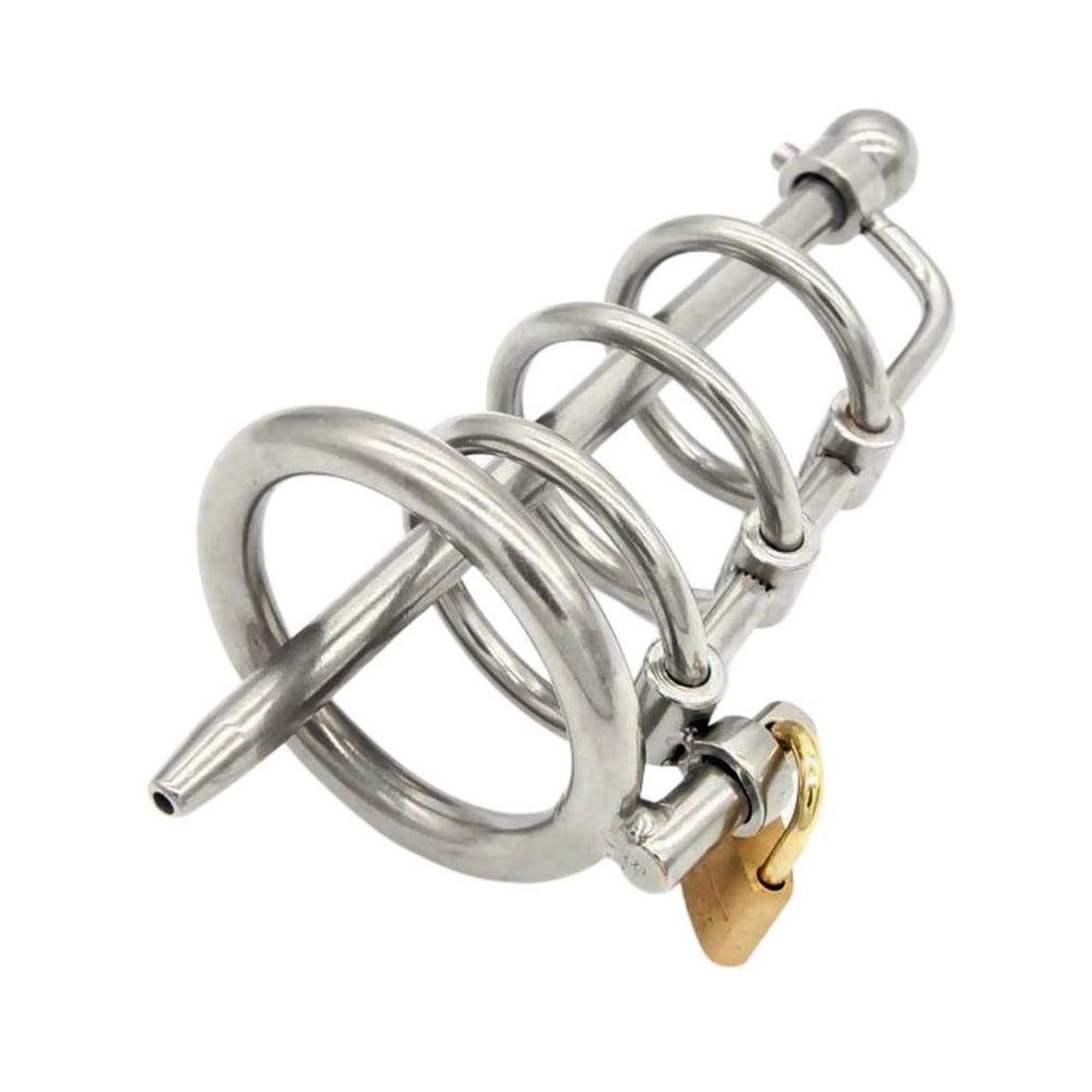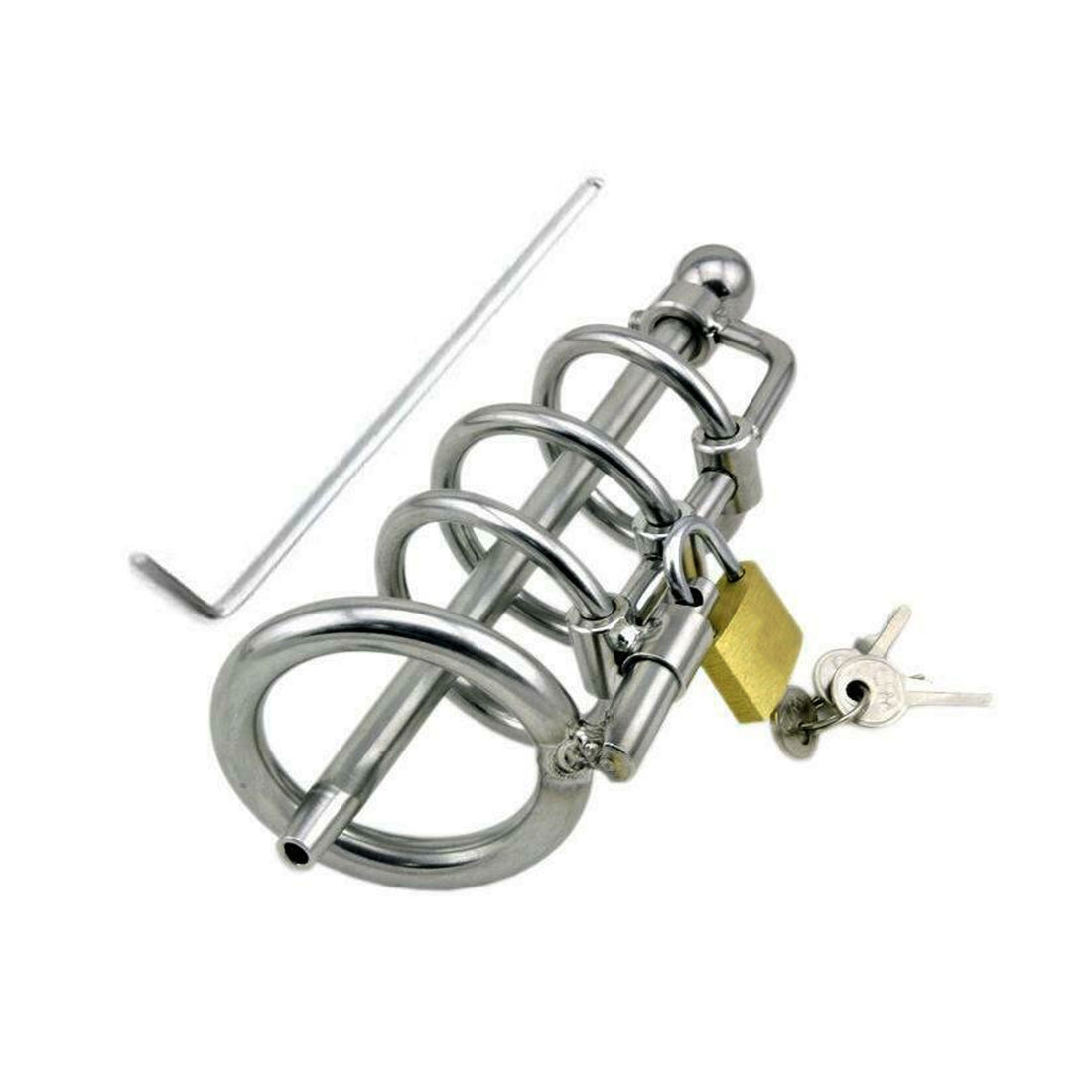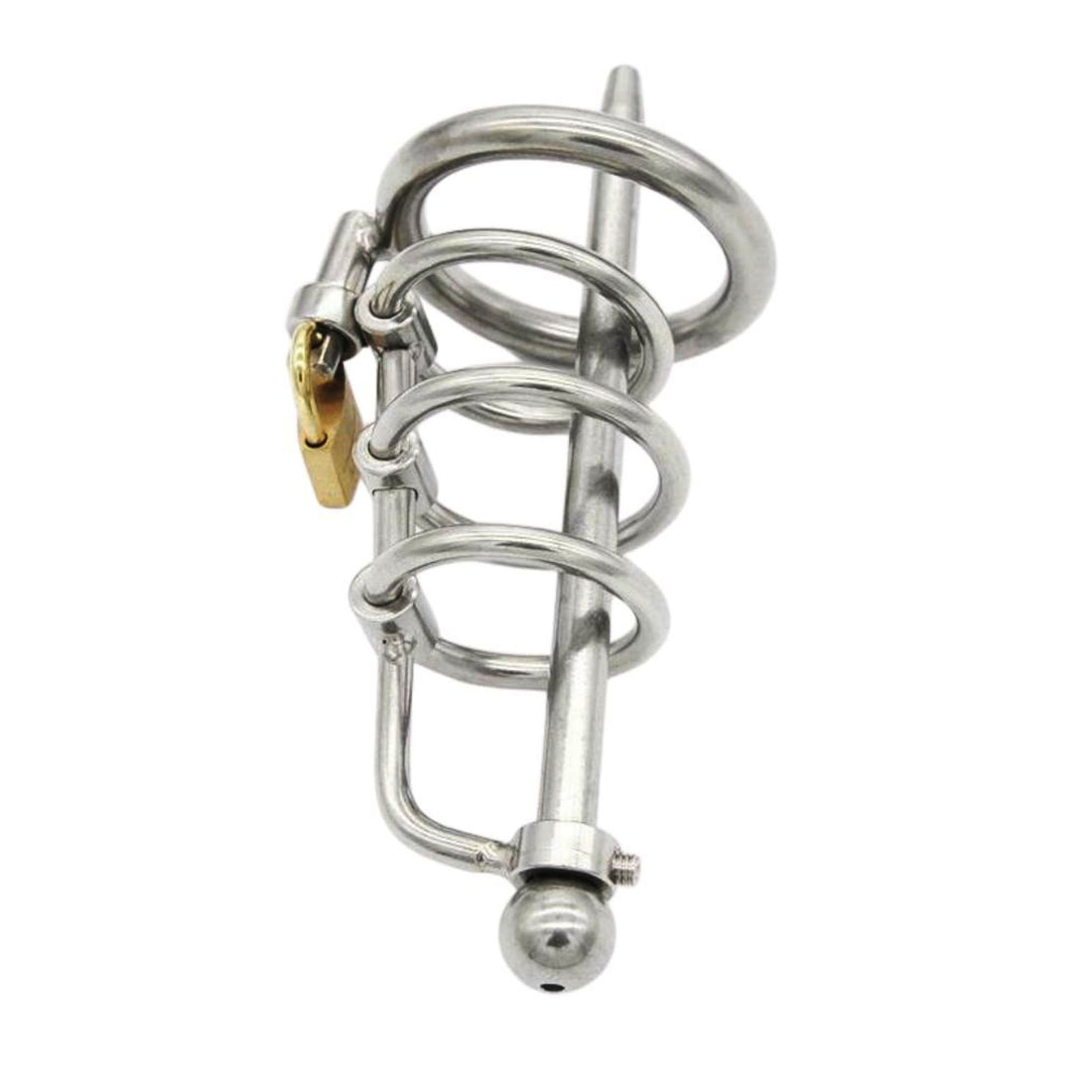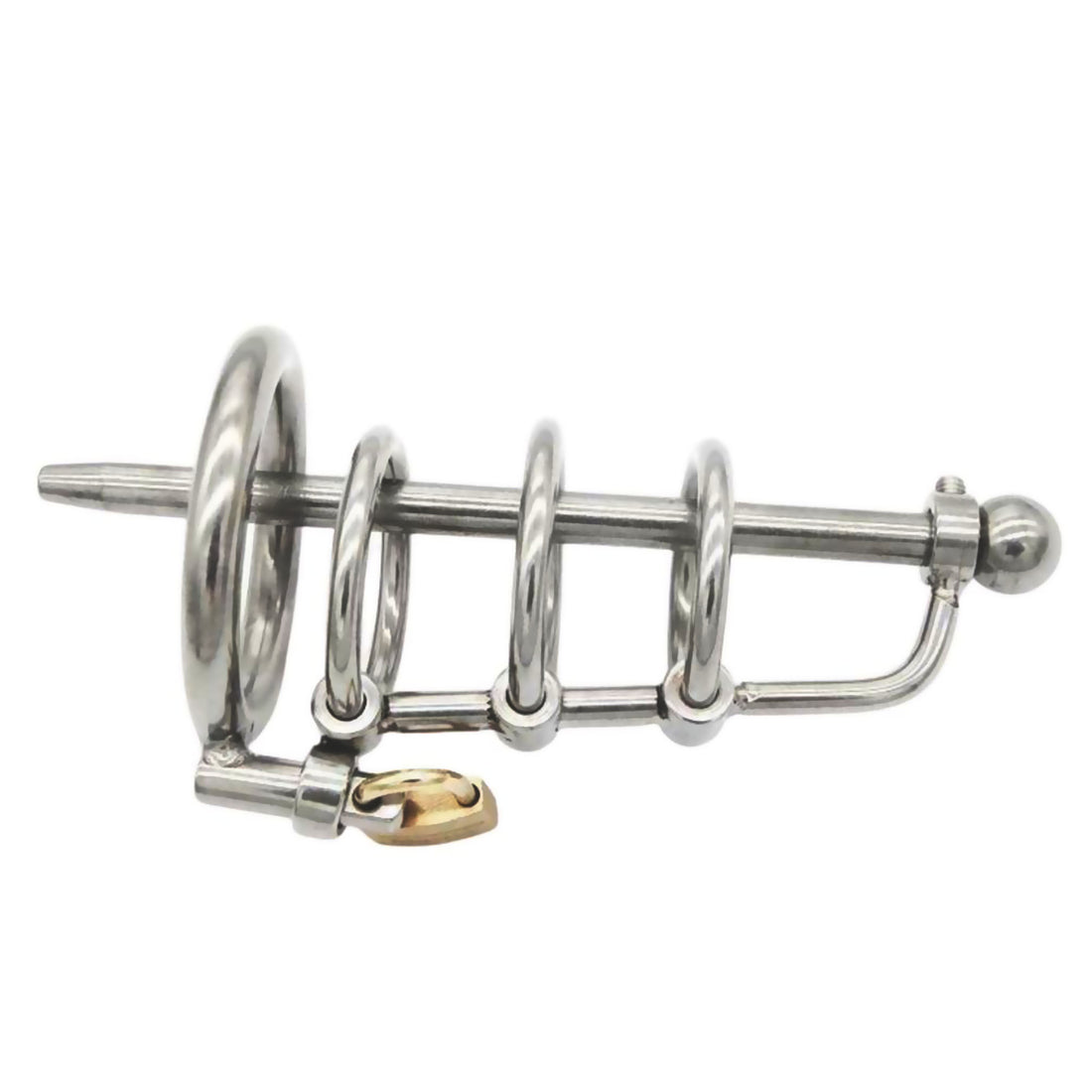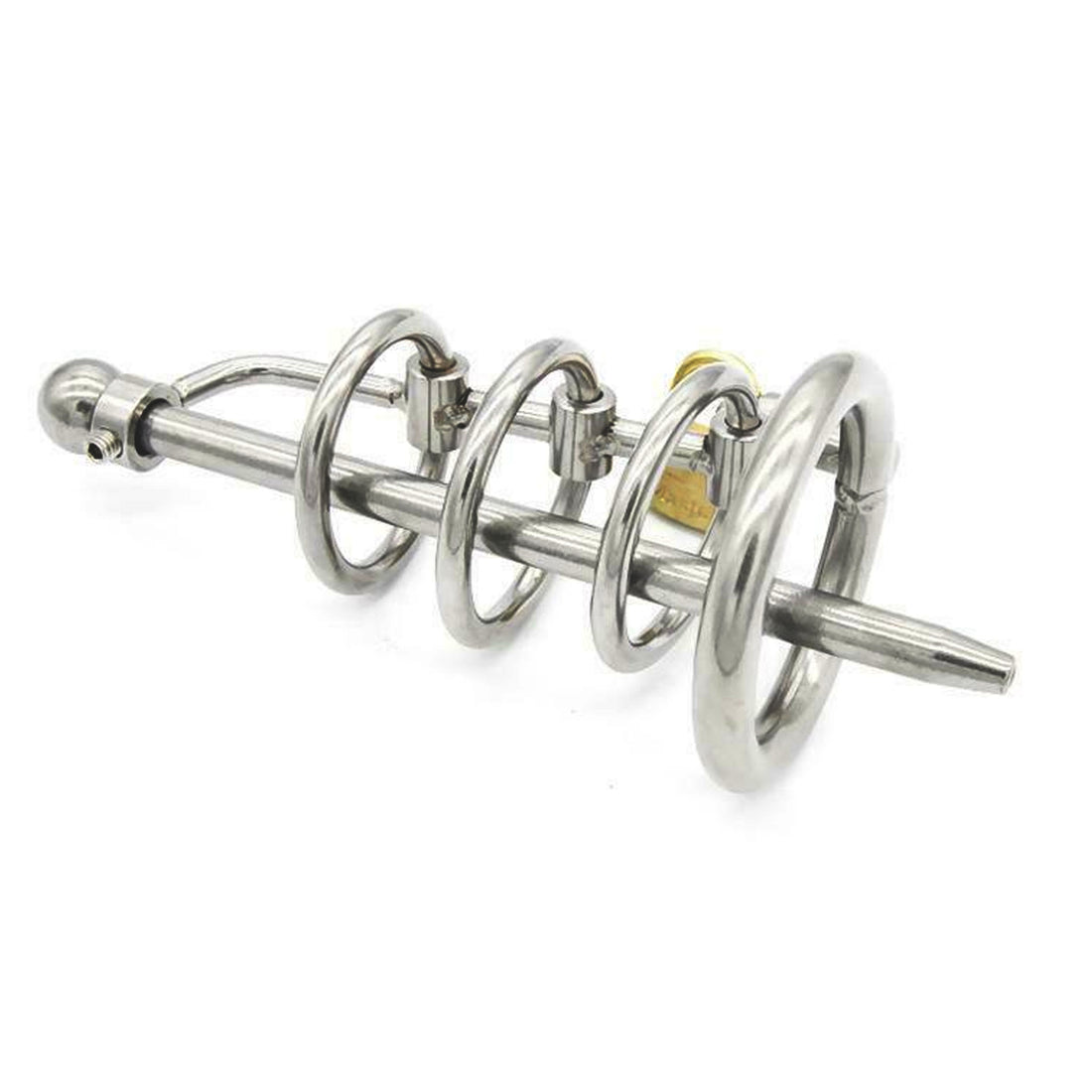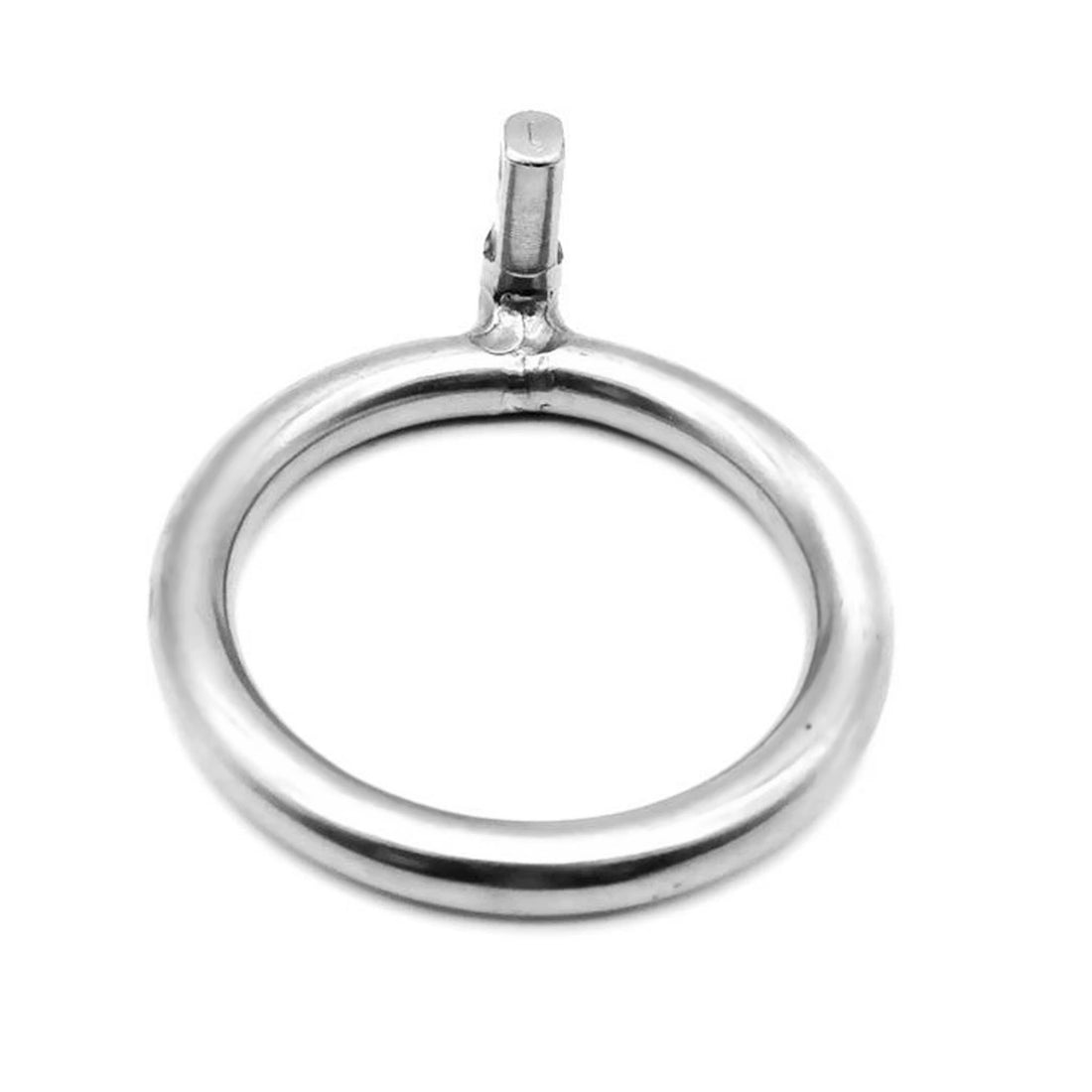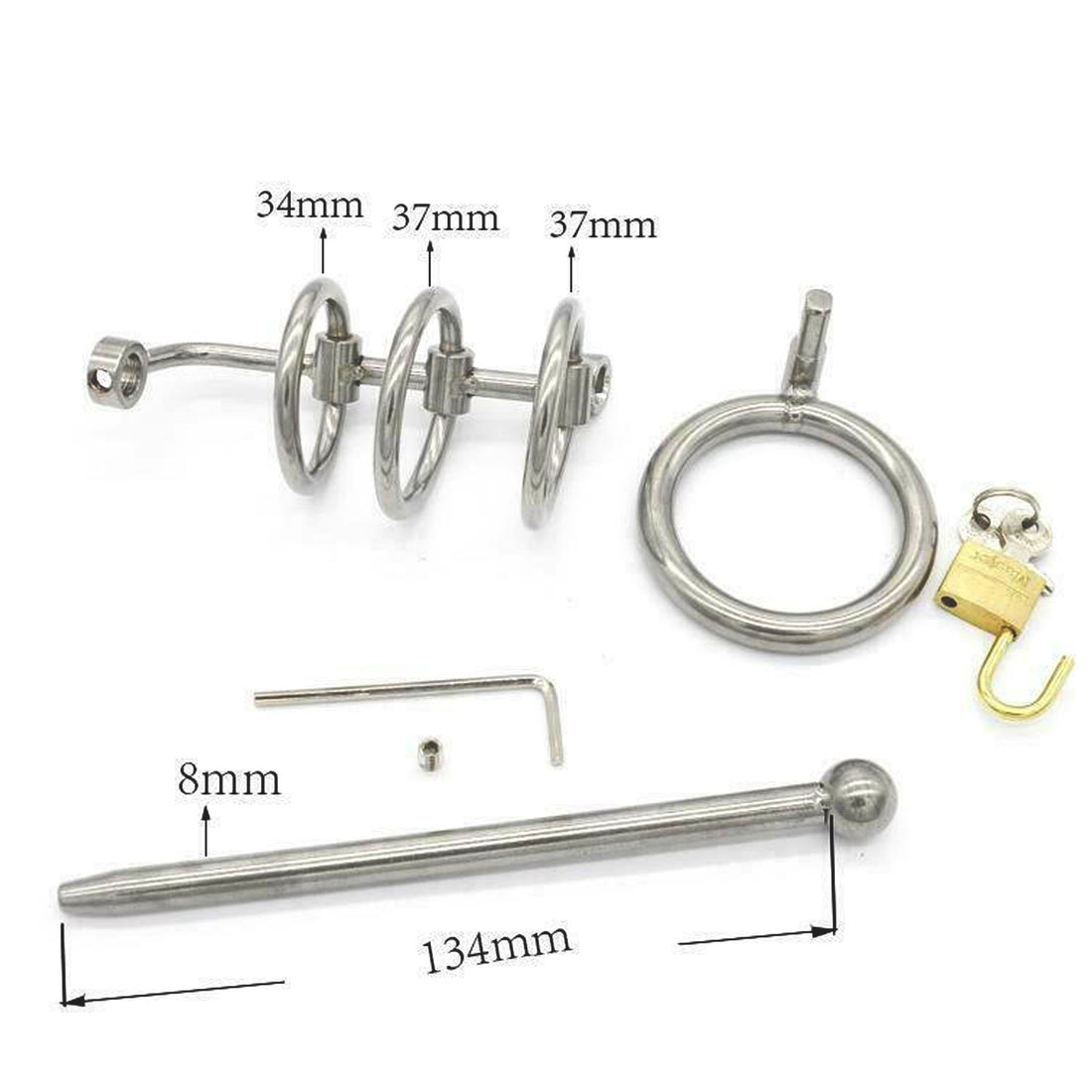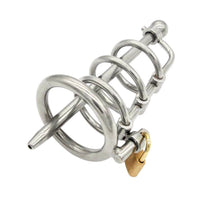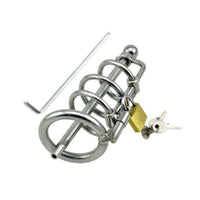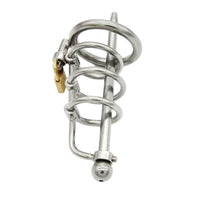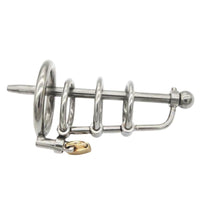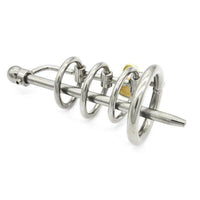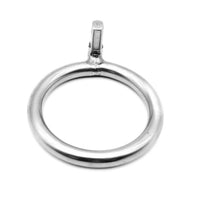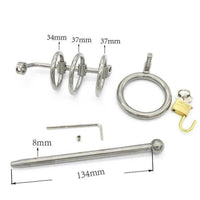 Extreme Urethral Chastity
Are you fascinated with BDSM and all its dynamics?
If you want something more because you're bored with what's considered normal, getting into BDSM is one of the right things you can do. You'll meet other people who share the same fetishes as you do and find a sense of belongingness you didn't experience with the persons constantly around you. You'll be rewarded to your heart's content if you do the things that make your master happy. Punishments, on the other hand, are meant to correct any wrongdoing when you break the rules and shape your character to become a better partner to your master.
After all, submission, dominance, rewards, and punishments make BDSM relationships work.
To familiarize yourself with the new environment you're getting into, it wouldn't hurt you to get the same kind of toys that they enjoy playing with.
With our Lake Flaccid Cock Cage 5.28 inches long catheter product, you get your hands on a chastity device designed to make you submit to your master entirely and understand why it's a must-have toy. This way, you can develop the kind of discipline required to endure and enjoy any punishment that you're bound to get every time sessions are held.
Get ready to deny yourself from any form of bodily pleasure when you get this on so that you'll look forward to enjoying the reward when it's finally given to you.
Order this toy now so you can begin training yourself and have what it takes to withstand all the challenges that all people in BDSM relationships face.
The question now is, are you in or out?
Specifications
| | |
| --- | --- |
| Color/Type | Silver |
| Material | Stainless Steel |
| Ring Dimension (inches) | 1.57 inches, 1.77 inches, and 1.96 inches |
| Cock Cage Dimension | 5.27 inches (Length) by 1.33inches and 1.45 inches (Diameter) |
All LocktheCock packages are shipped with your privacy in mind. The package will be discreet and bear no markings to identify it as a cock cage.

Packages are shipped same day, however due to the current global supply chain situation please allow 1-2 weeks for delivery.
Comfort, Style, Functionality
Each Lock the Cock cage is carefully selected by our team of experienced slaves and Mistresses to ensure that whichever one you choose, you'll enjoy the premium chastity experience you expect from Lock the Cock.
Privacy and Discretion Assured
Both shipping and billing are handled discreetly and securely. Lock the Cock won't show up on package labels or bank statements, keeping your pledge our secret.