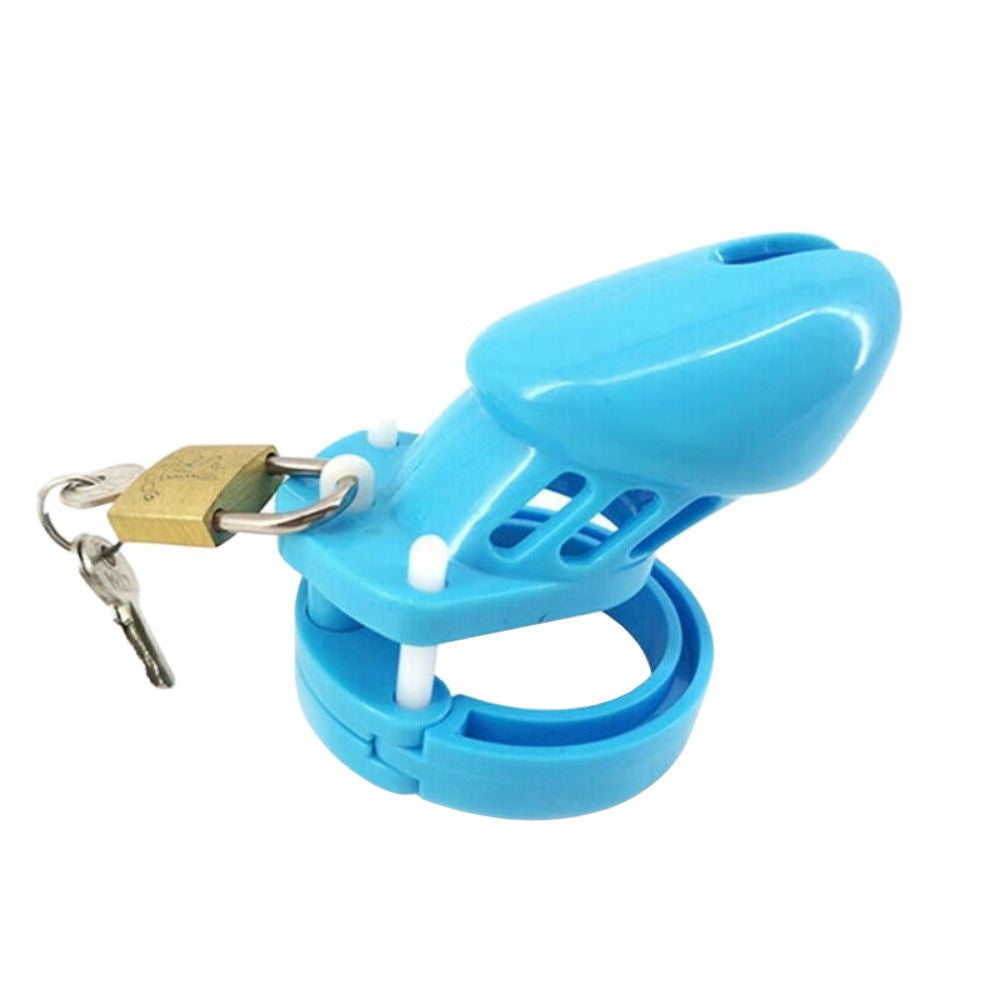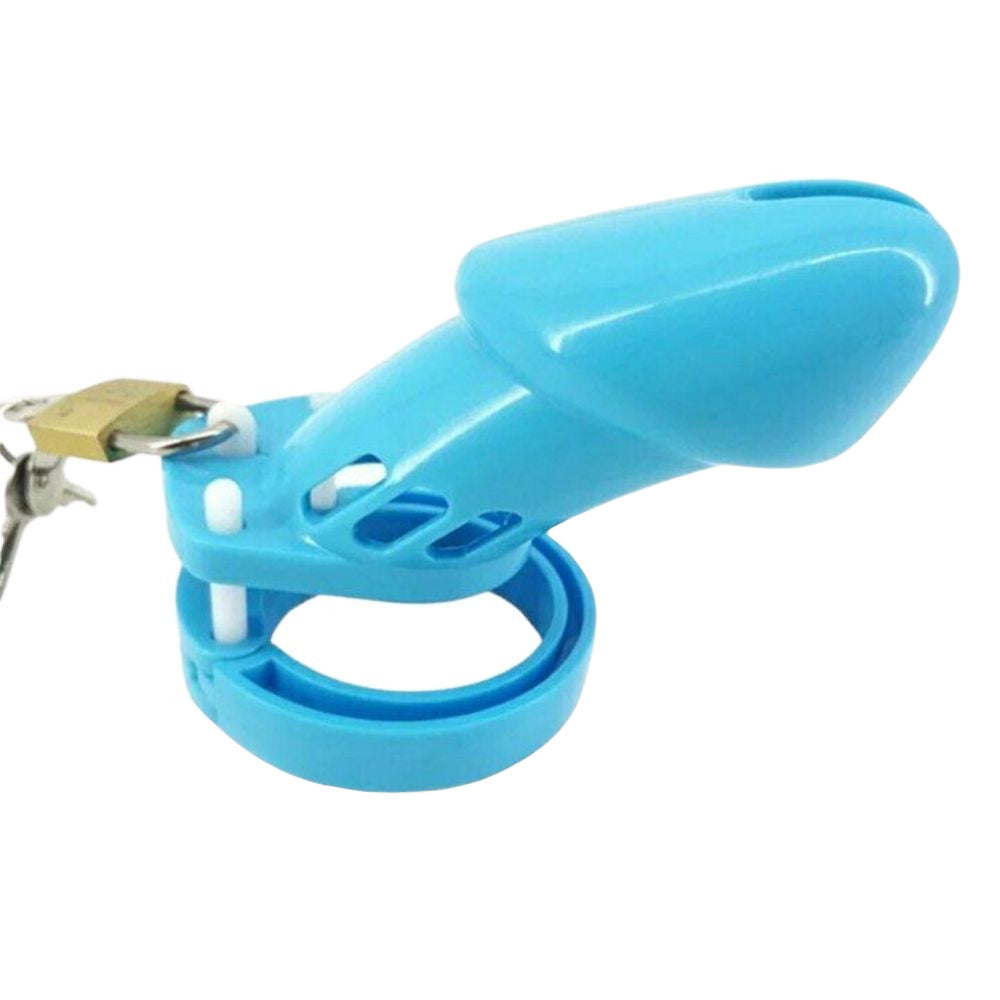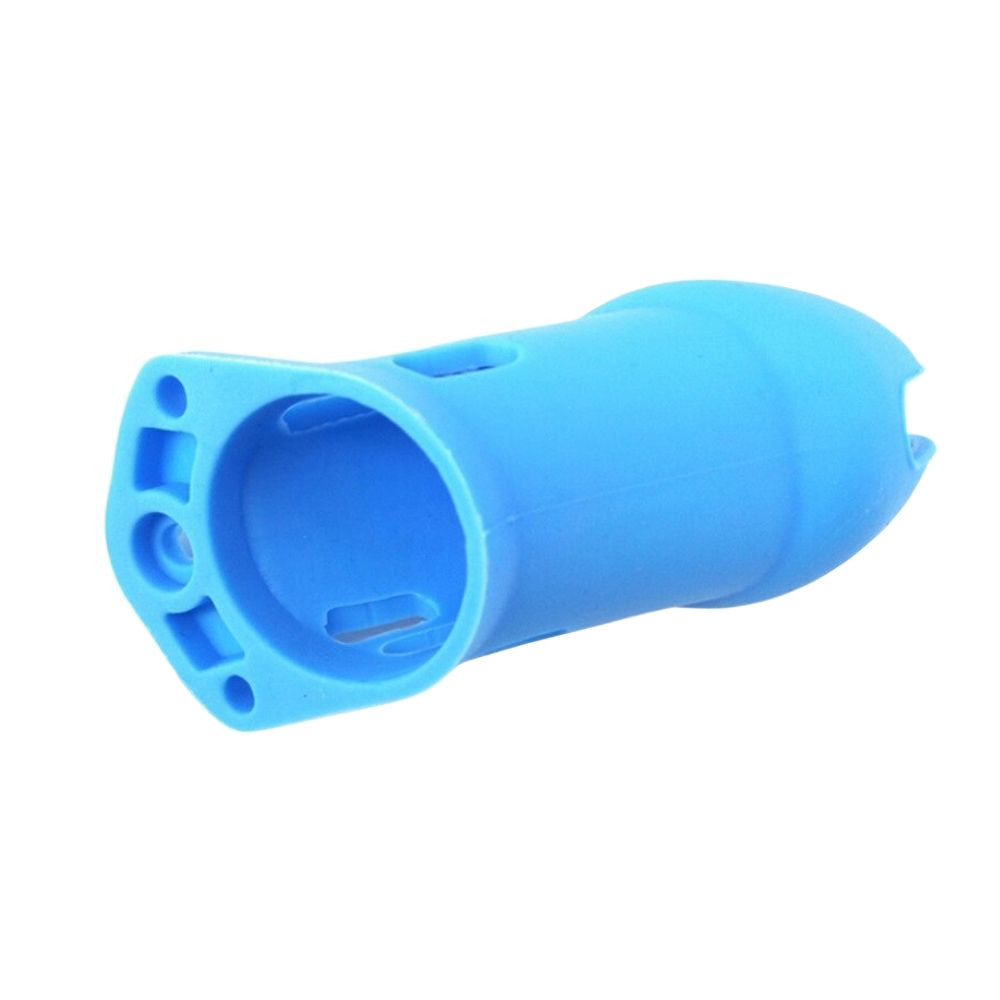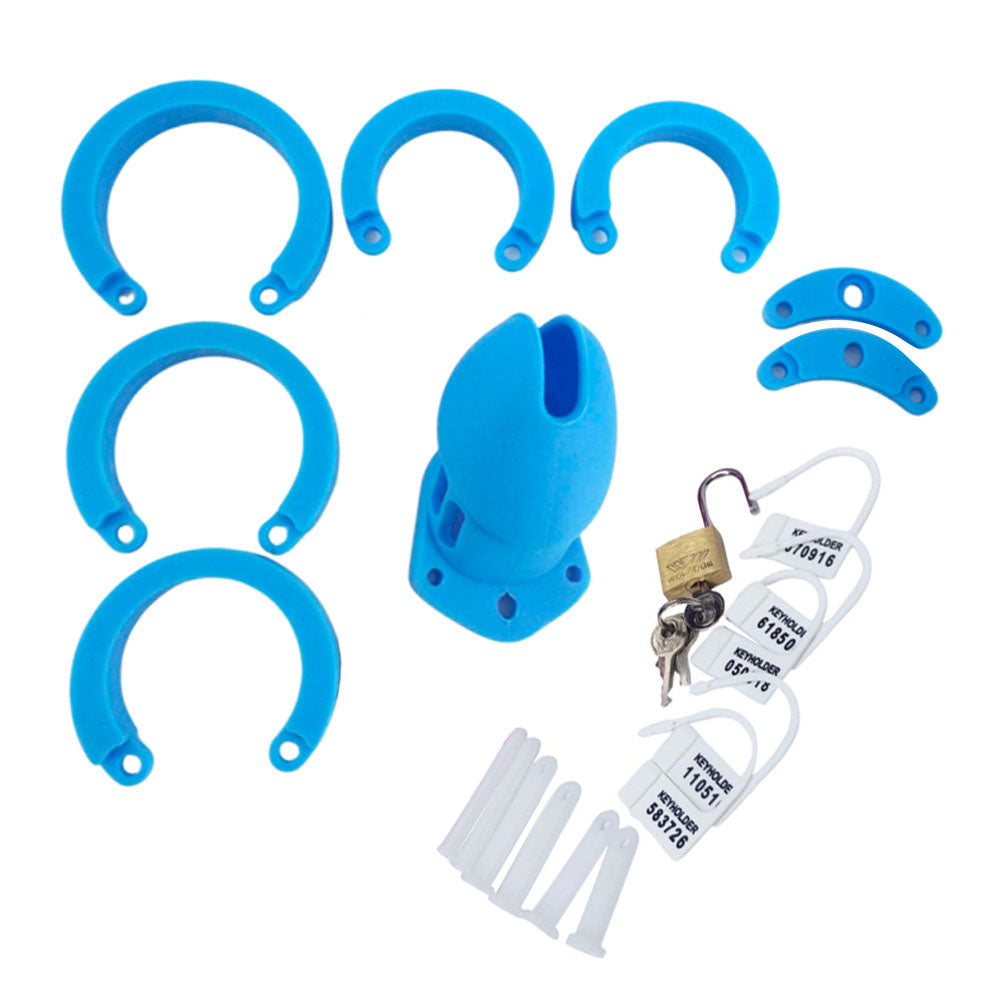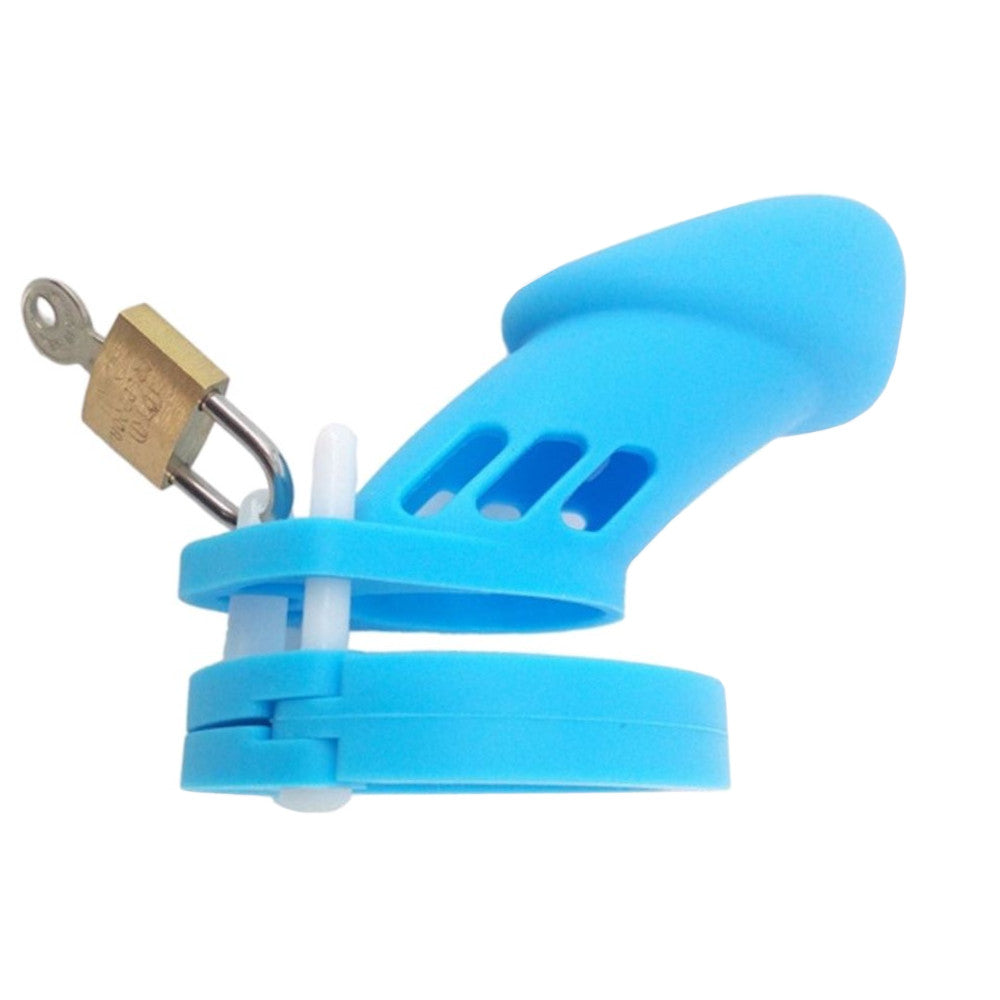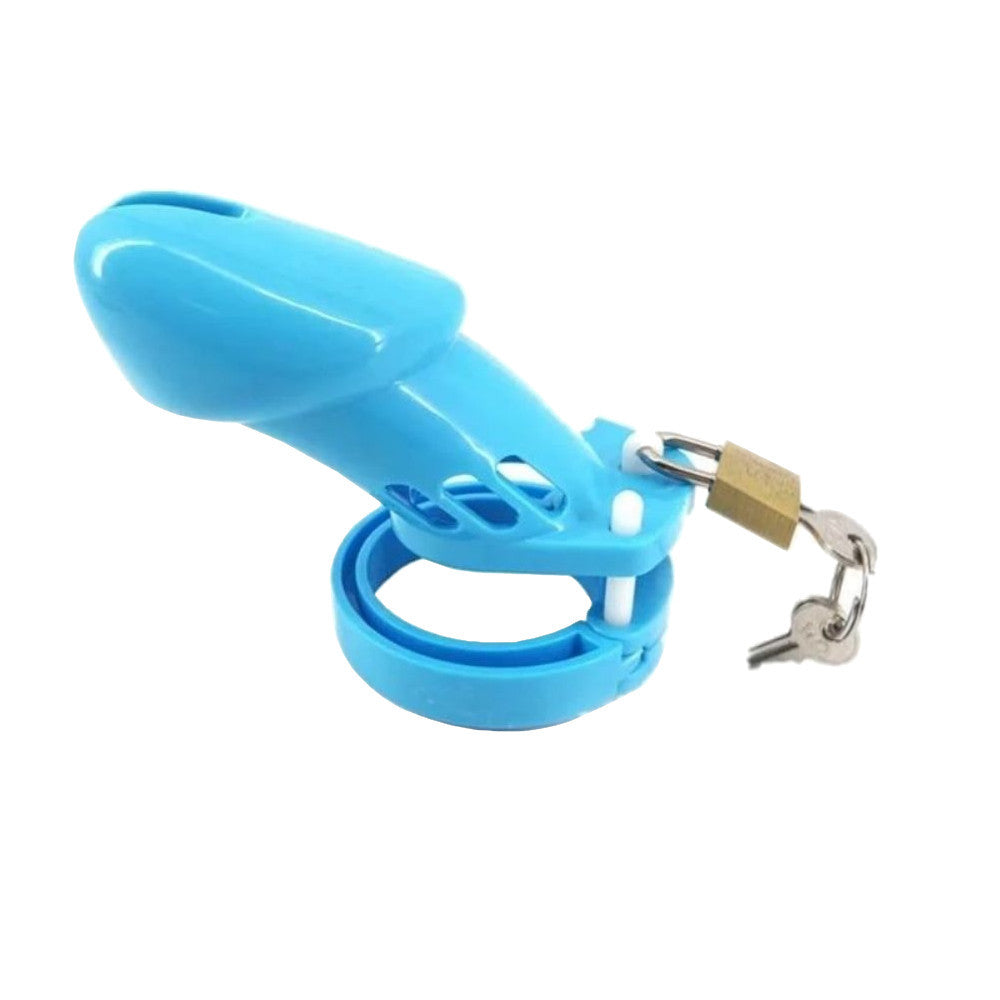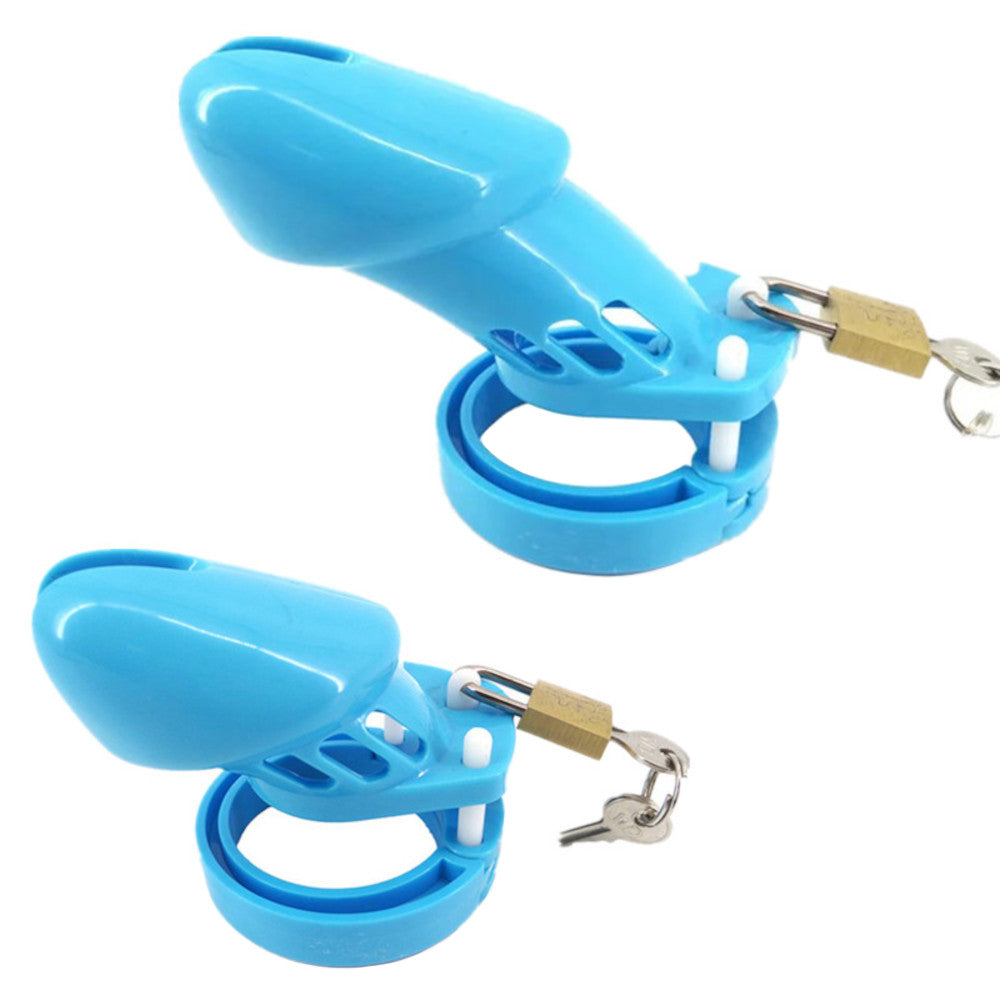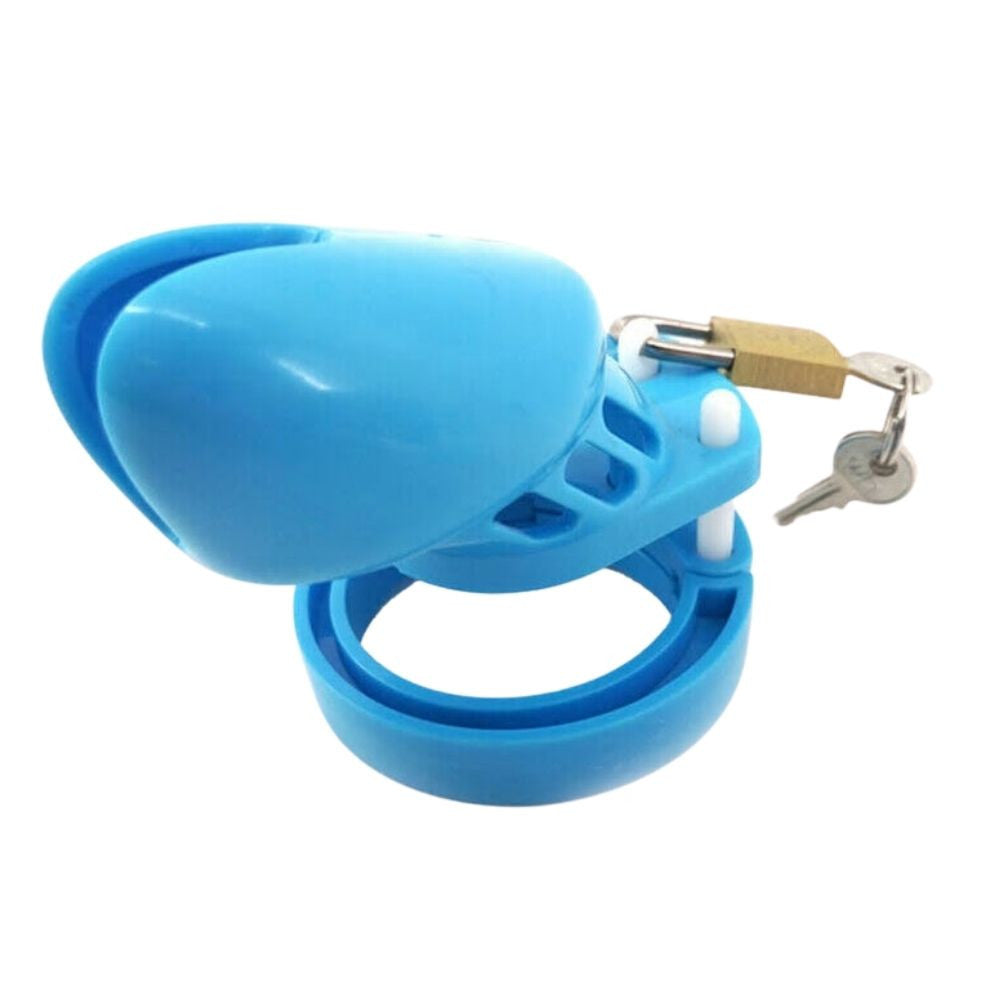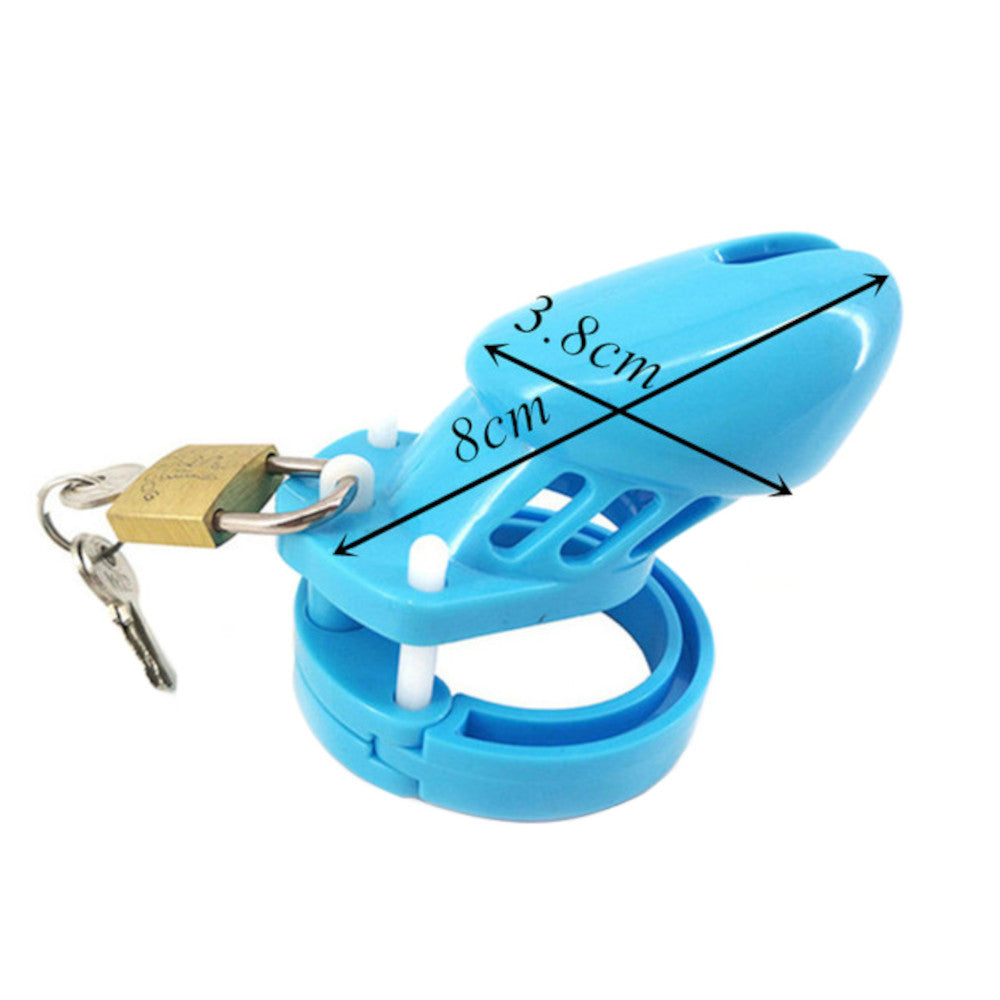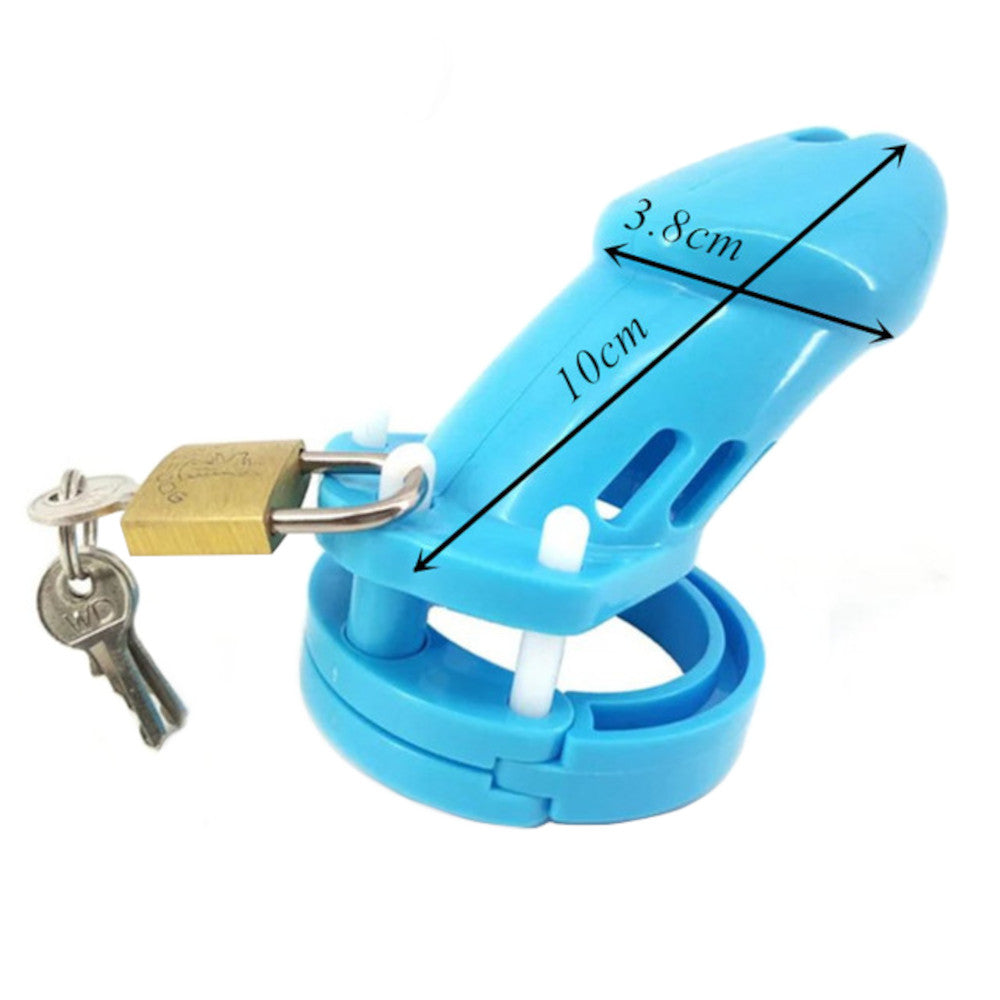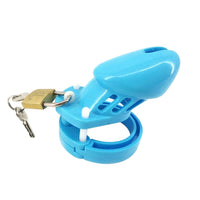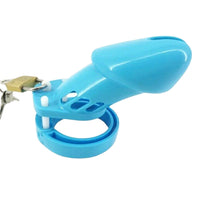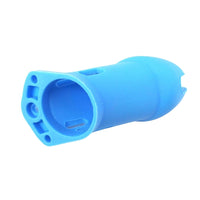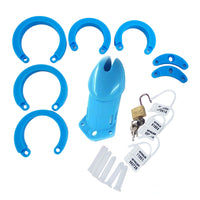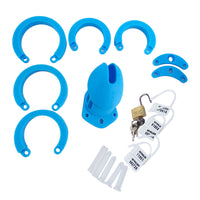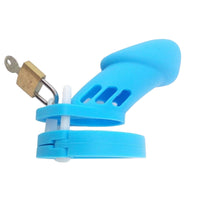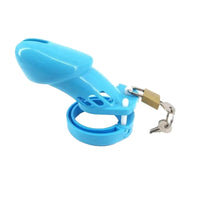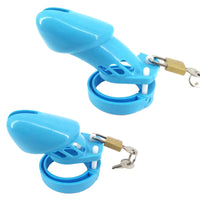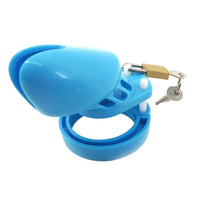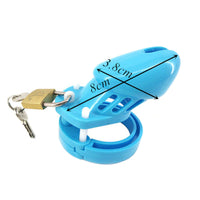 Feeling a little blue? Pamper yourself with our Little Boy Blue Plastic Cage. This awesome chastity cage will leave you gasping for breath and literary begging to be teased more. Get a hold of yourself and do not give in to her seduction.
Prepare your safe word because your Mistress will do everything in her power to keep you in a state of anticipation. She may engage in provocative acts to break you. But you are better than that. Surrender to her every whim because she holds the key to your orgasm.
The smooth cornices of this cock cage make for perfect fitting. This chastity cage is comfortable and ideal for first-time users. Your locked cock will be snug as a bug in a rug. This remarkable plastic cage is the shackle of pleasure. Your locked cock will be stuck in a rut because that most coveted rock-hard erection will not be an option.
The Little Boy Blue Plastic Cage comes with 5 cock rings of different sizes and 2 plastic lock pins. The kit also includes 4 spacers for adjustability. In addition, the kit comes with a brass padlock and 5 individually numbered plastic locks for a hassle-free pass under metal detectors. It is portable and lightweight.
This cock cage is easy to clean. Rinse it with clean water, a bar of mild soap and a soft brush to disinfect. Always store it in a cool, dry place since moist harbors bacteria.
Say yes to teasing and denial with our Little Boy Blue! It's worth it.
Specifications
Color/Type
Blue
Material
Plastic
Ring Dimension (inches)

36 mm (1.41 in.)

38 mm (1.49 in.)

40 mm (1.57 in.)

45 mm (1.77 in.)

48 mm (1.89 in.)

Cock Cage Dimension

CB6000S – 80x38mm (3.15x1.49 in.)

CB6000– 100x38mm (3.94x1.49 in.)
All LocktheCock packages are shipped with your privacy in mind. The package will be discreet and bear no markings to identify it as a cock cage.

Packages are shipped same day, however due to the current global supply chain situation please allow 1-2 weeks for delivery.
Comfort, Style, Functionality
Each Lock the Cock cage is carefully selected by our team of experienced slaves and Mistresses to ensure that whichever one you choose, you'll enjoy the premium chastity experience you expect from Lock the Cock.
Privacy and Discretion Assured
Both shipping and billing are handled discreetly and securely. Lock the Cock won't show up on package labels or bank statements, keeping your pledge our secret.