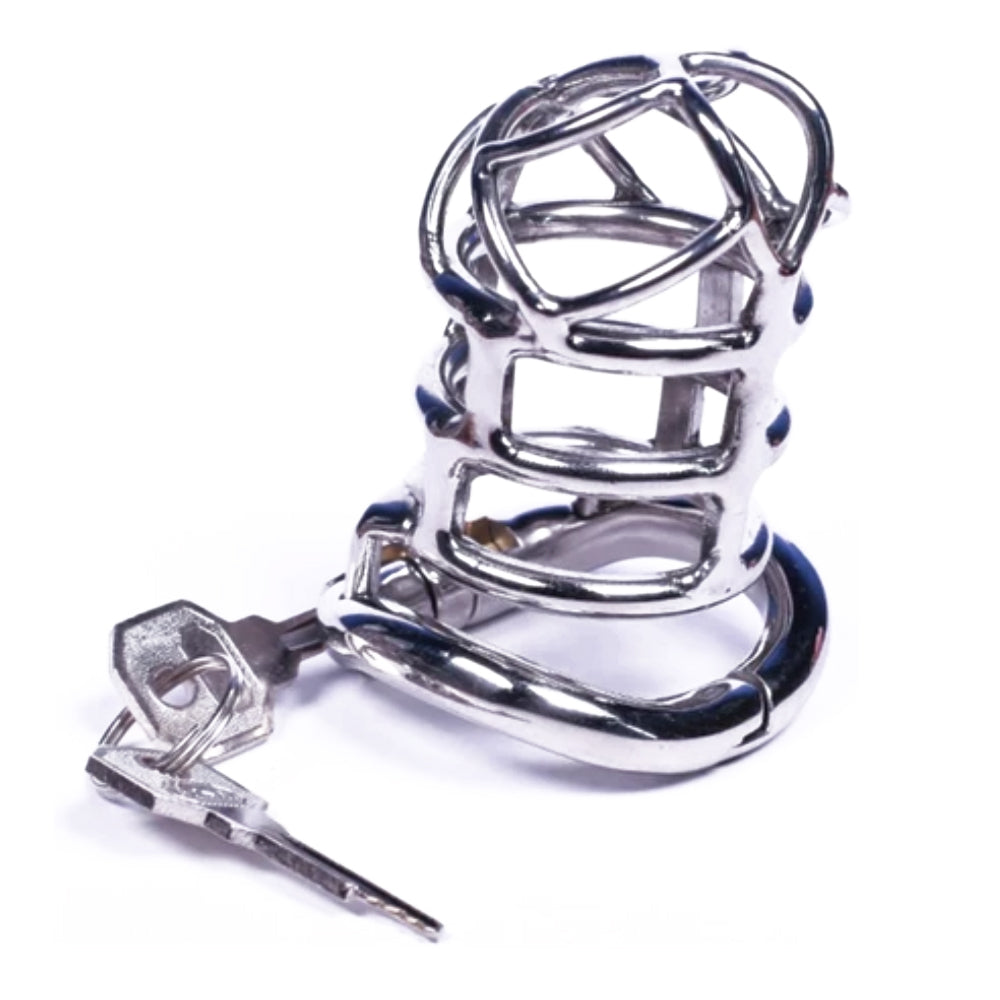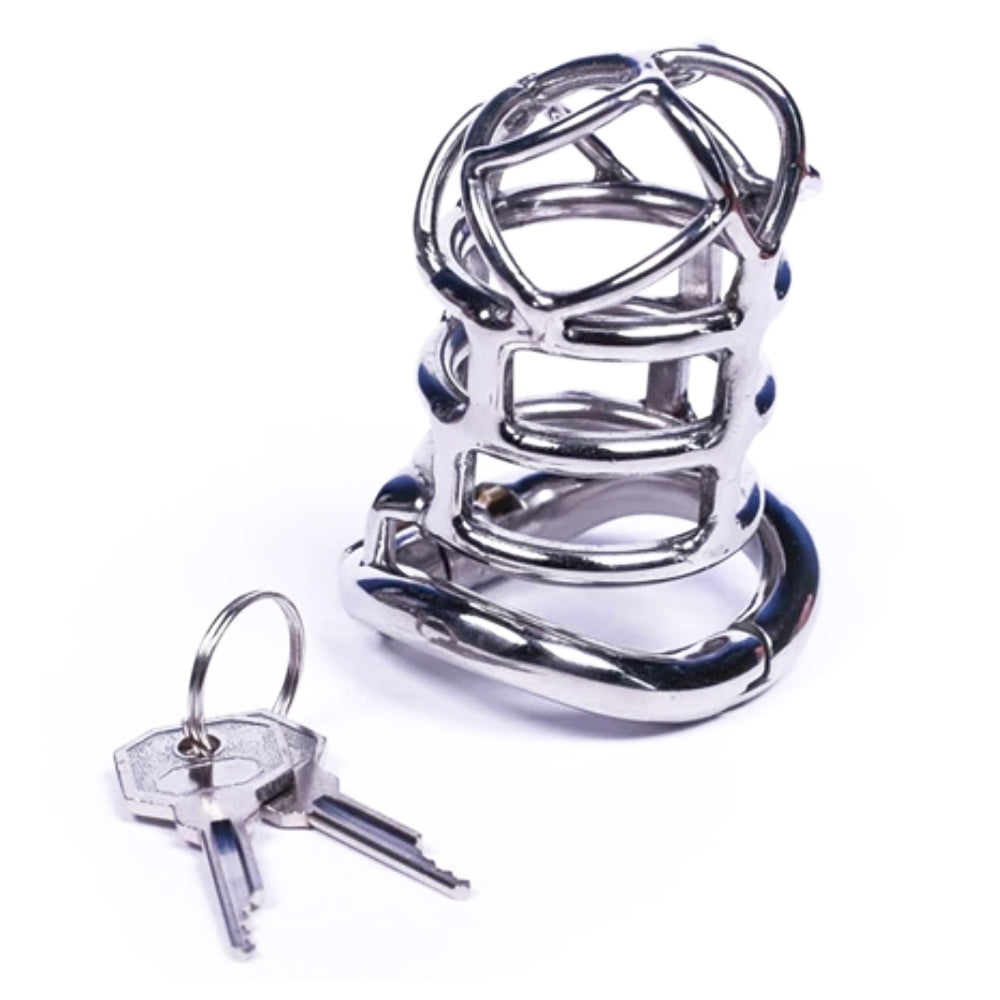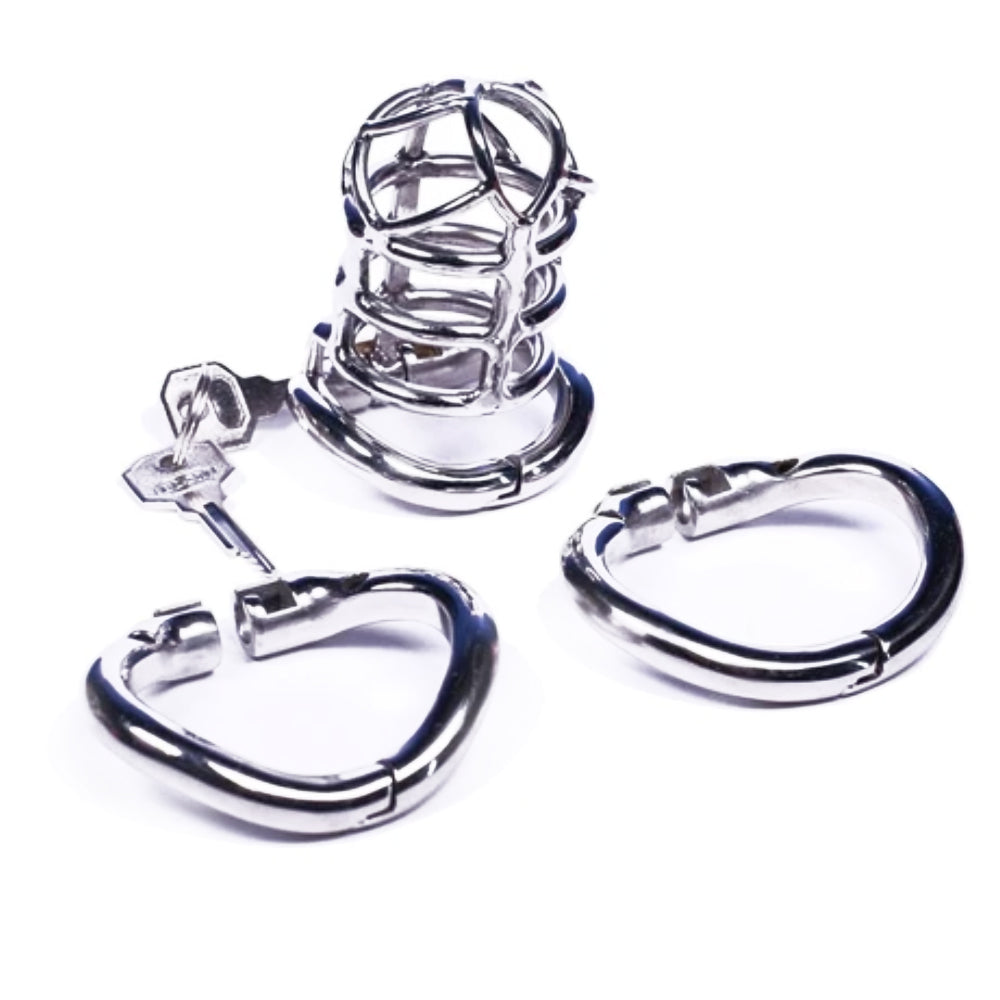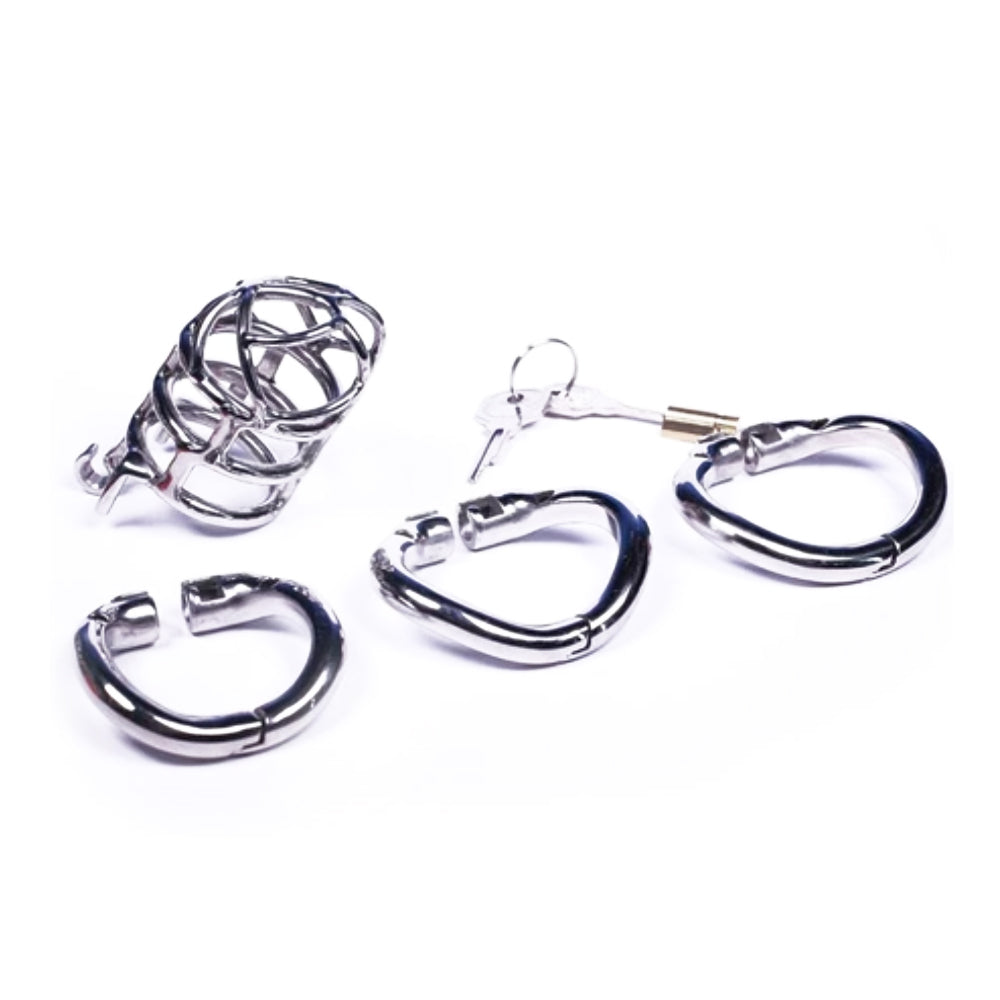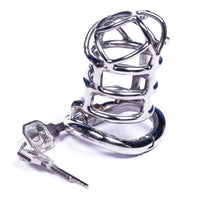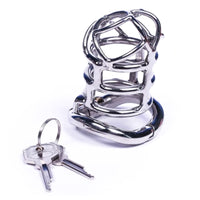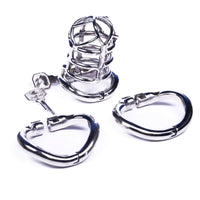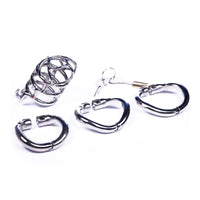 Enchant your Master or Mistress with our The Pledge Enforcer Chastity Device. This chastity device is a perfect fit for anyone who's looking into entering the world of male chastity. Grant your partner the power of dominance by locking up your cock and keeping it away. But for how long? That's up to the Master or Mistress to decide. Prove you are a good boy and worthy of passion and devotion with this cock cage.
While you have it on, you can already feel the solid build and the sturdiness of the device. That's because The Pledge Enforcer Chastity Device 3.27 inches long is crafted from a high-quality stainless steel material that's both smooth enough to act as a resting place for your now dormant manhood, and tough enough to prevent you from ever having an erection. Never again. Unless you take it off, of course. But why should you? There are no reasons to. Its classic open birdcage design allows you to keep this clean and still be able to urinate whilst you have it on; the structure is also inviting for Master or Mistress to have a little taste and tease you if they're into BDSM. Good luck trying to fight off those sexual urges.
Of course, cleanliness is also an important note to take on The Pledge Enforcer Chastity Device. It's not rocket science, though. Simply clean the cage with mild soap and warm water. After cleanup, an internal brass padlock is included to secure the cage. Bid your cock bye-bye while you have this on. Only your keyholder has the right to be held accountable for your freedom.
Specifications
Color/Type
Silver Penis Ring
Material
Stainless Steel

Ring Dimension

(inner diameter)

40 mm (1.57 in);





45 mm (1.77 in);





50 mm (1.96 in);



Cock Cage Dimension
3.27 inches (Length) by 1.25 inches (diameter)
All LocktheCock packages are shipped with your privacy in mind. The package will be discreet and bear no markings to identify it as a cock cage.

Packages are shipped same day, however due to the current global supply chain situation please allow 1-2 weeks for delivery.
Comfort, Style, Functionality
Each Lock the Cock cage is carefully selected by our team of experienced slaves and Mistresses to ensure that whichever one you choose, you'll enjoy the premium chastity experience you expect from Lock the Cock.
Privacy and Discretion Assured
Both shipping and billing are handled discreetly and securely. Lock the Cock won't show up on package labels or bank statements, keeping your pledge our secret.