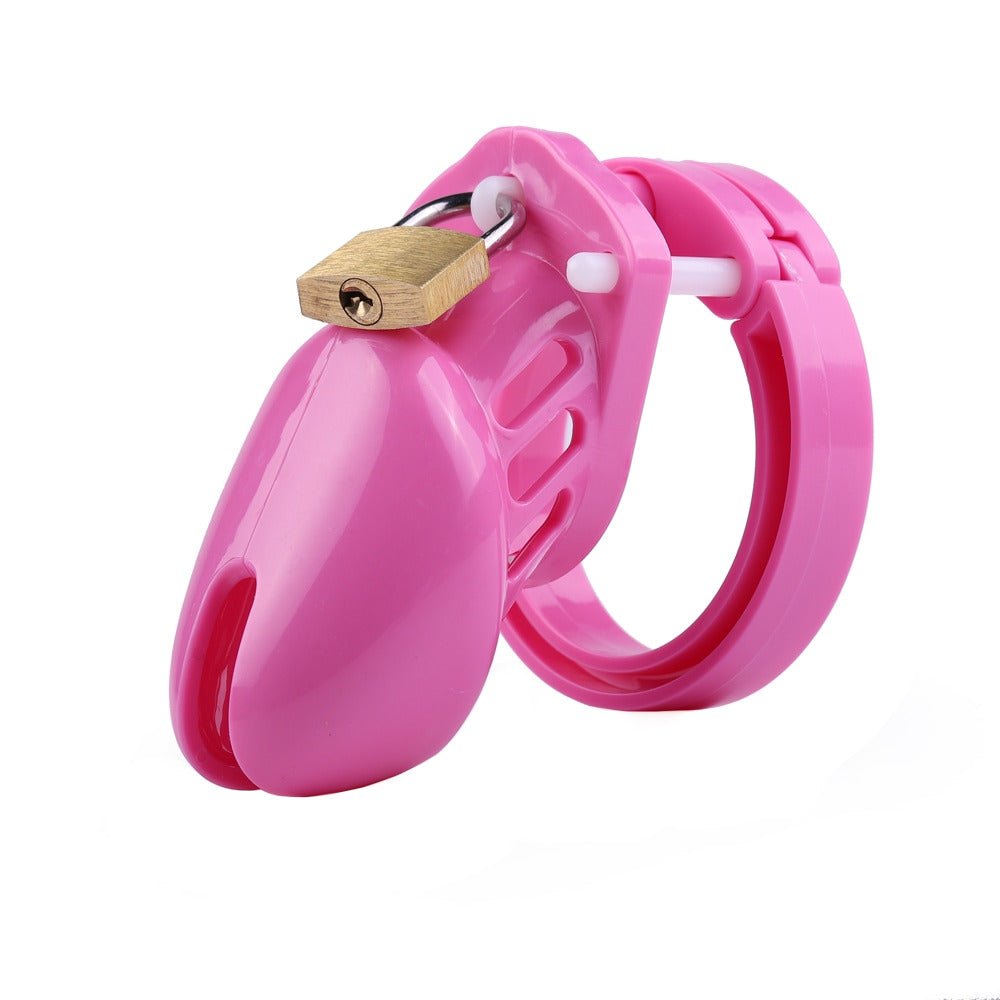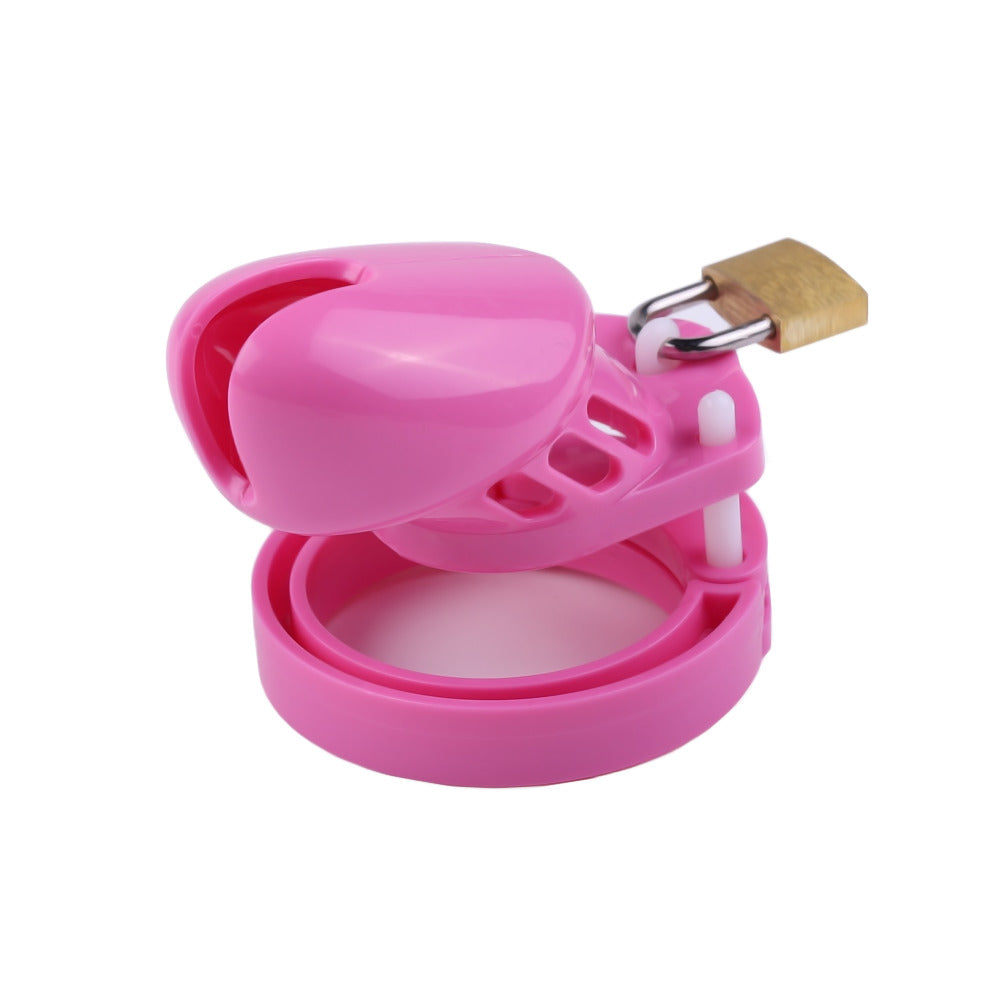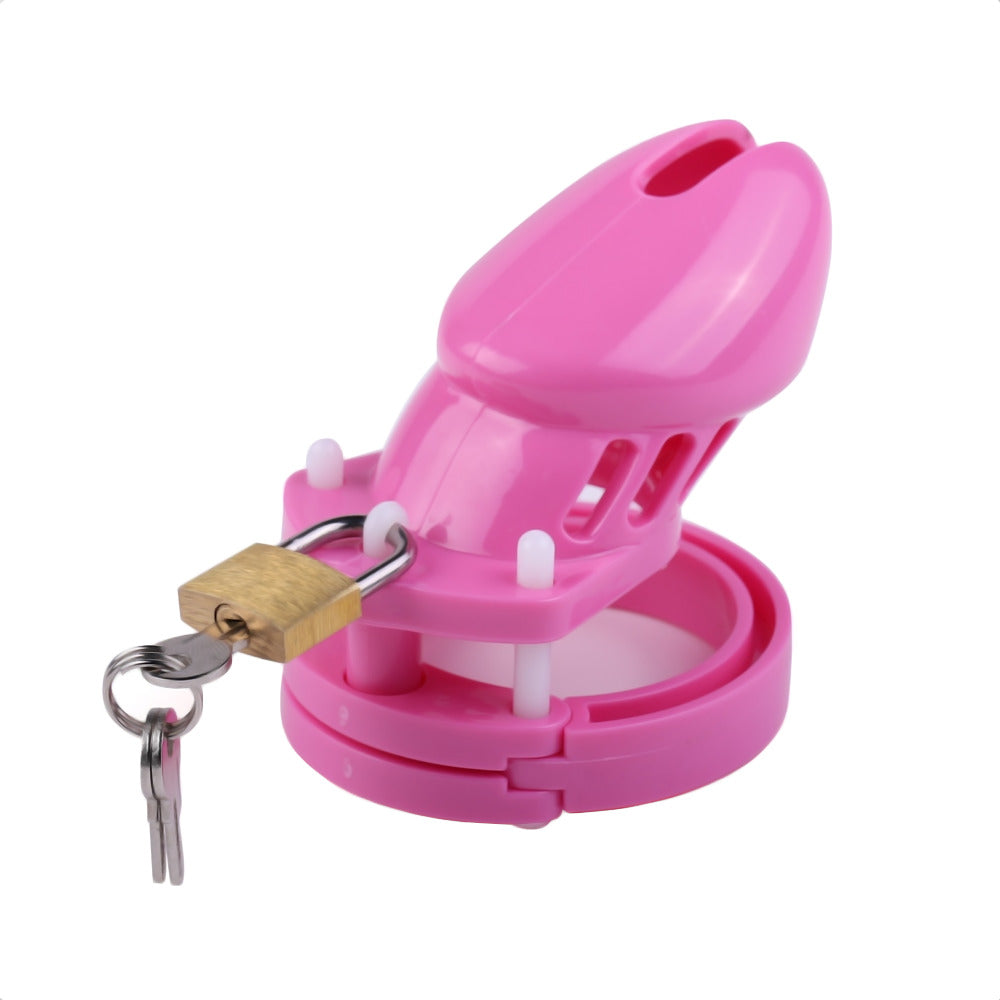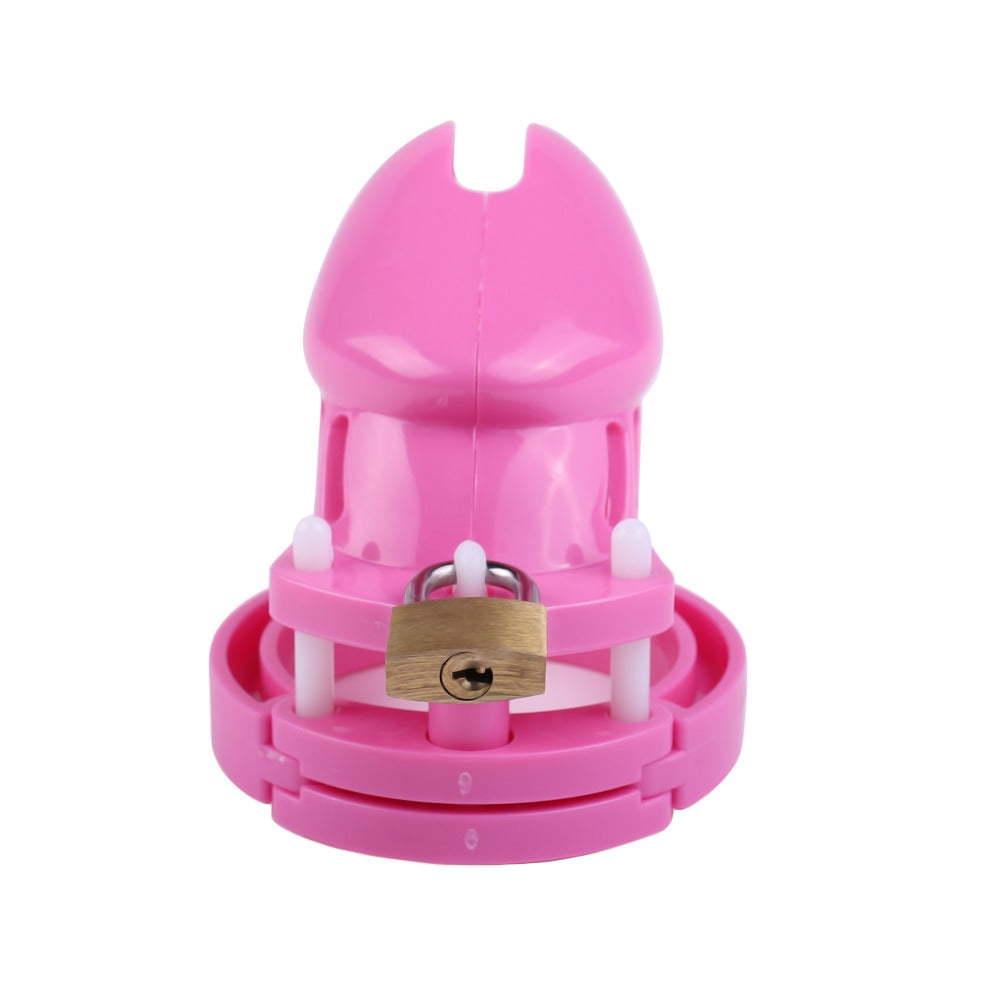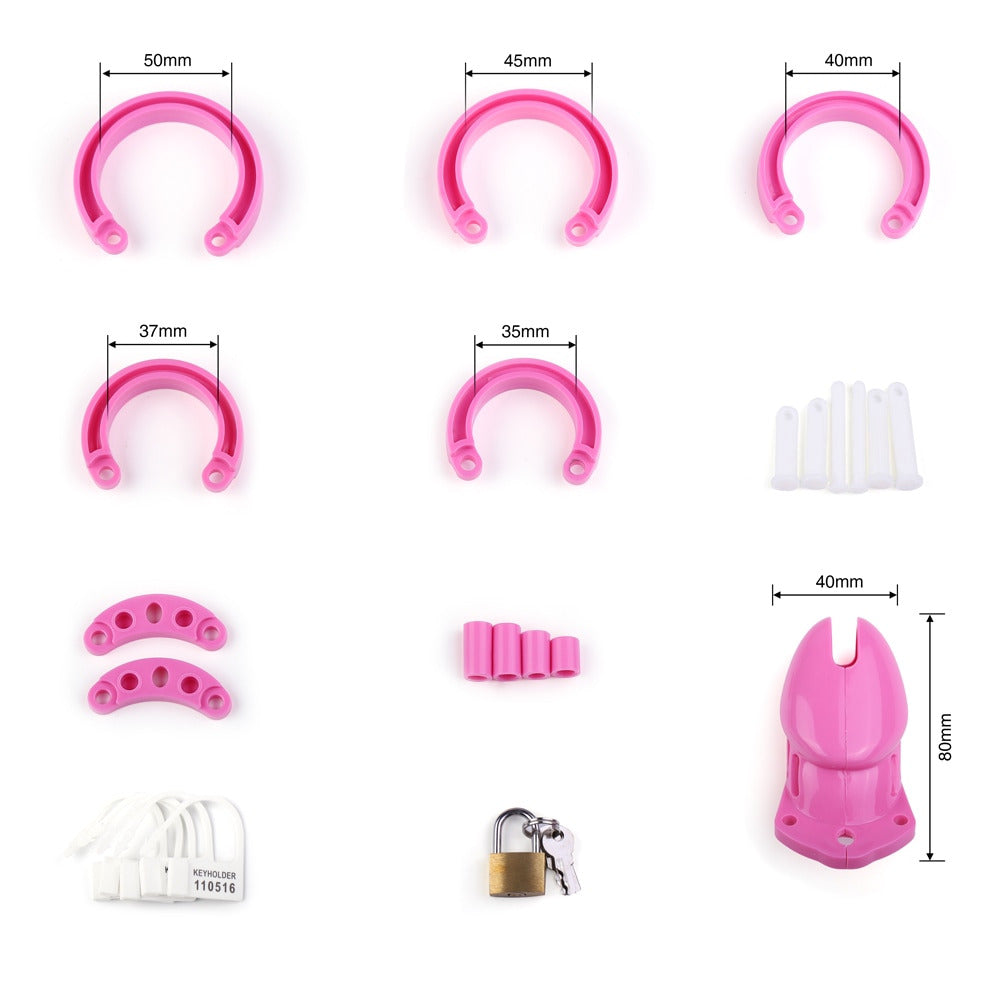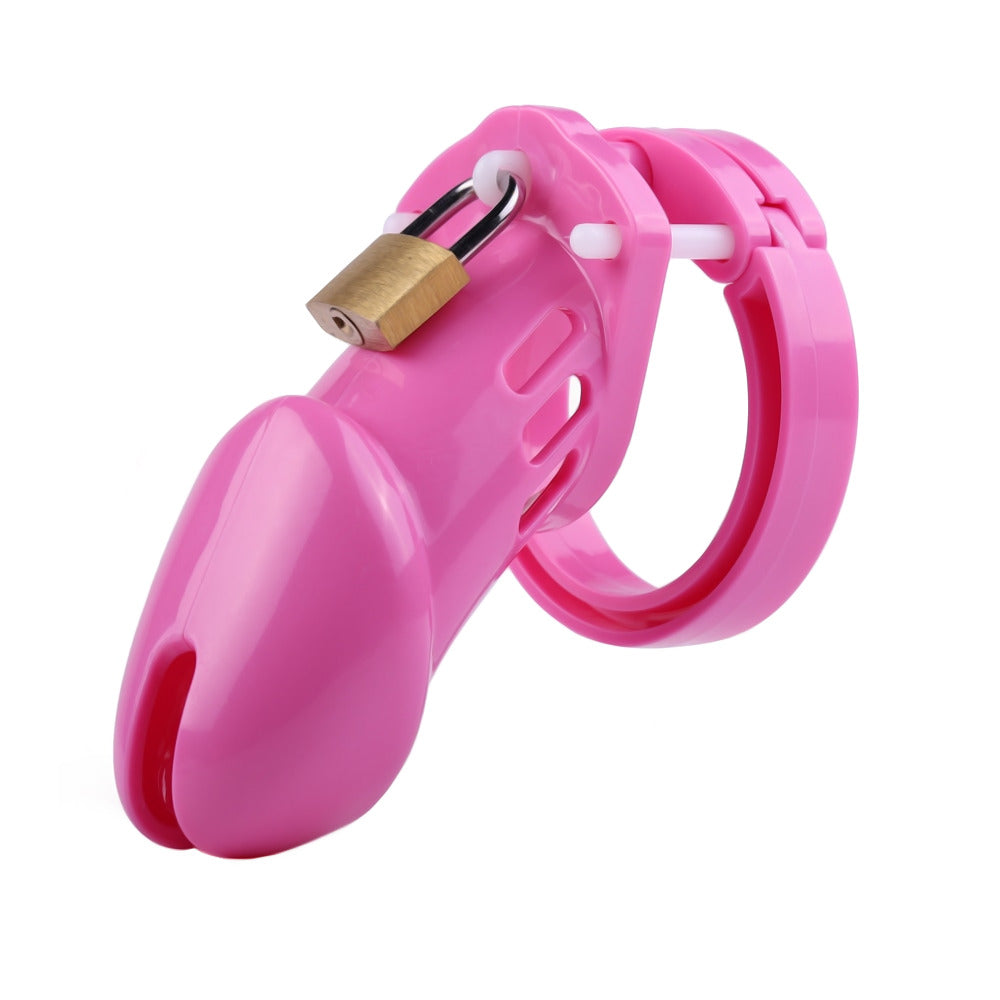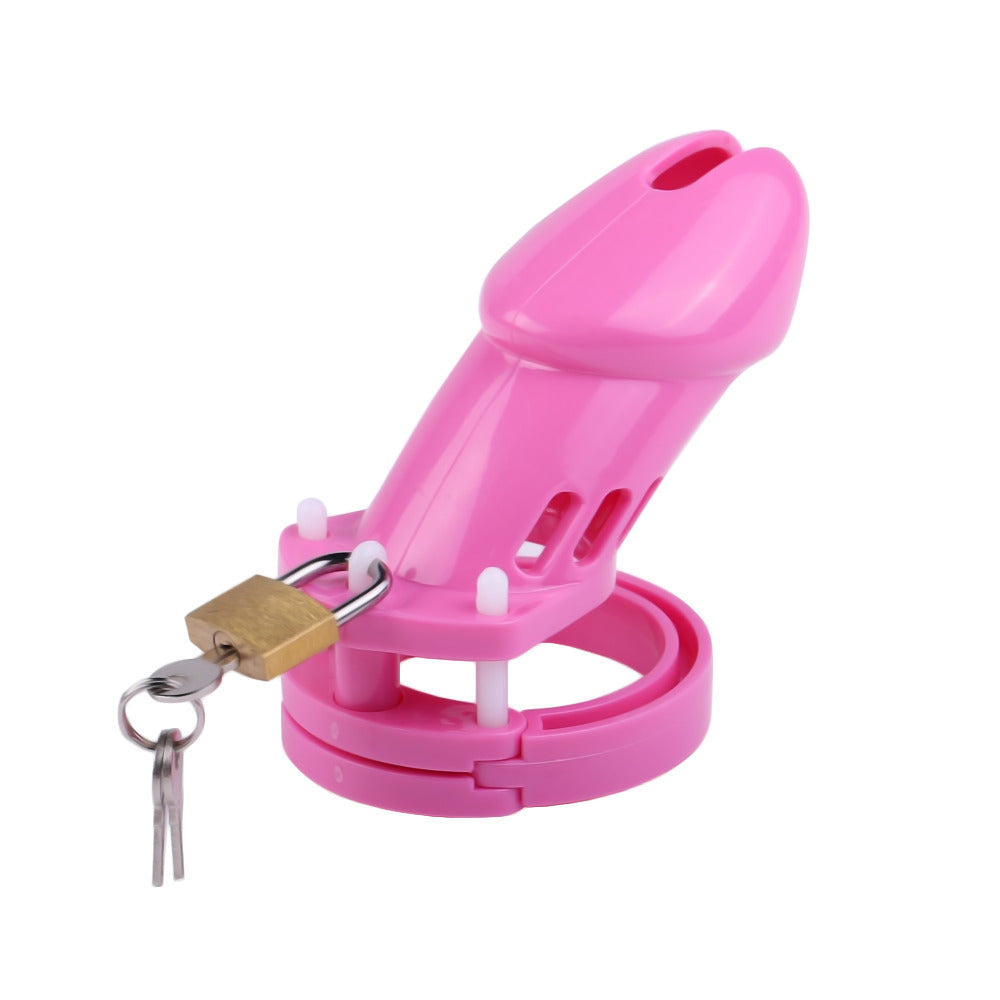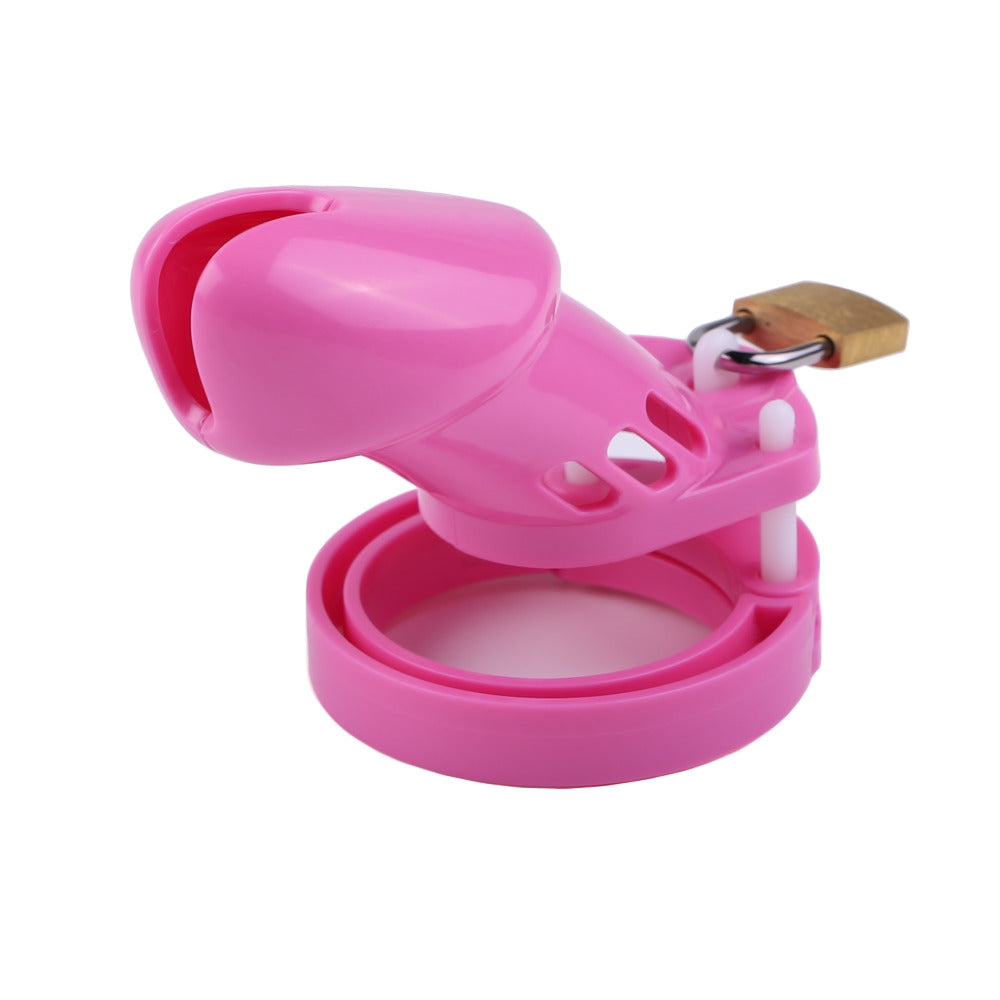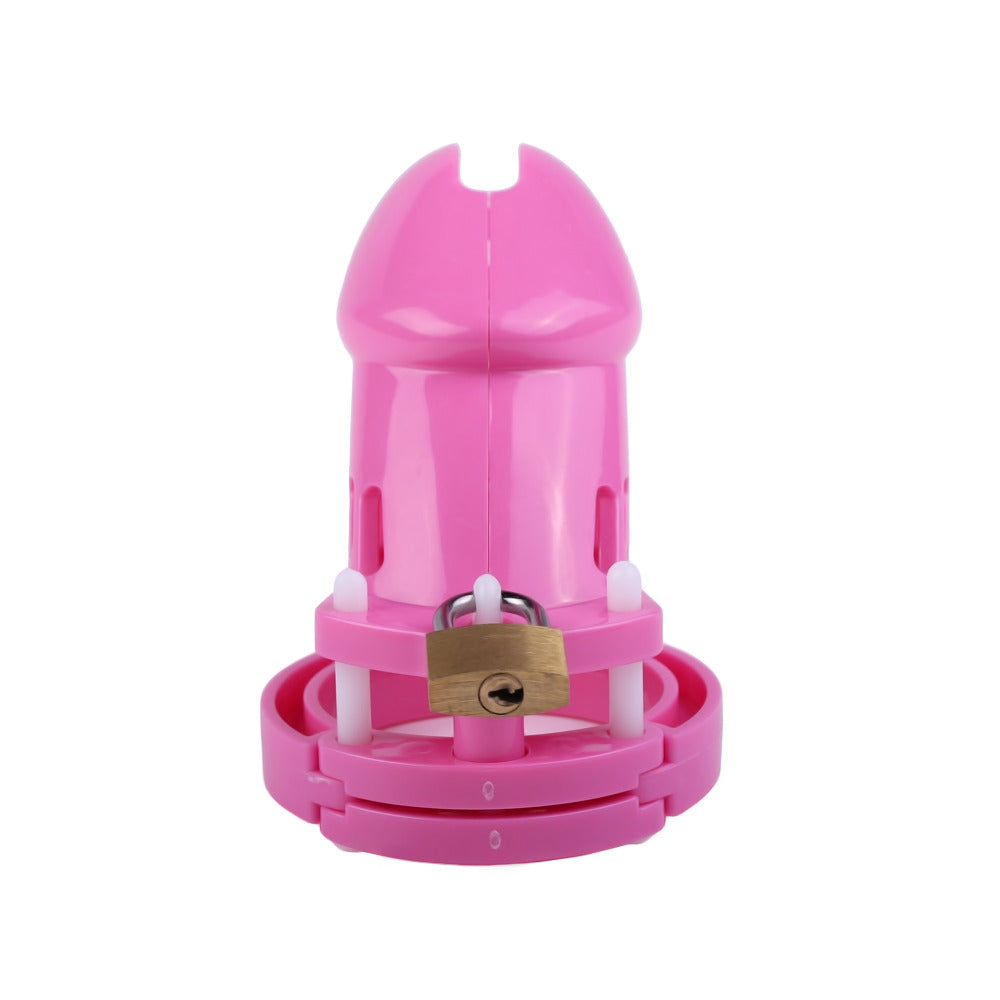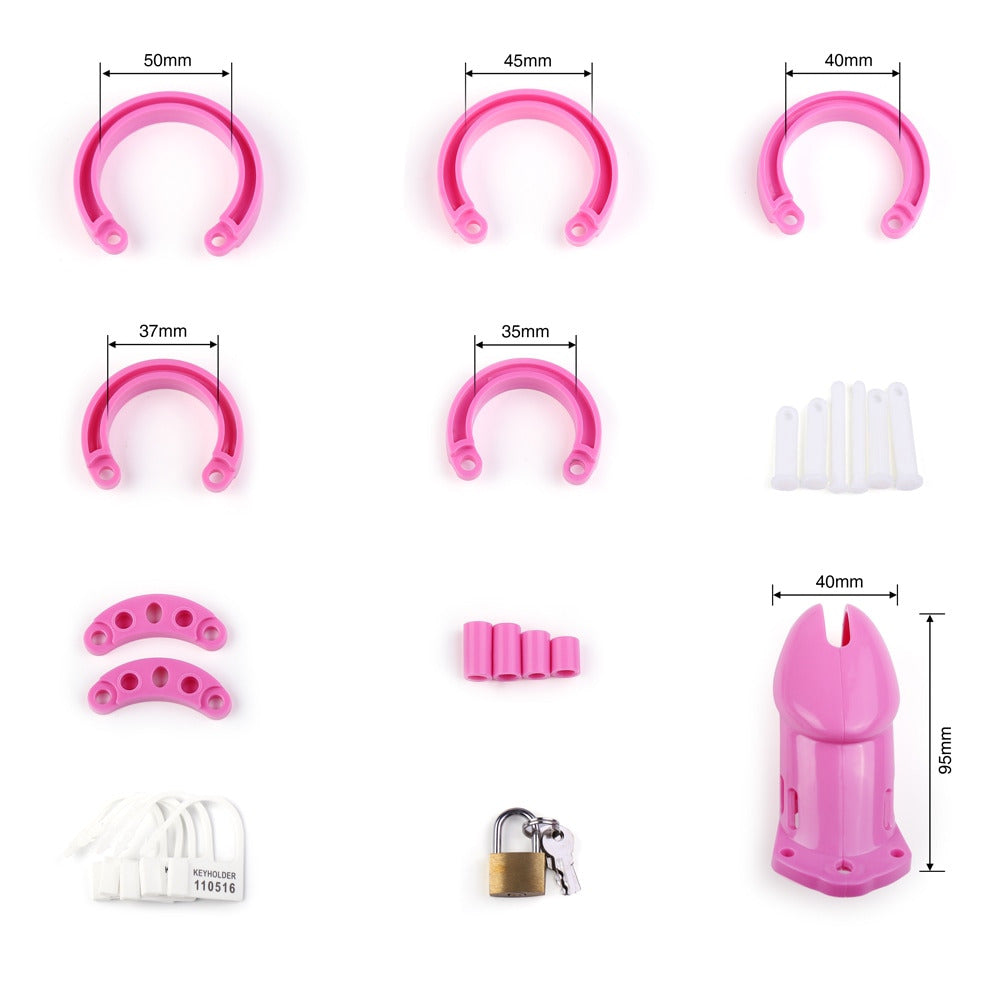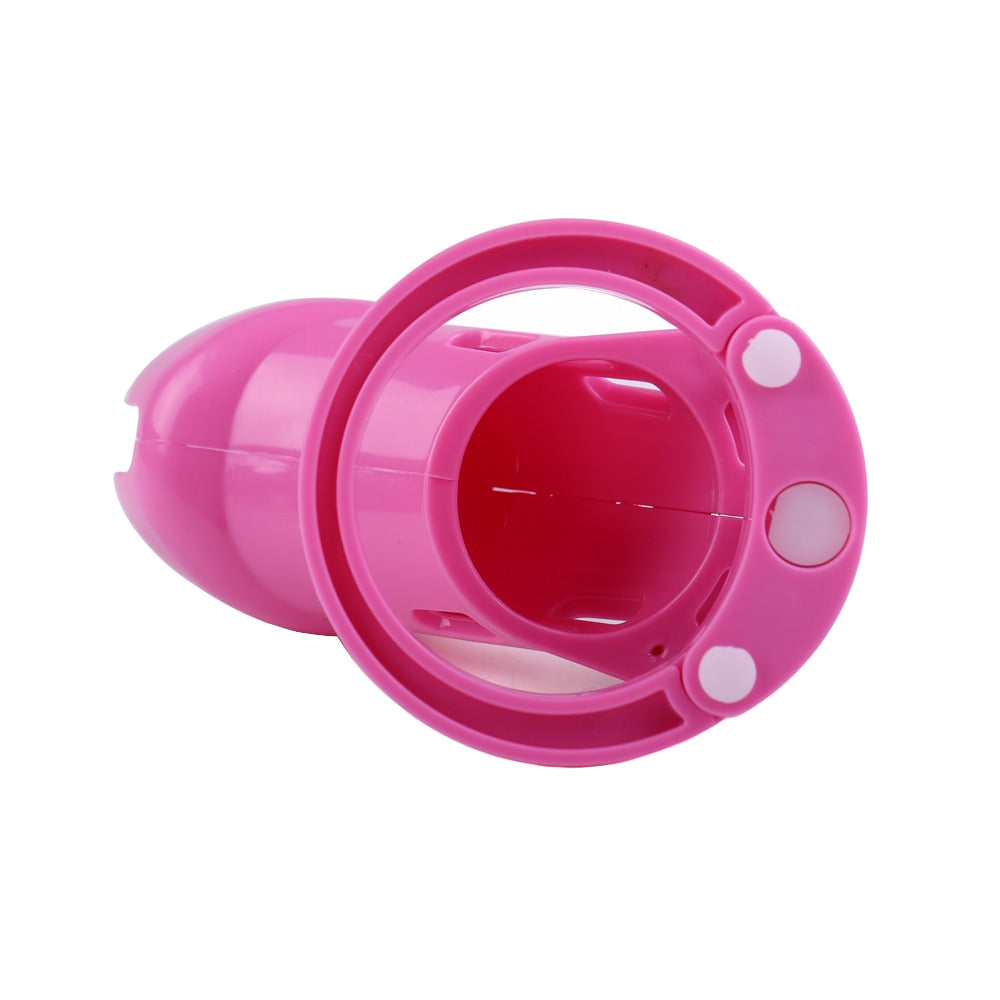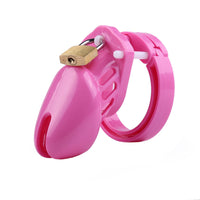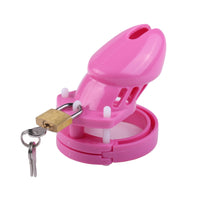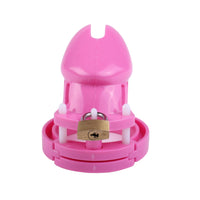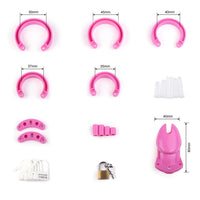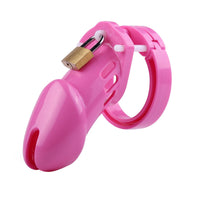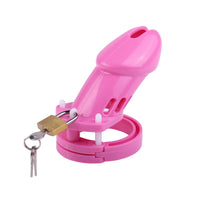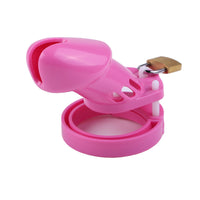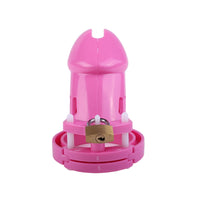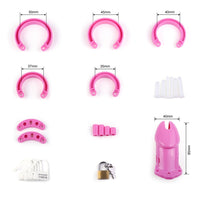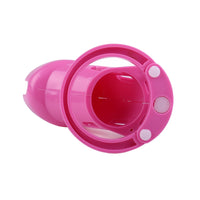 Did you catch your Slave cheating on you again? That's not good! If he keeps acting out like that, it only means one thing: he doesn't respect you as his Mistress.

And you know what happens to a disrespectful Slave. He needs to be punished for that grave mistake. Make him learn his lesson, and do it the hard way with this Pink Poison Chastity Cage.

Choosing this cock cage as your Sub's poison will indeed strengthen your authority over him. Aside from denying him pleasure, you can also use its womanly pink shade and glossy surface as weapons for erotic humiliation. You can cage him for hours to days, depending on the gravity of his misconduct and your disciplinary preferences.

Made from plastic base material, you can expect this tool to have a smooth surface. It helps Mistresses like you cage his Slave for an extended period as it is lightweight enough to carry around. And if you are looking for a lowkey cage that he can use under tight jeans or shorts, you are in sheer luck because this is the piece you have been missing out on. Another feature that makes this ensemble the best is the vents you can find on each side of the enclosure. They help maintain good air circulation around that area.

This set includes five cock rings of different sizes you can interchangeably use with your Sub, depending on the duration of caging. You can use tighter rings for quick BDSM plays and the larger ones for training. It also has lock pins and spacers. You will also find a brass padlock with spare keys, so you know it won't be easy to cheat chastity even if you are not around. Can't go anywhere with metal detectors? Not a problem! Use one of the five plastic locks inclusion instead.

With a poison like this, you can instill dominance and authority. Use it on your Slave's dick until he begs for your mercy.

So what are you still waiting for? Add this posh cock cage now!
Specifications
Color/Type
Pink
Material
Plastic
Dimension
Ring: 1.41 inches
1.49 inches
1.57 inches
1.77 inches
1.89 inches
Cock Cage Dimension:
Length
Small: 3.15 inches (8 cm)
Large: 3.94 inches (10 cm)

Width: 1.50 inches (3.8 cm)
All LocktheCock packages are shipped with your privacy in mind. The package will be discreet and bear no markings to identify it as a cock cage.

Packages are shipped same day, however due to the current global supply chain situation please allow 1-2 weeks for delivery.
Comfort, Style, Functionality
Each Lock the Cock cage is carefully selected by our team of experienced slaves and Mistresses to ensure that whichever one you choose, you'll enjoy the premium chastity experience you expect from Lock the Cock.
Privacy and Discretion Assured
Both shipping and billing are handled discreetly and securely. Lock the Cock won't show up on package labels or bank statements, keeping your pledge our secret.