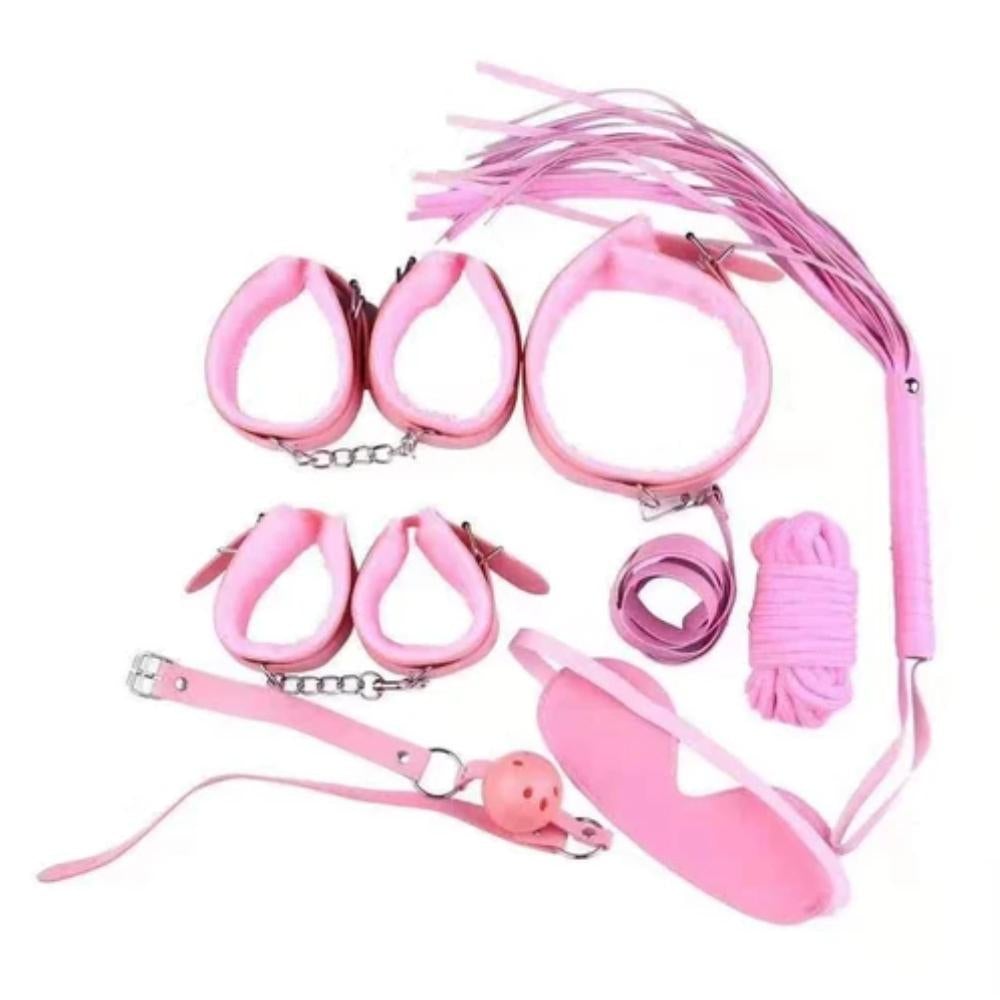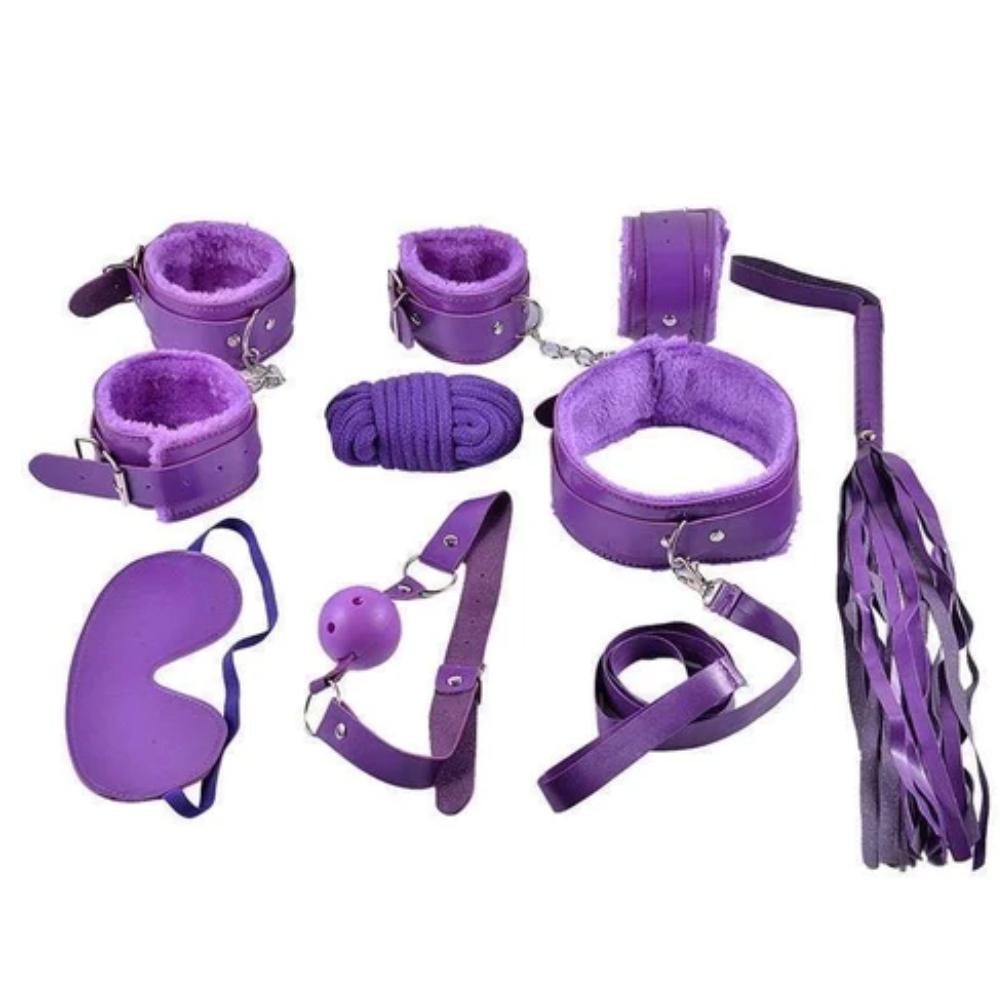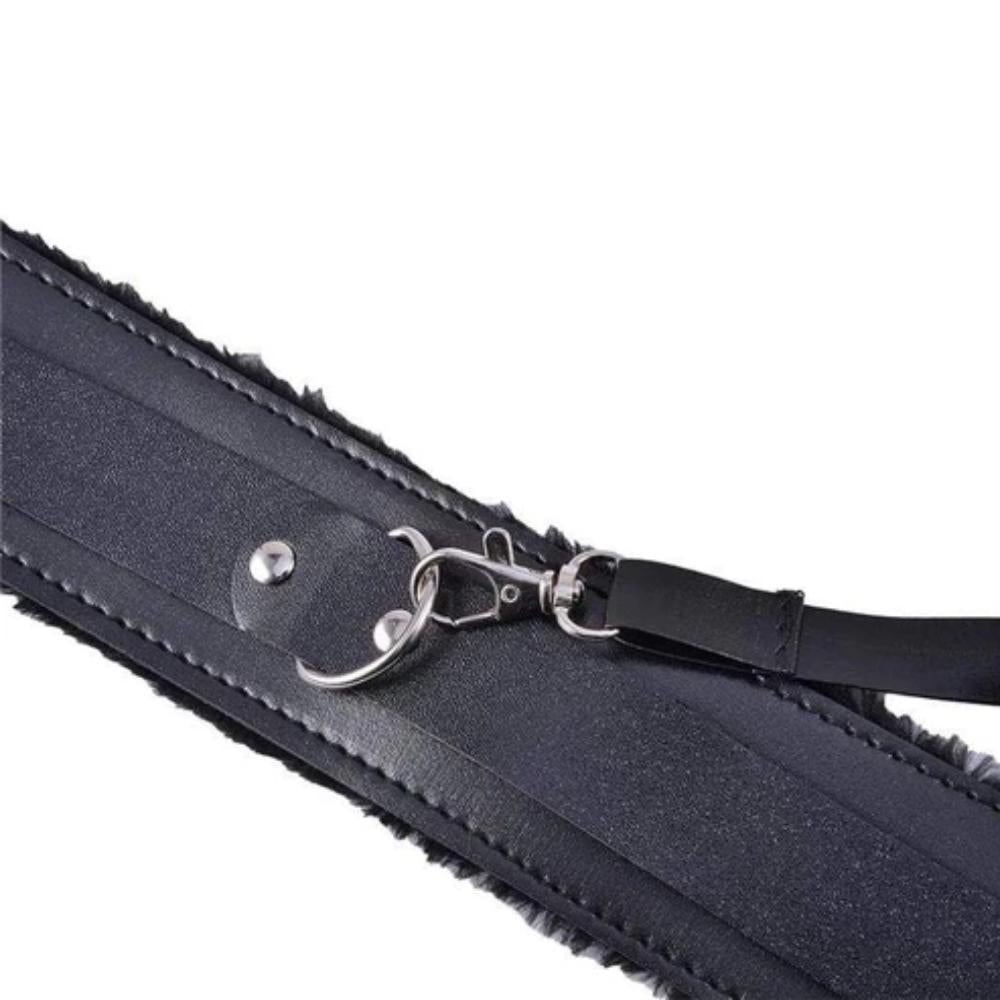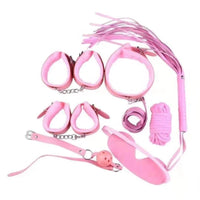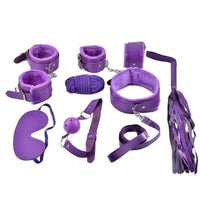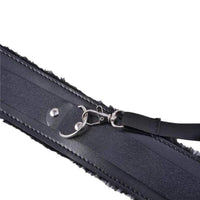 Playful Mistress 7-Piece Bondage Set
Wanna make him suffer more because he's asked for more? Give him what he deserves the way you see fit! Tie him up, and don't let him see nor speak. The Playful Mistress 7-Piece Bondage Set will indulge you as you please!
The kit includes wrist and ankle cuffs, a rope, a collar with chain, a ball gag, an eye mask, and a flogger for bondage play. Choose the color that will set your mood from the three options. The bondage set is great for newbie slaves as each of the cuffs has a soft, velvety lining.
If you're looking for a naughty or nice set for restraint and punishment, this is IT! Buy now!
Color
Black, Purple, Pink
Material
PU Leather, Cotton
Type
Bondage Set
Dimension (inches)
Length:
Whip: 19.66 inches
Collar: Adjustable (Fits all)+ Dog chain: 39.37 inches
Handcuffs: 11.02 inches
Foot Cuffs: 13.39 inches
Rope: 196.85 inches
Width:
Eye Mask: One Size (adjustable)
Collar: One Size (adjustable)
Mouth Ball: 1.65 inches (strap adjustable)
Handcuffs: 1.97-3.94 inches (adjustable)
Foot Cuffs: 2.17-4.92 inches (adjustable)
Rope: 0.31 inches
All LocktheCock packages are shipped with your privacy in mind. The package will be discreet and bear no markings to identify it as a cock cage.

Packages are shipped same day, however due to the current global supply chain situation please allow 1-2 weeks for delivery.
Comfort, Style, Functionality
Each Lock the Cock cage is carefully selected by our team of experienced slaves and Mistresses to ensure that whichever one you choose, you'll enjoy the premium chastity experience you expect from Lock the Cock.
Privacy and Discretion Assured
Both shipping and billing are handled discreetly and securely. Lock the Cock won't show up on package labels or bank statements, keeping your pledge our secret.