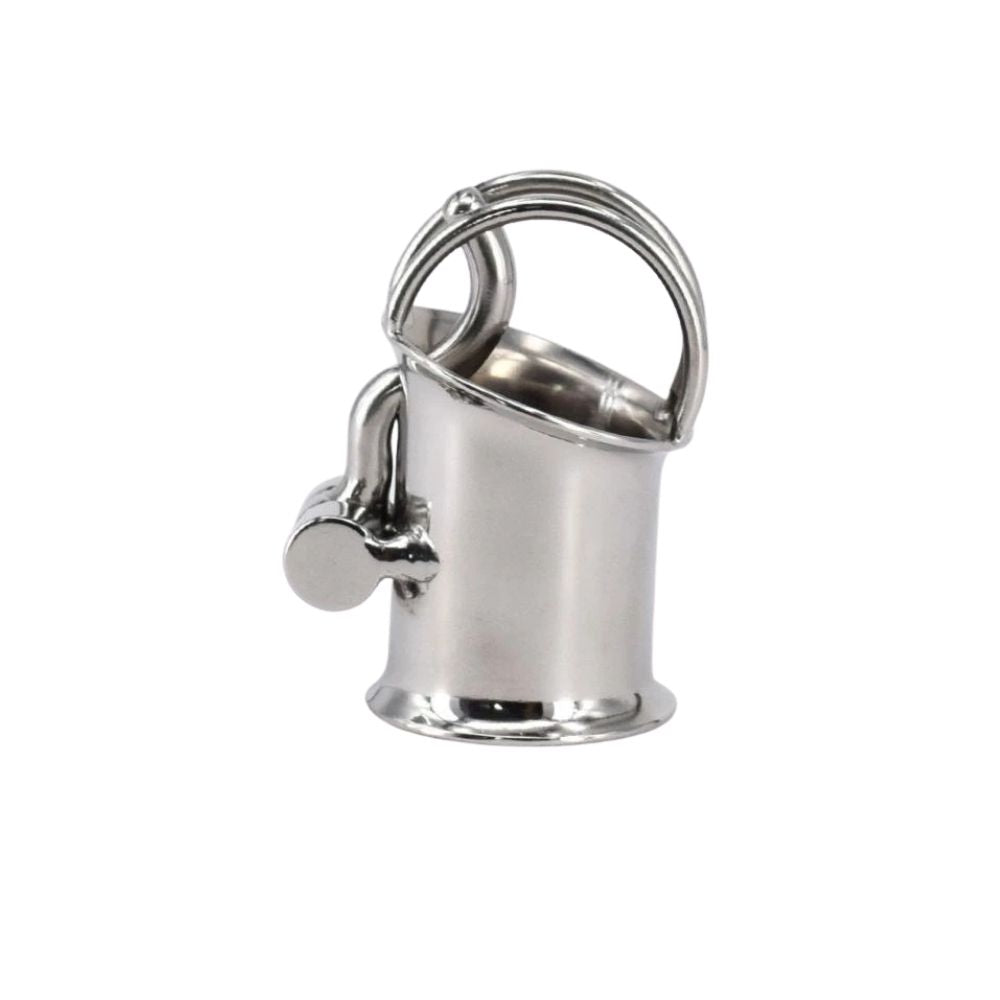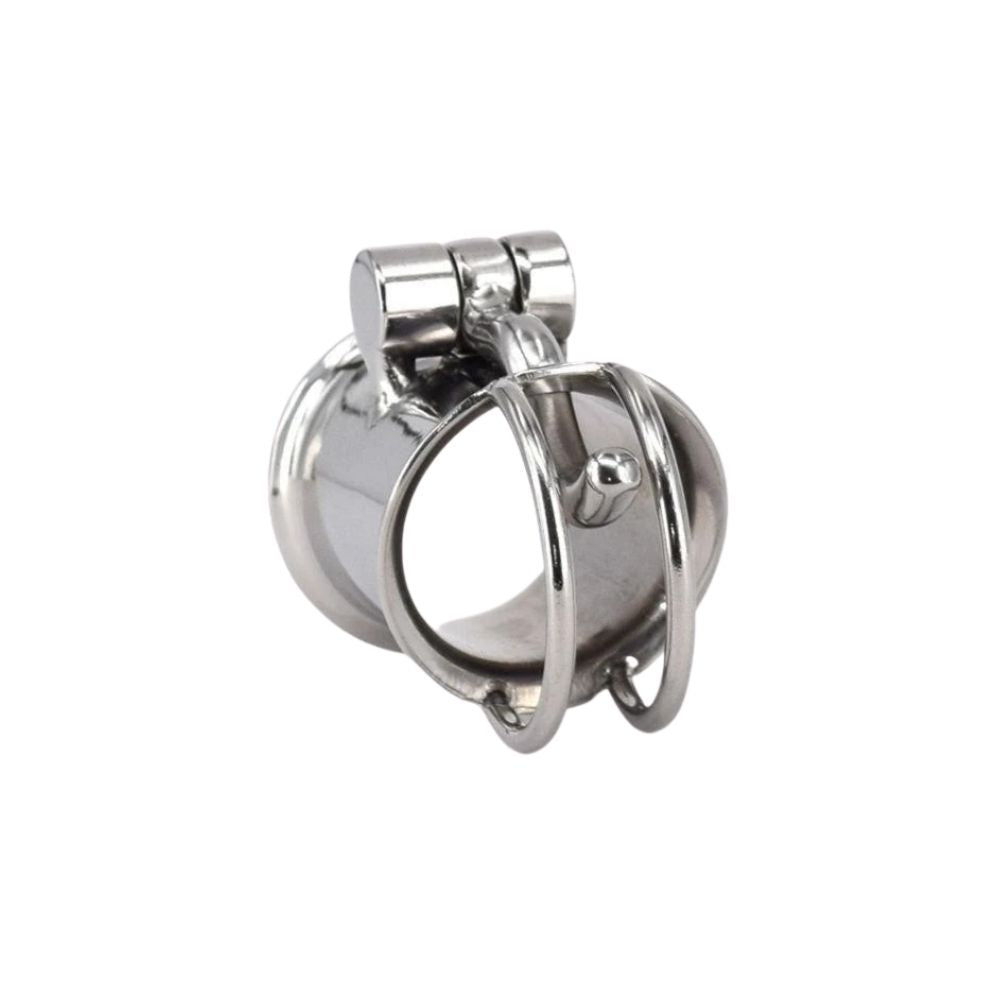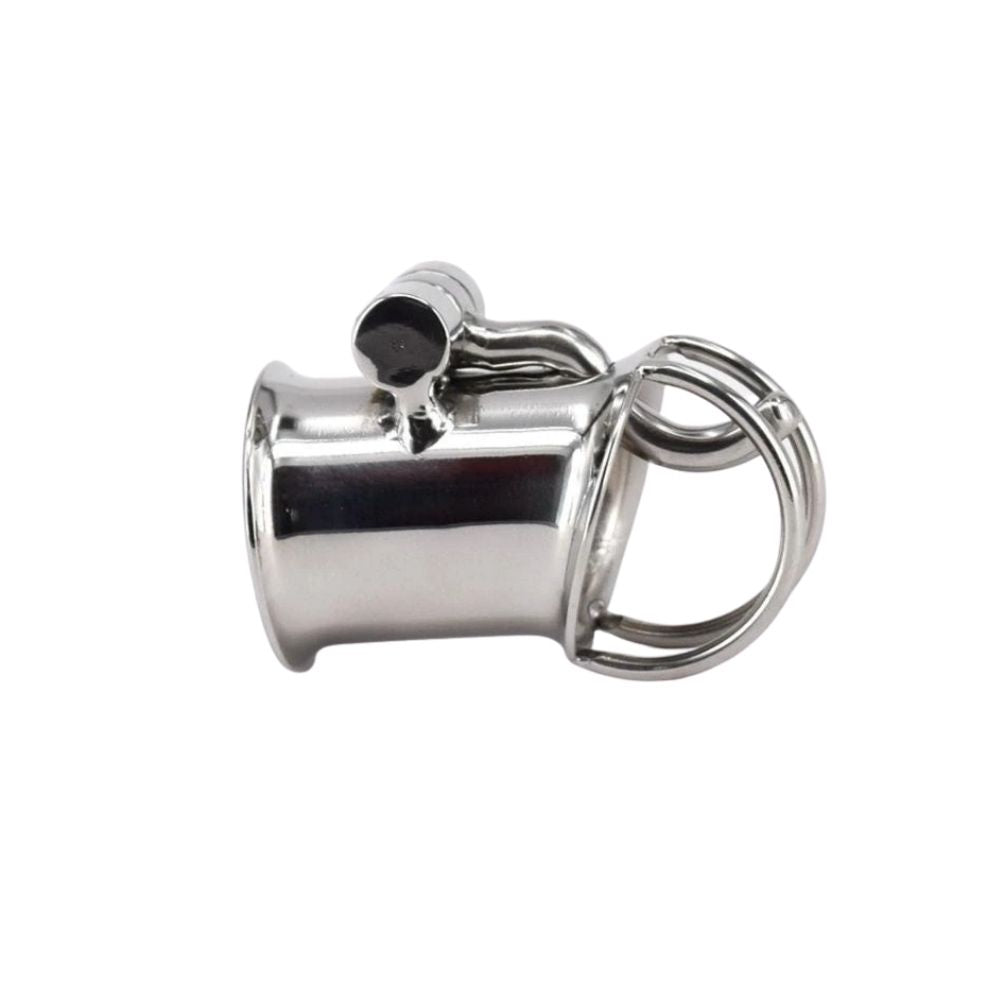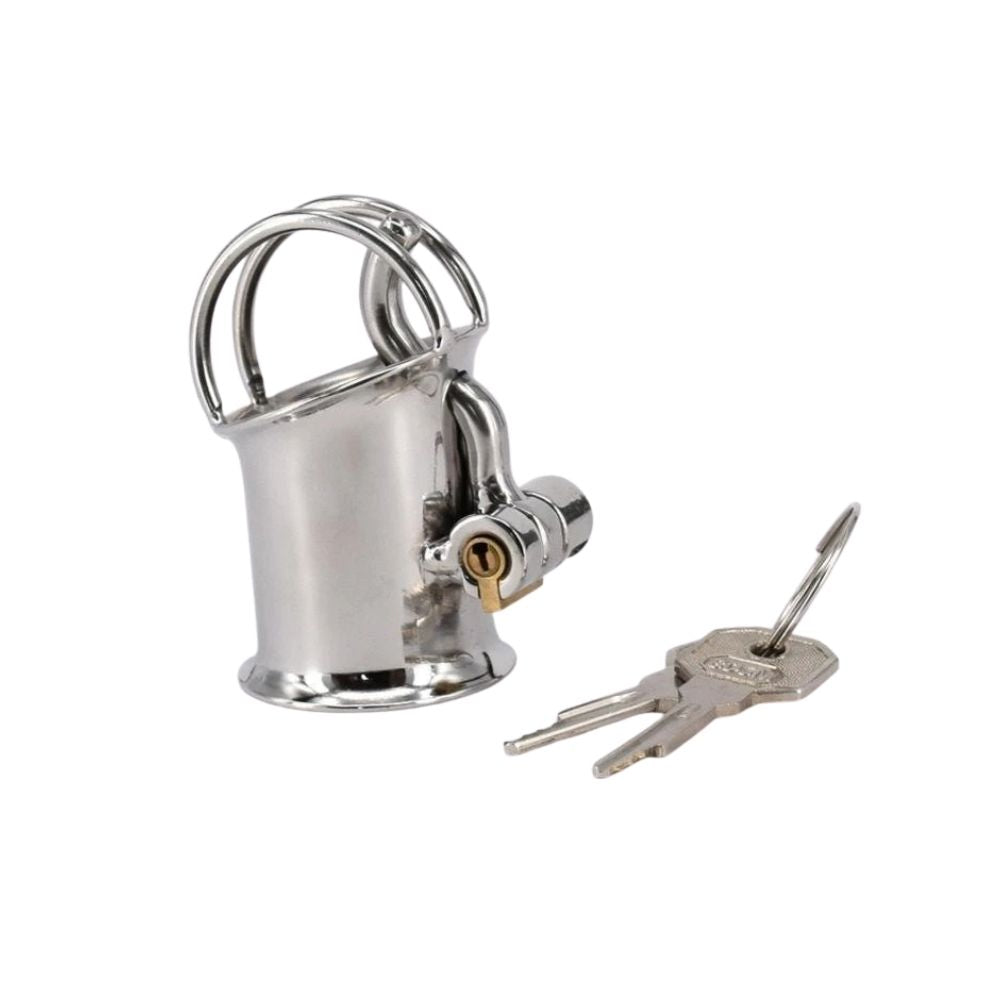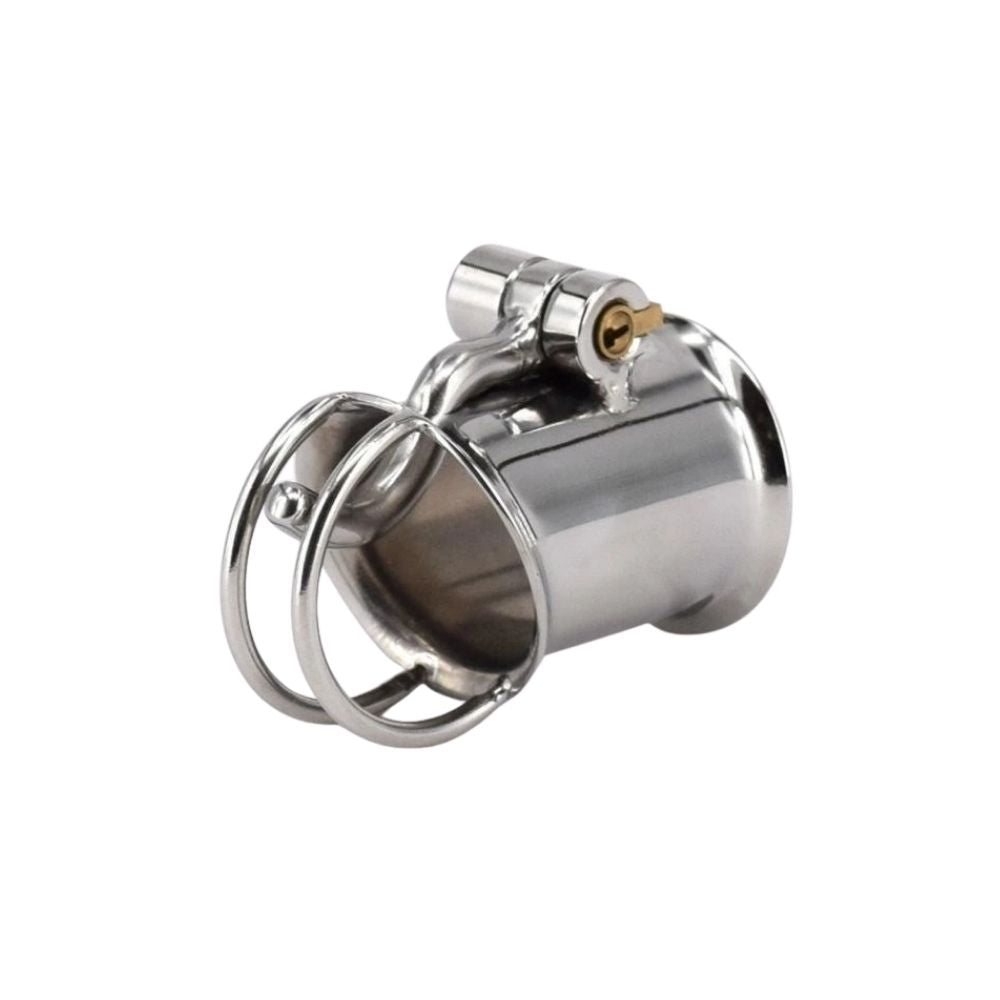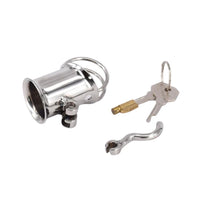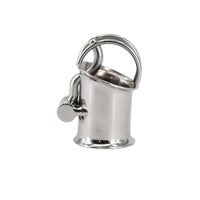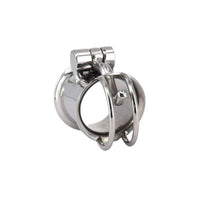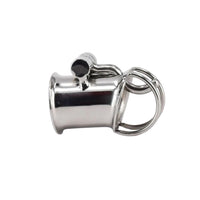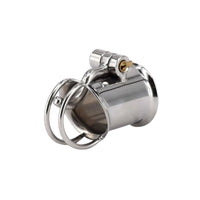 Prince Albert Piercing Cage
Just because you have a Prince Albert piercing doesn't mean you can't enjoy male chastity!
In fact, Prince Albert chastity can be even more wickedly fun than your standard cock cage. The Road to No-Boner Ville cock cage comes complete with a bar perfectly designed for those with a Prince Albert piercing. It locks into the main cage mechanism, so once the cage is closed, your Prince Albert piercing is locked in place too. You won't even have a need for rings to attach the cage to the body. It's literally attached to your cock!
When you're wearing this cage and get an erection, not only will you feel the sting on the outside of your penis, but you'll feel it within thanks to your Prince Albert piercing! It's a truly intense male chastity experience that isn't for the light-hearted.
The cage has a unique body, providing complete coverage of the shaft but being much more open around the head of the penis. So if chastity piercing is right up your street, you won't have to worry about fitting the cage over any of your genital body jewelry.
With this cage, you get a Prince Albert piercing bar of 6mm to hold the chastity cage in place. If your Prince Albert piercing is larger than this, you might experience some looseness as the piercing itself is used to attach the cage to the body. In this case, you'll simple need a different diameter bar, there's still no need for rings! For those of you with a smaller piercing, the opposite is true. As long as the bar you choose has a similarly shaped end, you'll be able to insert it into the locking mechanism of this Prince Albert chastity cage.
Don't miss out on the fun because you have a Prince Albert piercing. Take advantage of it and experience male chastity in a completely new and exciting way!
Specifications
| | |
| --- | --- |
| Color/Type | Silver |
| Material | Stainless Steel |
| Rod Dimensions(inches) | 4mm (0.15 inches) or 6mm (0.24 inches) , NO RING |
| Cock Cage Dimension | 2.56 inches (Length) by 1.14 inches (Diameter) |
All LocktheCock packages are shipped with your privacy in mind. The package will be discreet and bear no markings to identify it as a cock cage.

Packages are shipped same day, however due to the current global supply chain situation please allow 1-2 weeks for delivery.
Comfort, Style, Functionality
Each Lock the Cock cage is carefully selected by our team of experienced slaves and Mistresses to ensure that whichever one you choose, you'll enjoy the premium chastity experience you expect from Lock the Cock.
Privacy and Discretion Assured
Both shipping and billing are handled discreetly and securely. Lock the Cock won't show up on package labels or bank statements, keeping your pledge our secret.