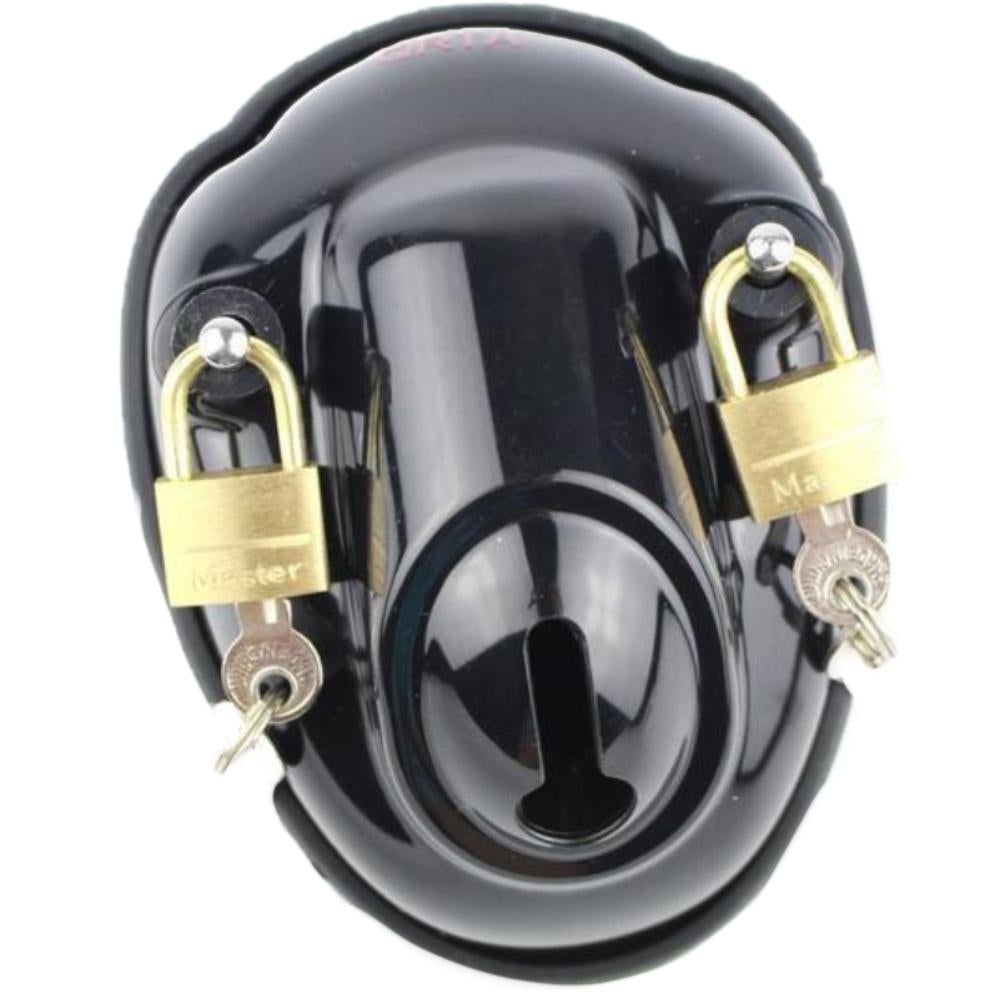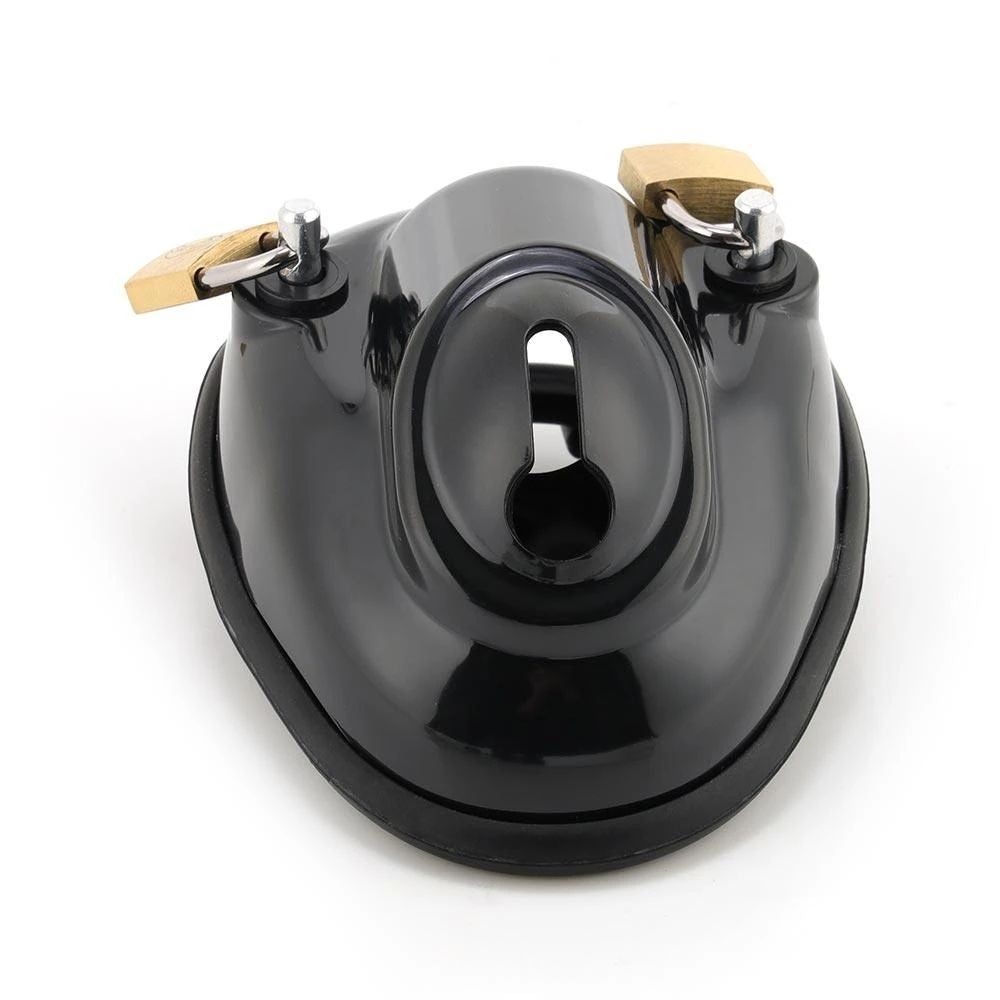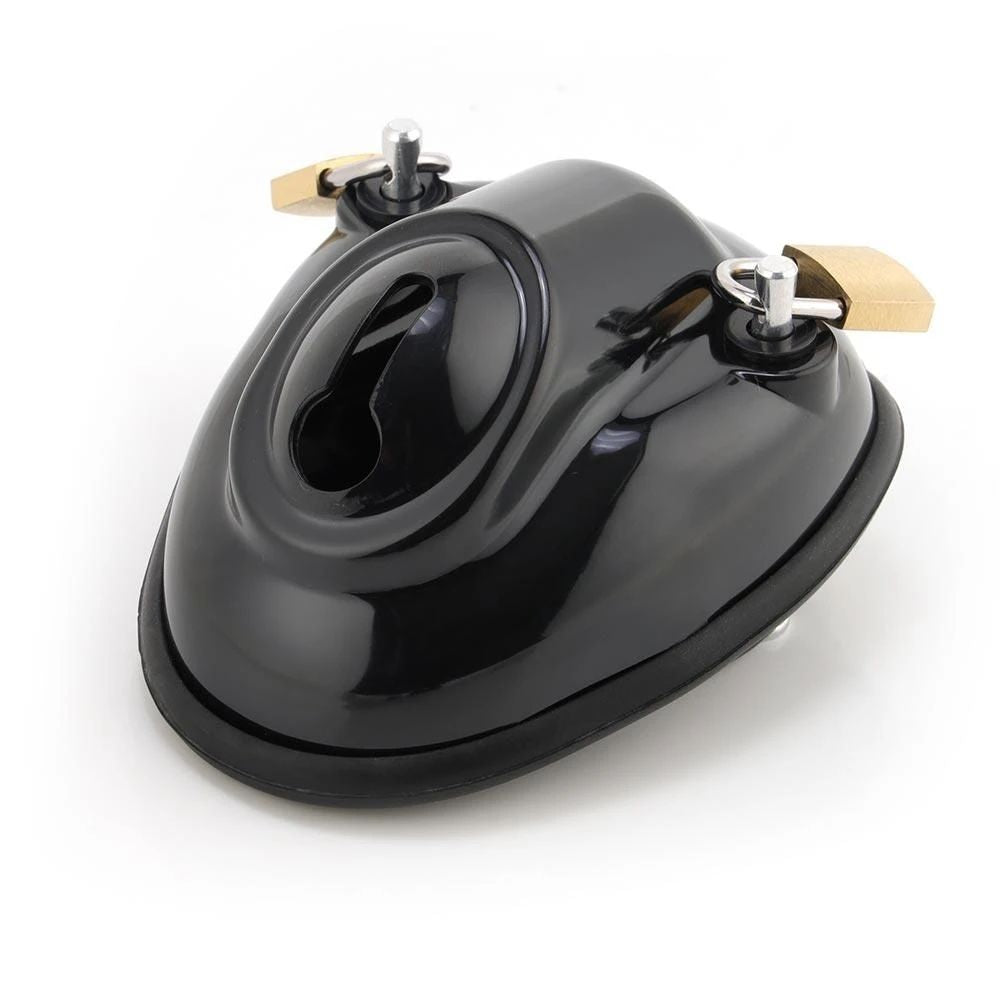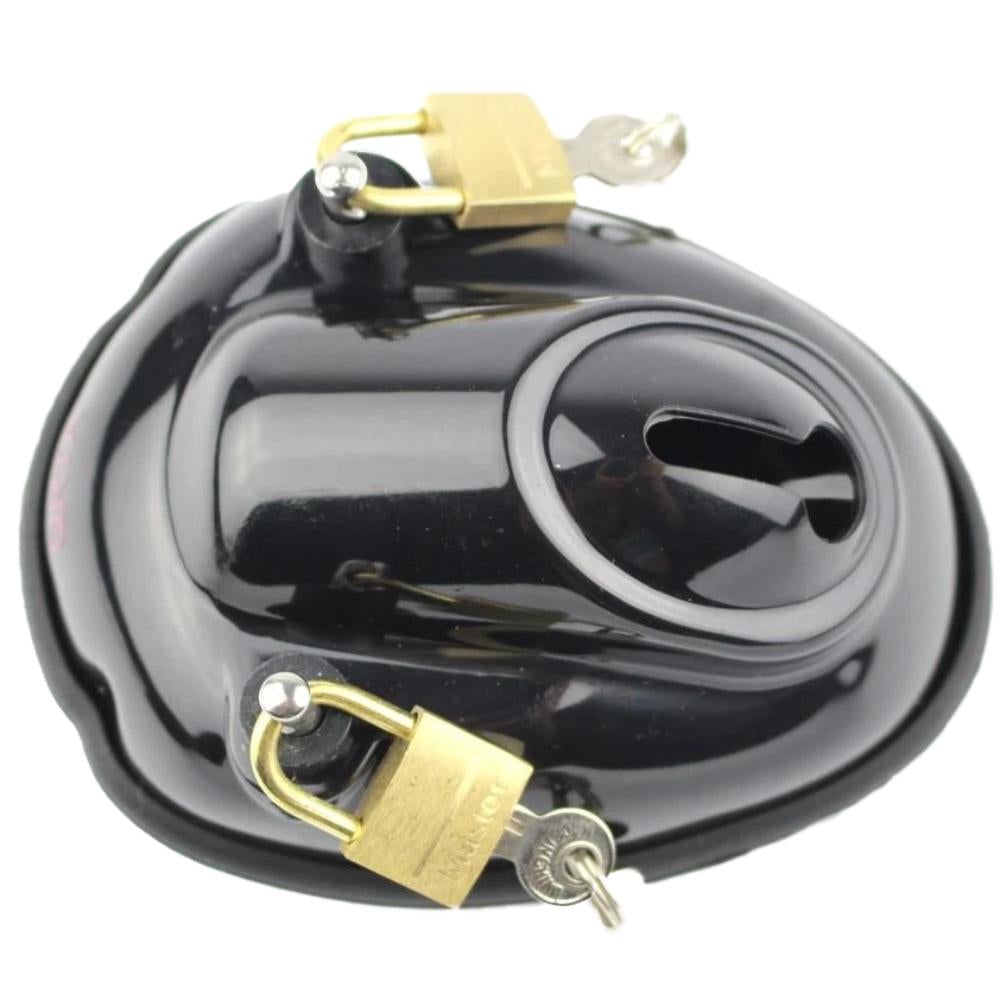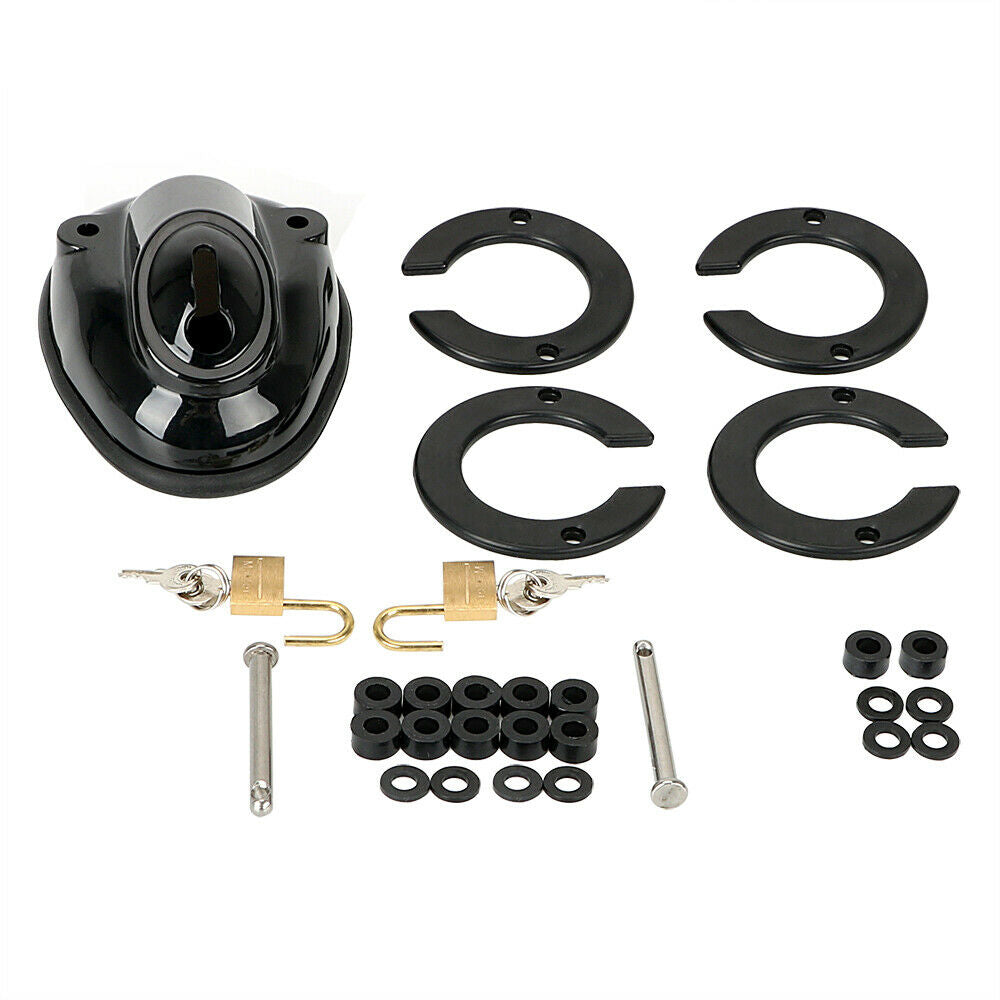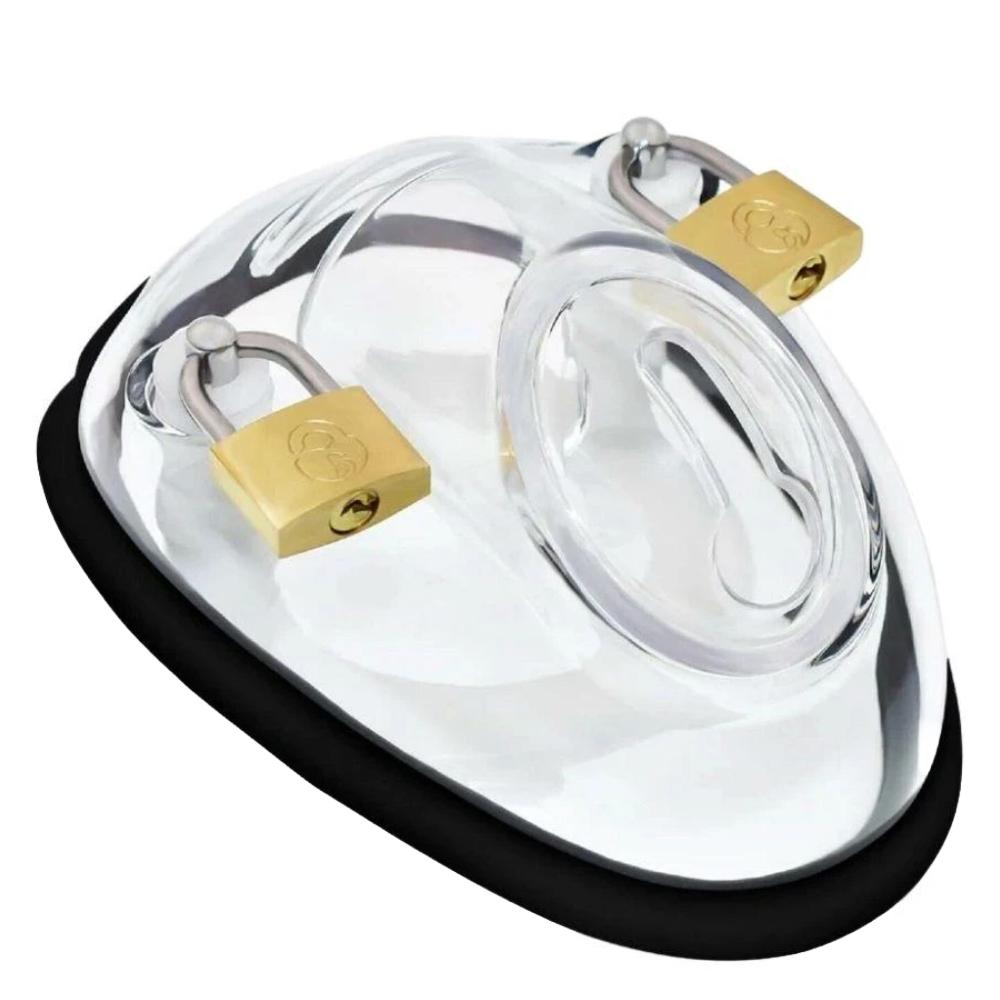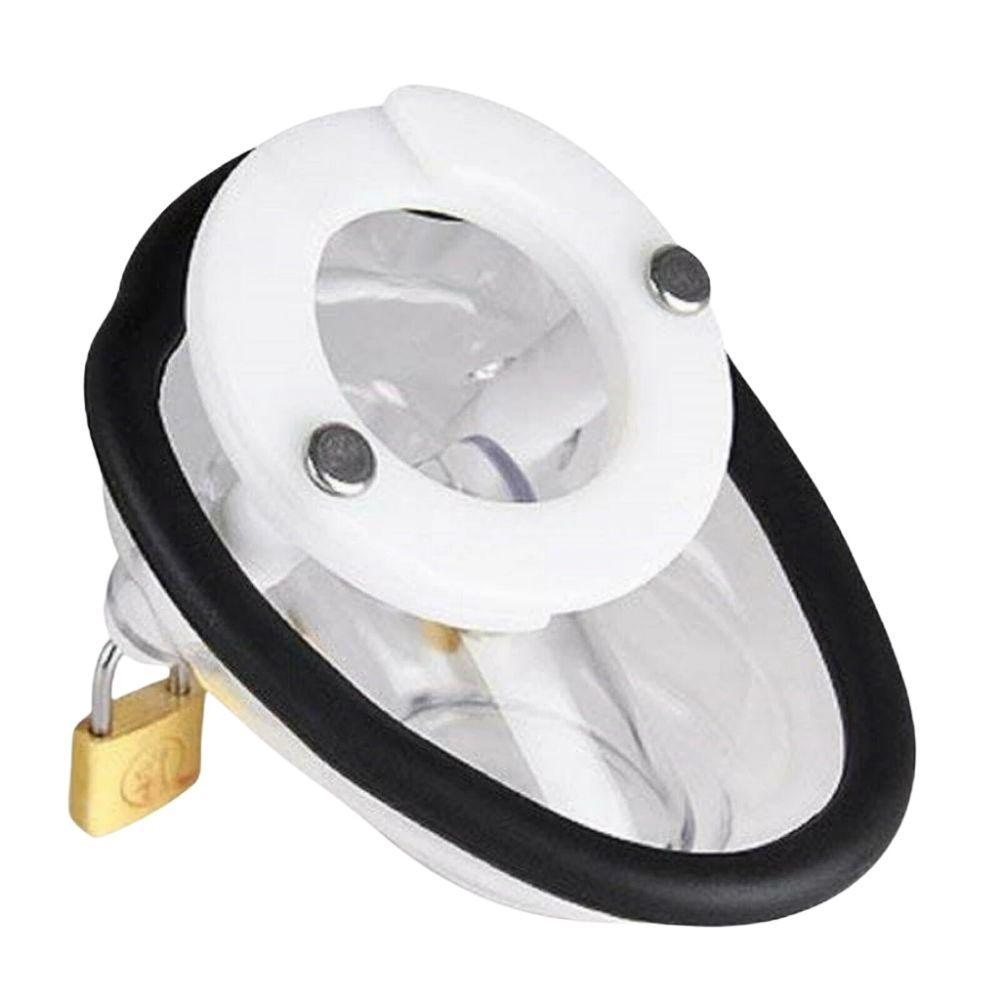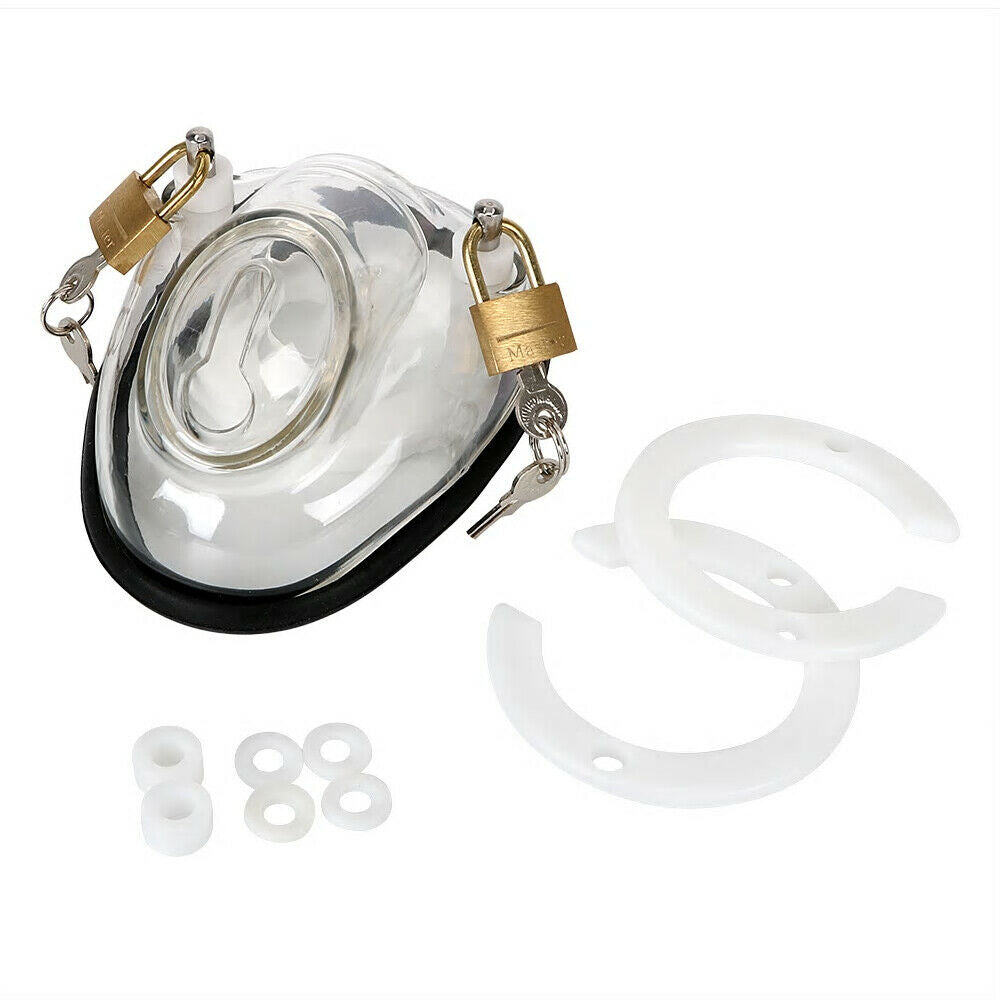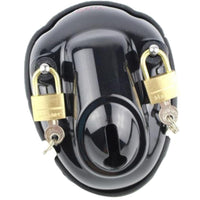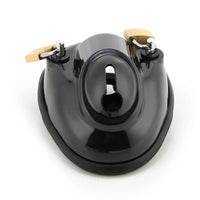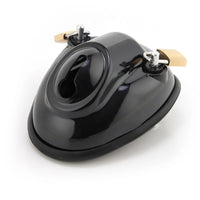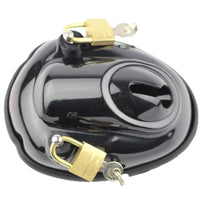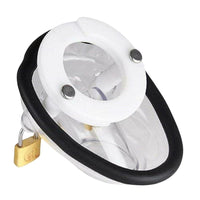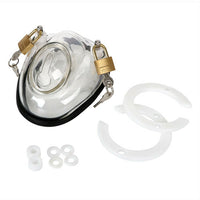 Prepare yourself for some real restraint in this one. If you think that you've tried it all, then you've never tried this chastity device. When the usual cages just don't cut it anymore, and you're looking for a challenge. To really feel not just the abstinence, but also the absence of your manhood. Meet Solitary Confinement Male Chastity Device--we will guarantee that this is going to be your new best friend, or who knows? It may become your worst enemy once you find out how cruel it is.
The Solitary Confinement Male Chastity Device will not only cage your cock, but it's also going to encase it because it never was yours in the first place. This chastity device is made from hard but sturdy plastic, so you're sure to get satisfying but painful results from this one. Lock up your manhood with the metal pins and not one...but two padlocks. Once it's on, say goodbye to any physical contact with your penis. Only a small hole is cut out as the only point of access for urinating. Master or mistress can even spit in there if he or she so chooses. That would probably give you a "hard" time.
Our black variant will make sure that your cock will never see the light of day unless master or mistress says otherwise. But if your dominant partner is a little more merciful, they can opt for our white clear one, so you can at least get a view of the forbidden penis. Take it to the next level and be a slave to your partner with Solitary Confinement Male Chastity Device. Show them who's boss.
Specifications
Color/Type
Black / Transparent Penis Ring
Material
Plastic/Silicone
Ring Dimension (inches)
1.77 inches; 1.96 inches
Cock Cage Dimension

Inner dimensions
Length:4.33 inches(11 cm)
Width: 3.14 inches (8 cm)
Hole: 1.18 in (3 cm)


Outer Dimensions:
Length:6.5 inches (16.5 cm)
Width: 5.12 inches (13 cm)
All LocktheCock packages are shipped with your privacy in mind. The package will be discreet and bear no markings to identify it as a cock cage.

Packages are shipped same day, however due to the current global supply chain situation please allow 1-2 weeks for delivery.
Comfort, Style, Functionality
Each Lock the Cock cage is carefully selected by our team of experienced slaves and Mistresses to ensure that whichever one you choose, you'll enjoy the premium chastity experience you expect from Lock the Cock.
Privacy and Discretion Assured
Both shipping and billing are handled discreetly and securely. Lock the Cock won't show up on package labels or bank statements, keeping your pledge our secret.