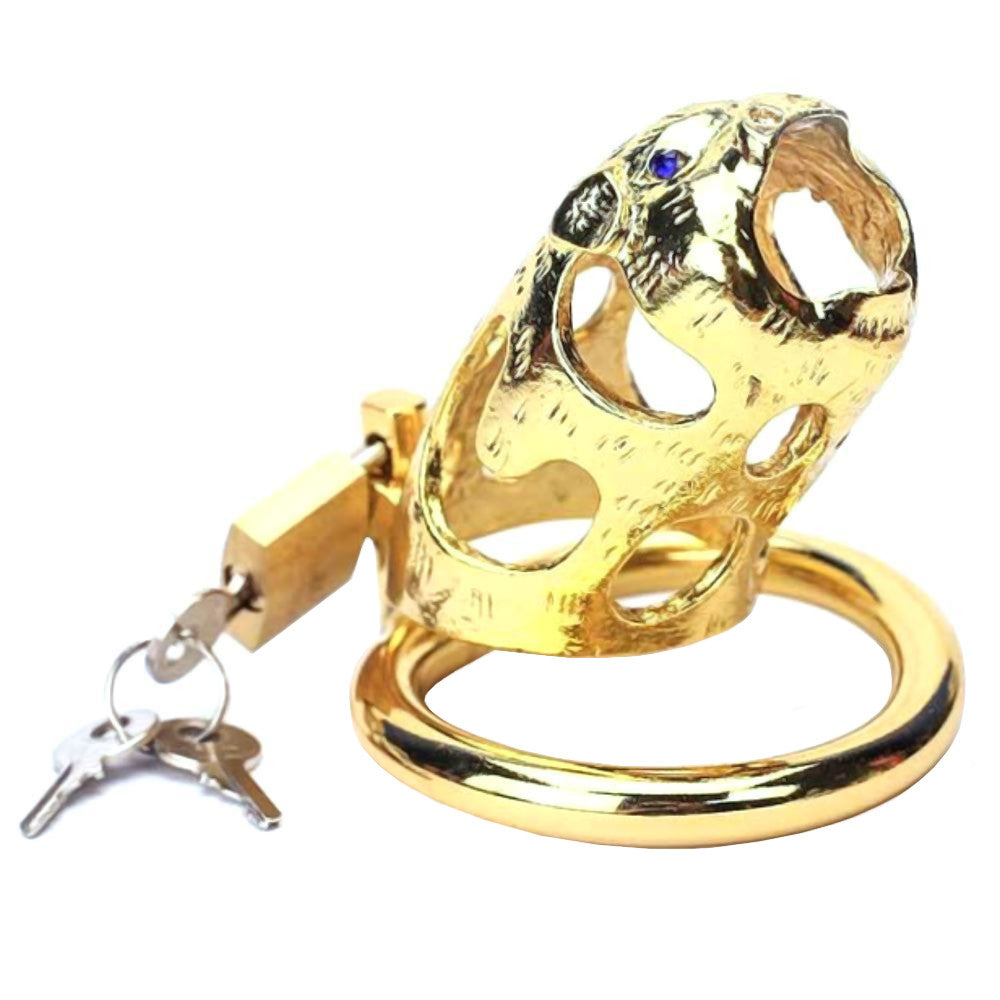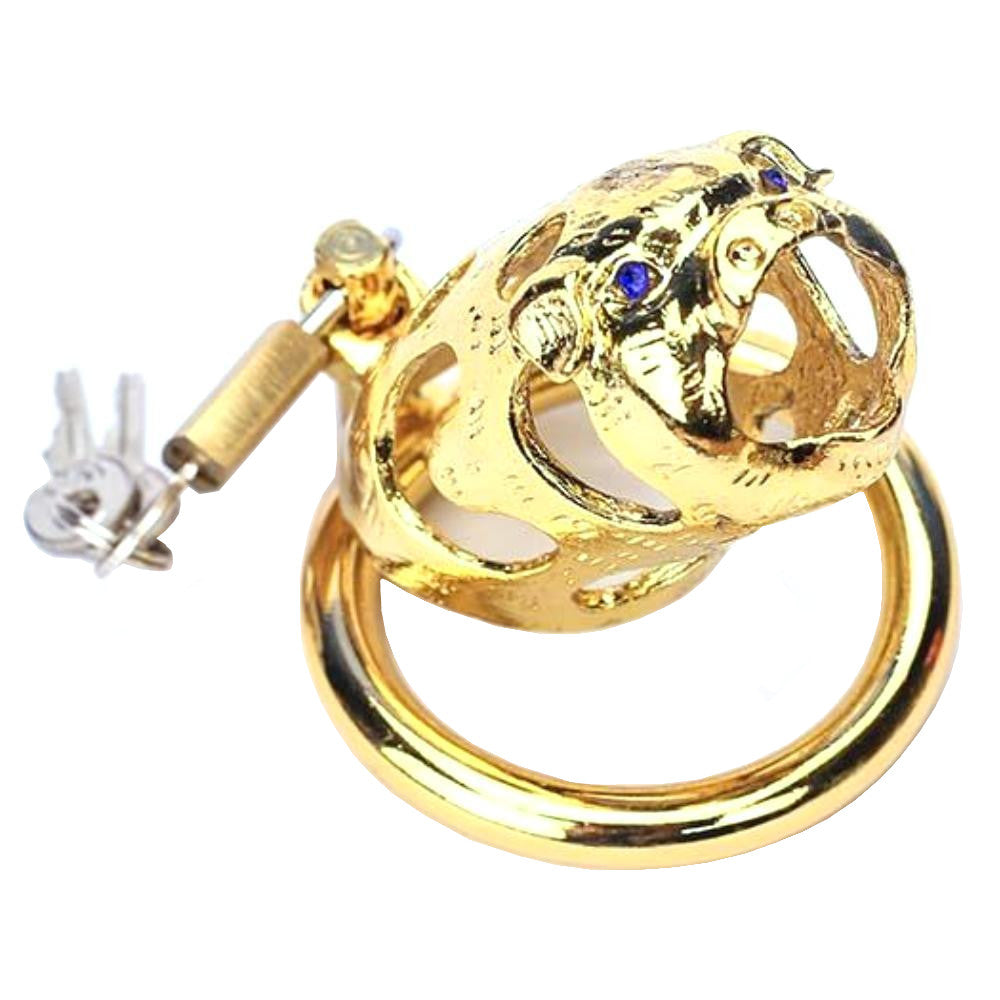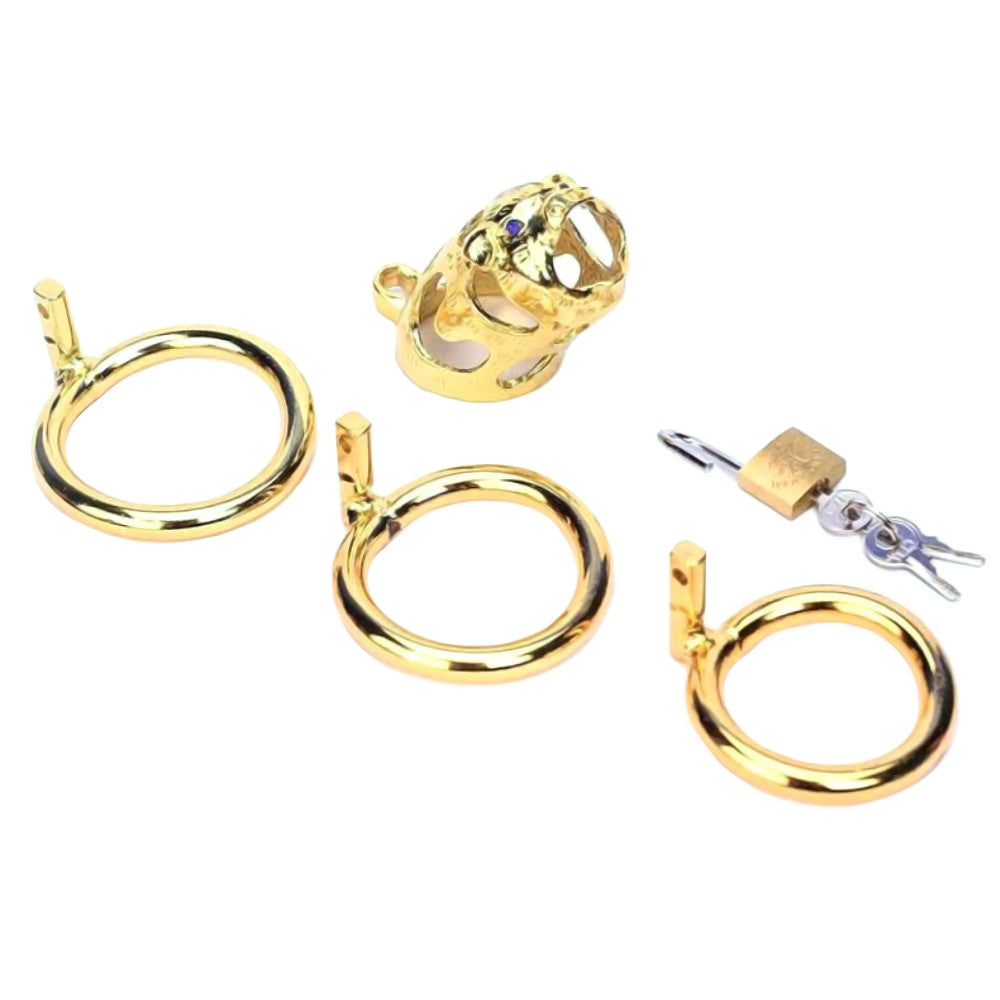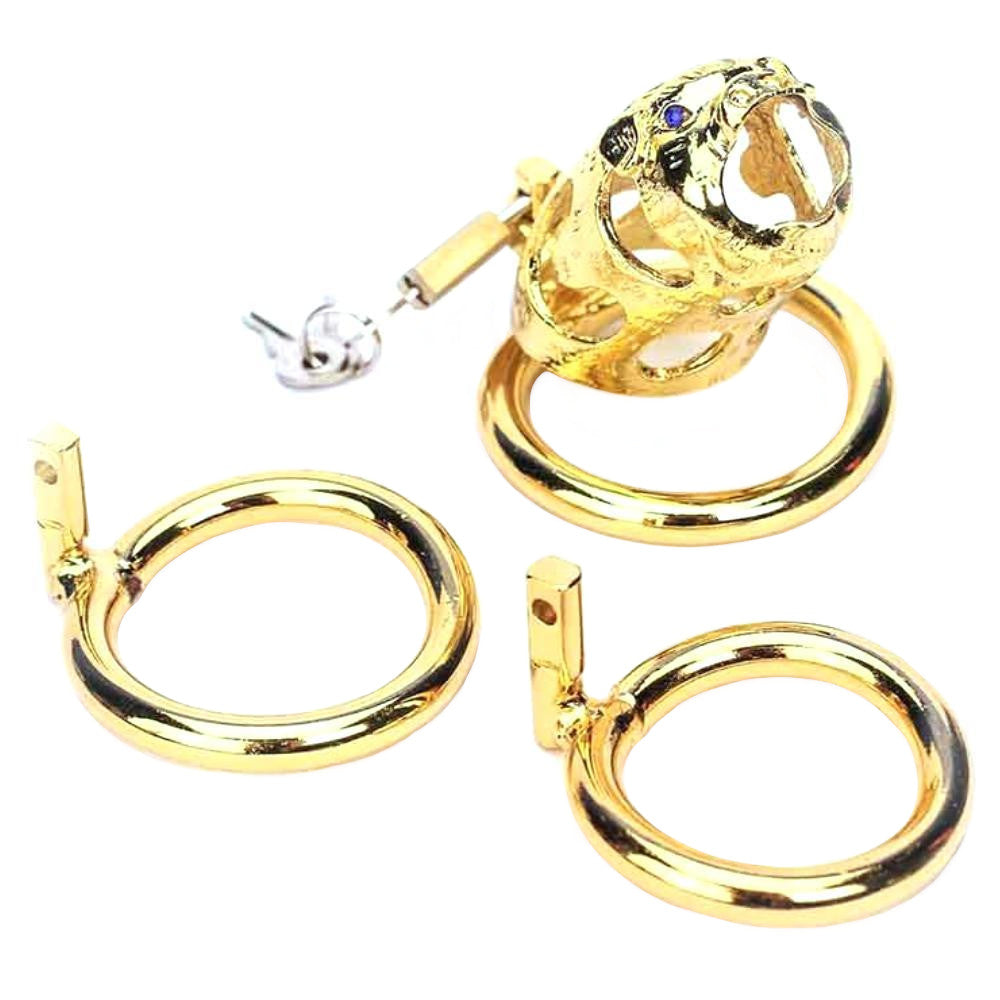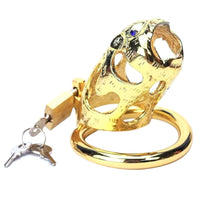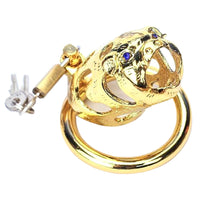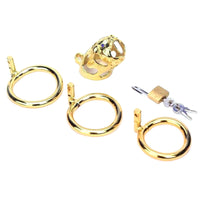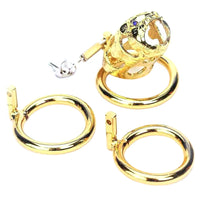 Is there a better way to suppress your carnal desires than to have an animal cage you and stop you from having the slightest of lustful thoughts? This golden chastity cage will make sure to torment you in the most regal way possible by making sure you won't get any erection, no matter how turned on you get.

The intricate details of the design will make you feel like a powerful emperor—albeit a chaste one. The cage isn't fully enclosed, giving your dick room to breathe. The mouth of the cage is conveniently situated at the centre of your cock's head, which serves as your pee hole. It comes with three rings of different sizes, so your balls will not feel left out in the caging process.

Let your partner lock you and ask her to keep the key indefinitely, so you'll long for your release. While all caged up, she will be entirely in control, and you won't stand a fight if all she wants to do with you is tease you and deny you from "standing up for yourself". You'll see freedom differently once you know how being imprisoned feels like. You'll never take sensations for granted ever again. And when the time comes that your partner will finally set you free, get your knees ready for tonnes of wild sex! Warn her for what's about to come because the raging beast that has been kept for so long has finally been unchained.

Wearing chastity cages is something you have to devote yourself into. But always remember not to let being confined stop you from doing your hygiene. Clean your cock every two days or so, lest your partner will be disgusted from the smell and lose sexual appetite.

Since this cage is made of metal, you can easily boil it in water to get rid of all the accumulated filth and have it ready for your next lovemaking.

Turn yourself in and do naughty things with your warden later. Get The Squealing Piggy Metal Chastity Cage today!
Specifications
Material
Stainless Steel
Colour
Gold
Ships With
3 Rings, 2 Keys, 1 Padlock, 1 Chastity Tube
Cage Dimensions

Width: 40.6mm

Length: 78.7mm

Ring Diameters
40mm, 45mm, 50mm
All LocktheCock packages are shipped with your privacy in mind. The package will be discreet and bear no markings to identify it as a cock cage.

Packages are shipped same day, however due to the current global supply chain situation please allow 1-2 weeks for delivery.
Comfort, Style, Functionality
Each LTC cage is carefully selected by our team of experienced slaves and Mistresses to ensure that whichever one you choose, you'll enjoy the premium chastity experience you expect from Lock the Cock.
Privacy and Discretion Assured
Both shipping and billing are handled discreetly and securely. Lock the Cock won't show up on package labels or bank statements, keeping your pledge our secret.