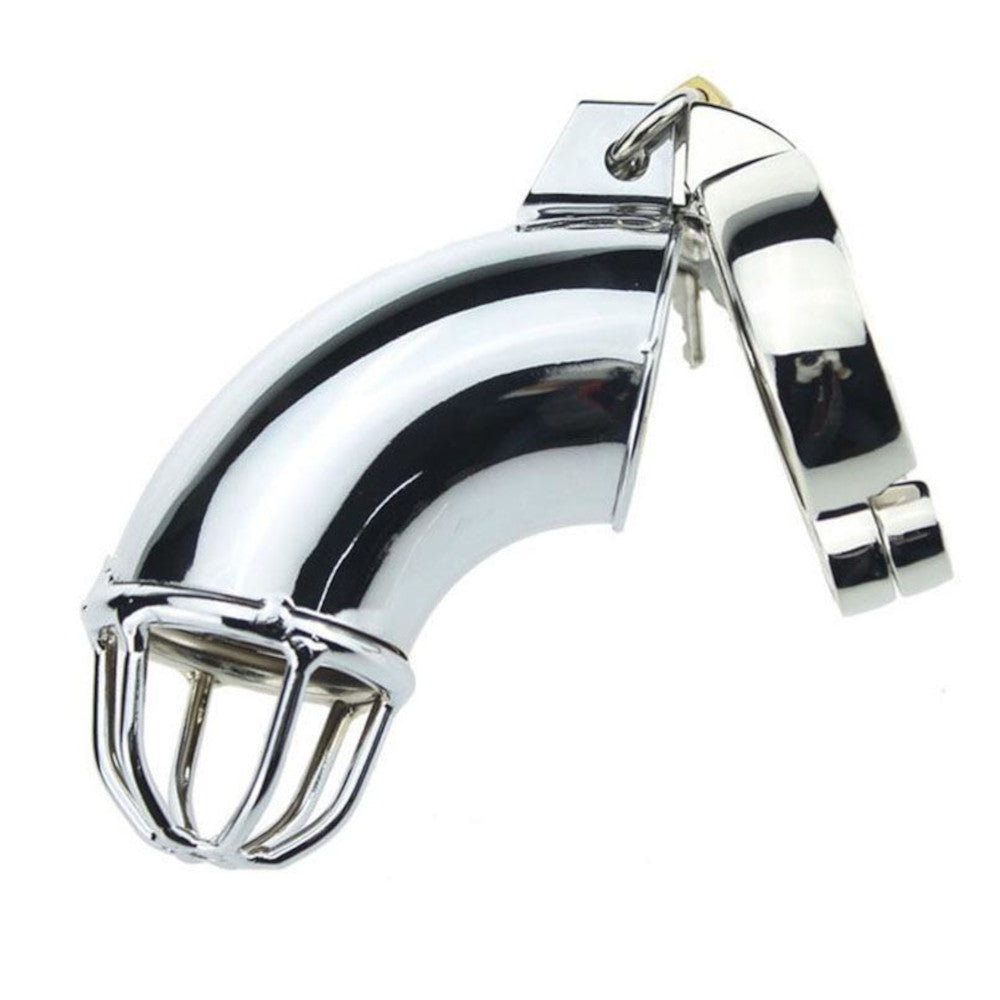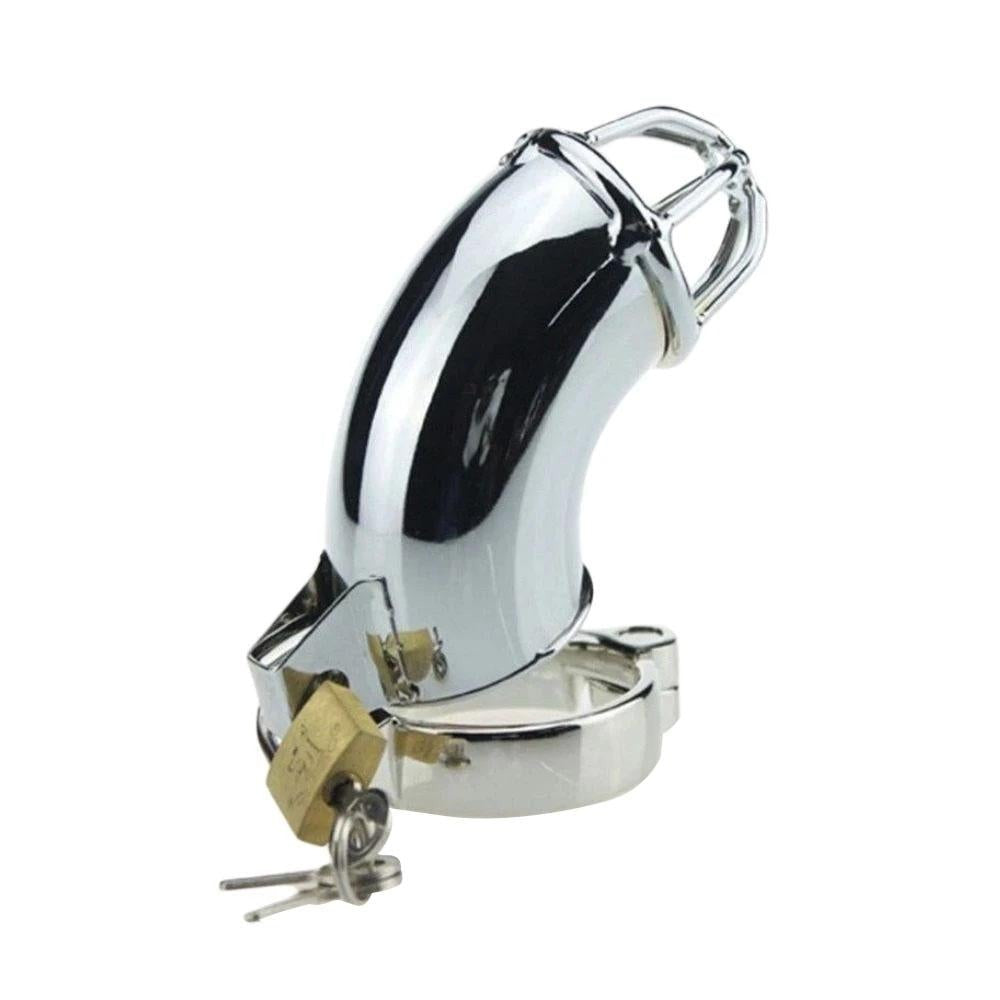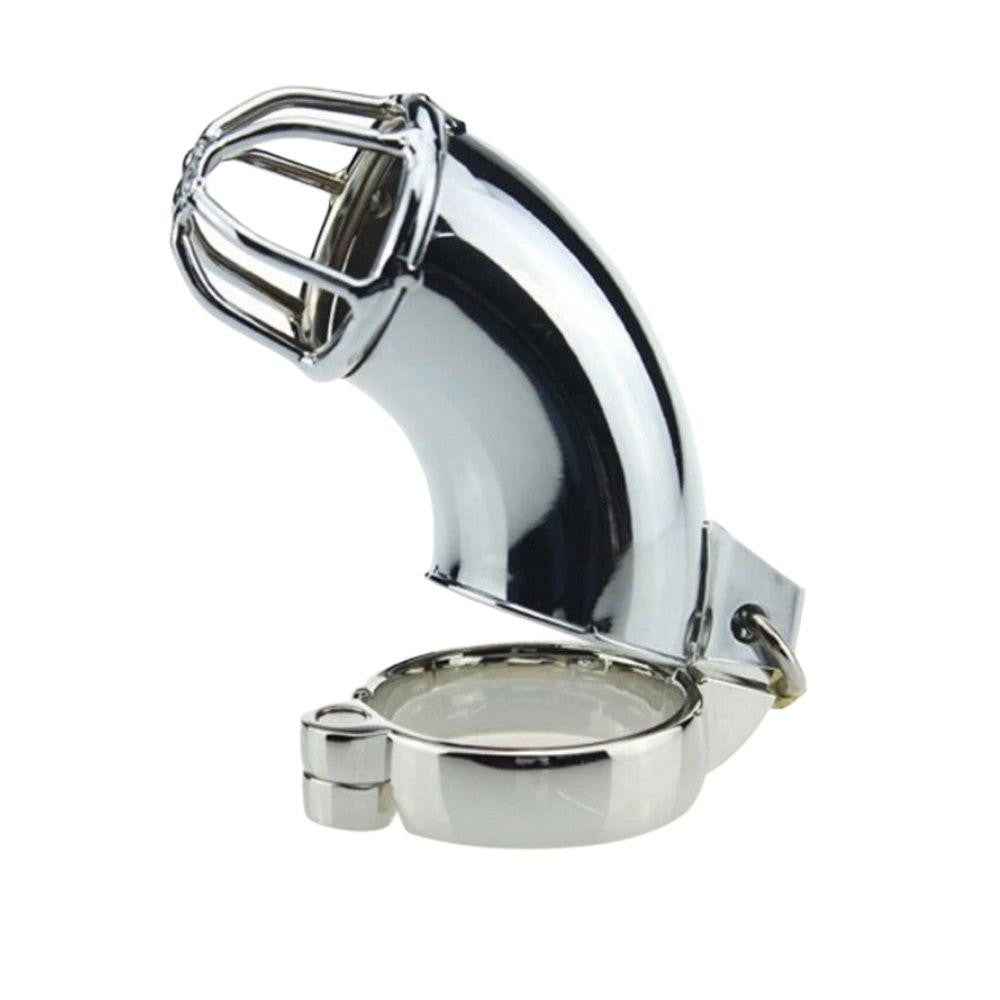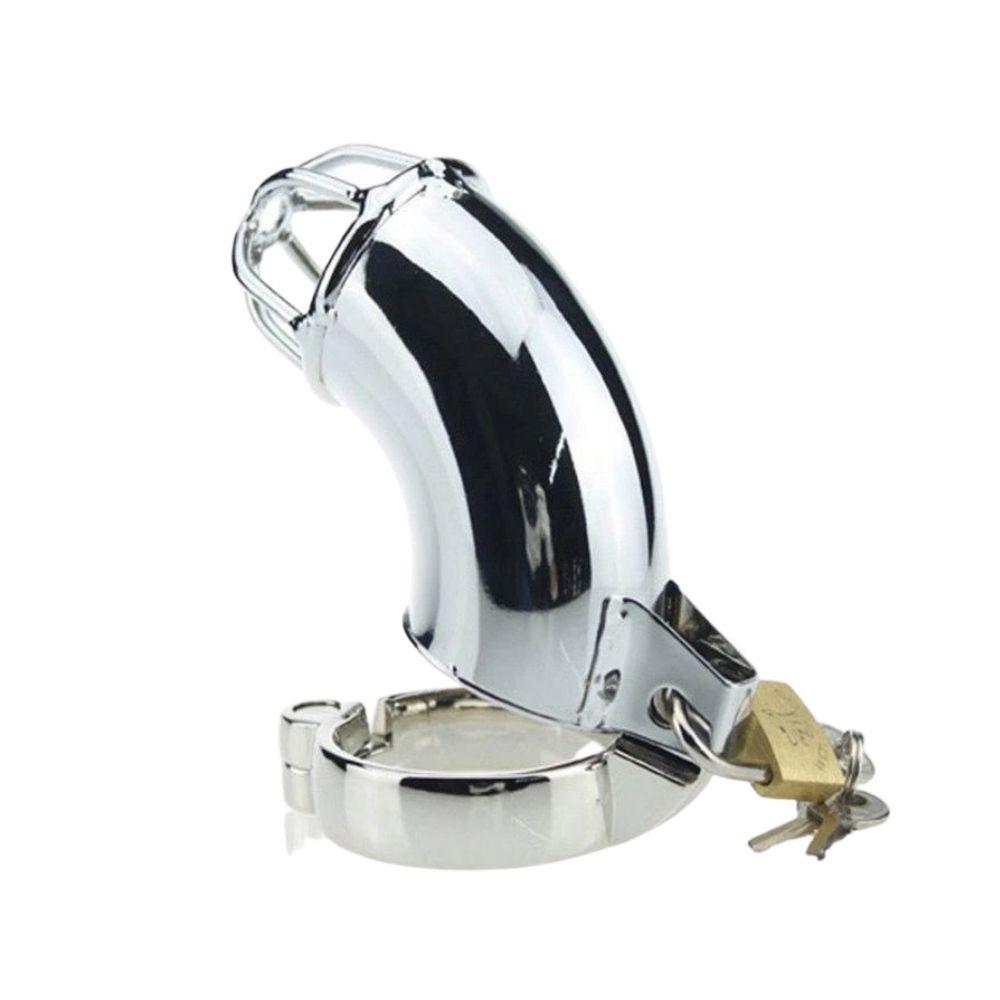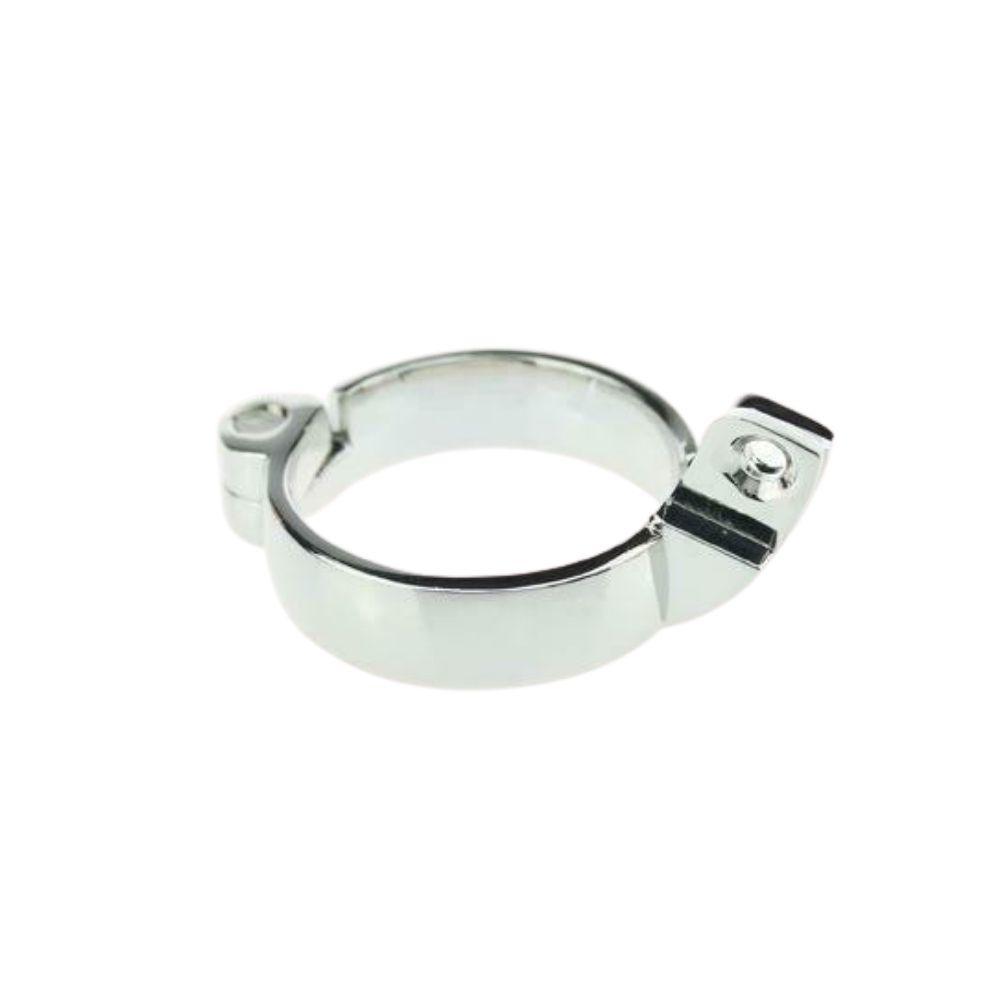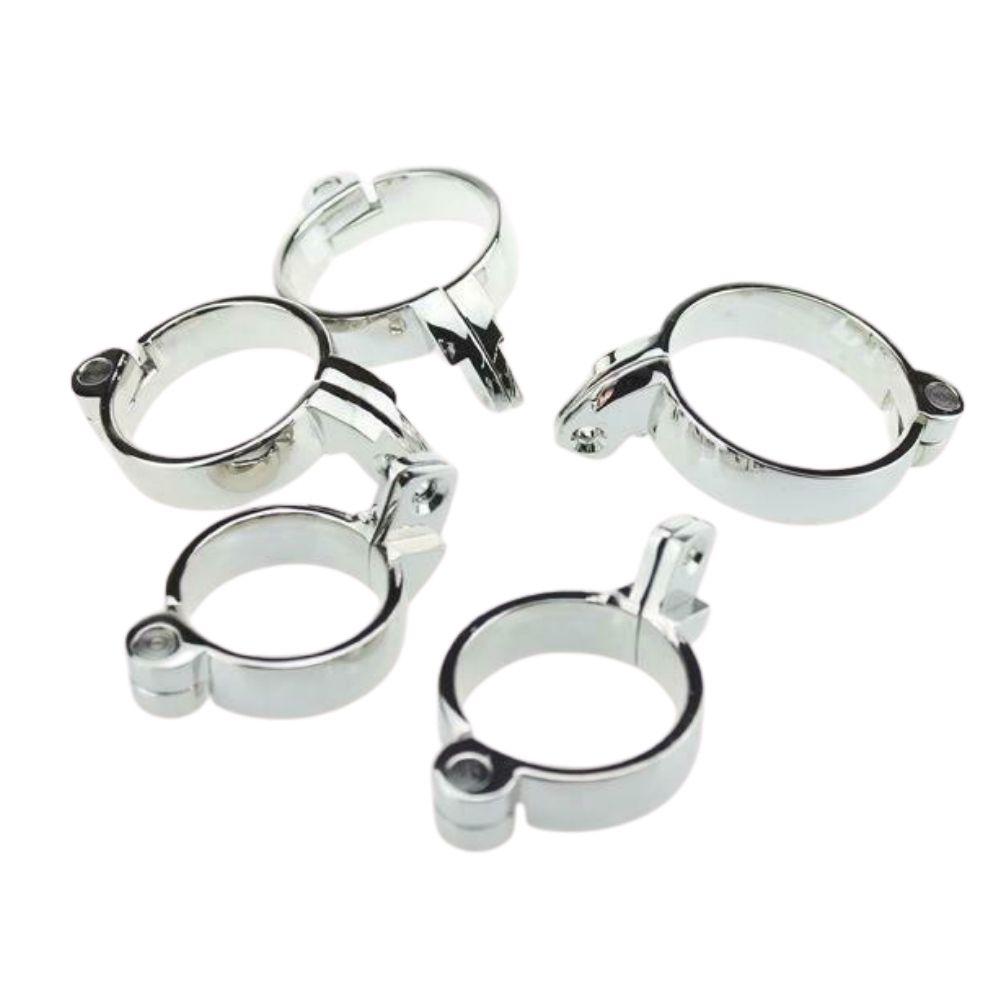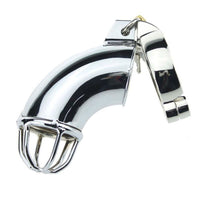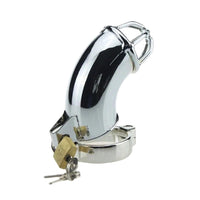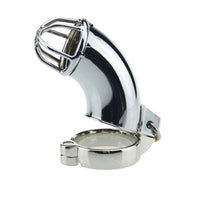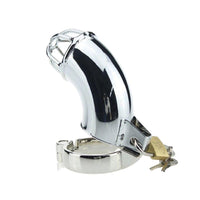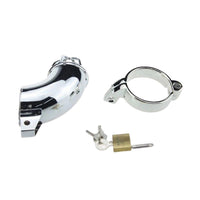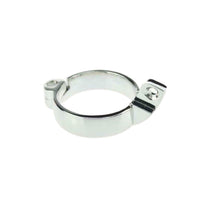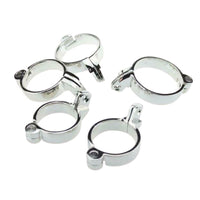 Are you devoted to preserving your virginity? Why not try using our The Re-Virginizer Metal Chastity Device? Your cock will be fully enclosed in a metal tube except for its tip and it will never see the light of day again. Your Mistress would gladly play with your glans penis. Let her take a peek of your junk.
Yes, This cock cage looks intense and intimidating. And believe you me, it will not disappoint. The exposed skin on the glans penis is like the light at the end of the tunnel. Your chastity slave will be so weak on his knees when you start stroking visible parts of his penis. The Re-Virginizer Metal Chastity Device will stimulate your sexual fantasy and anticipation. And we all know this tension build-up makes for kinky foreplay.
This cock cage is made from aluminum alloy and metal. It is very comfy to wear and easy to clean. The Re-Virginizer is designed for long-term use.
Apply lube on the shaft's interior. This device will not go easy on you when you get a boner. The curvy metal tube does the job right, your flaccid penis could use an extra pull.
The device comes with a brass padlock and 3 metal keys. It also features a cock ring that comes in 3 different sizes, you may choose what fits perfectly. It is very smooth and has no sharp edges. Clean the cage with warm water and a bar of mild soap. You can also disinfect it by submerging it in boiling water. Just pat it with a dry cloth and store it in a dry place to avoid moisture and humidity.
With our The Re-Virginizer Metal Chastity Device, there is no turning back!
Specifications
Color/Type
Silver
Material
Aluminum alloy and metal
Ring Dimension (inches)

Diameter

40 mm (1.57 in.)

45 mm (1.77 in.)

50 mm (1.97 in.)

Cock Cage Dimension

Length: 98 mm (3.86 in.)

Diameter: 34.5 mm (1.36 in.)
All LocktheCock packages are shipped with your privacy in mind. The package will be discreet and bear no markings to identify it as a cock cage.

Packages are shipped same day, however due to the current global supply chain situation please allow 1-2 weeks for delivery.
Comfort, Style, Functionality
Each Lock the Cock cage is carefully selected by our team of experienced slaves and Mistresses to ensure that whichever one you choose, you'll enjoy the premium chastity experience you expect from Lock the Cock.
Privacy and Discretion Assured
Both shipping and billing are handled discreetly and securely. Lock the Cock won't show up on package labels or bank statements, keeping your pledge our secret.